Restaurant / Cafe Website
Are you running a restaurant or a cafe at your friendly neighbourhood? Get your very own website to let all more people to know about your business!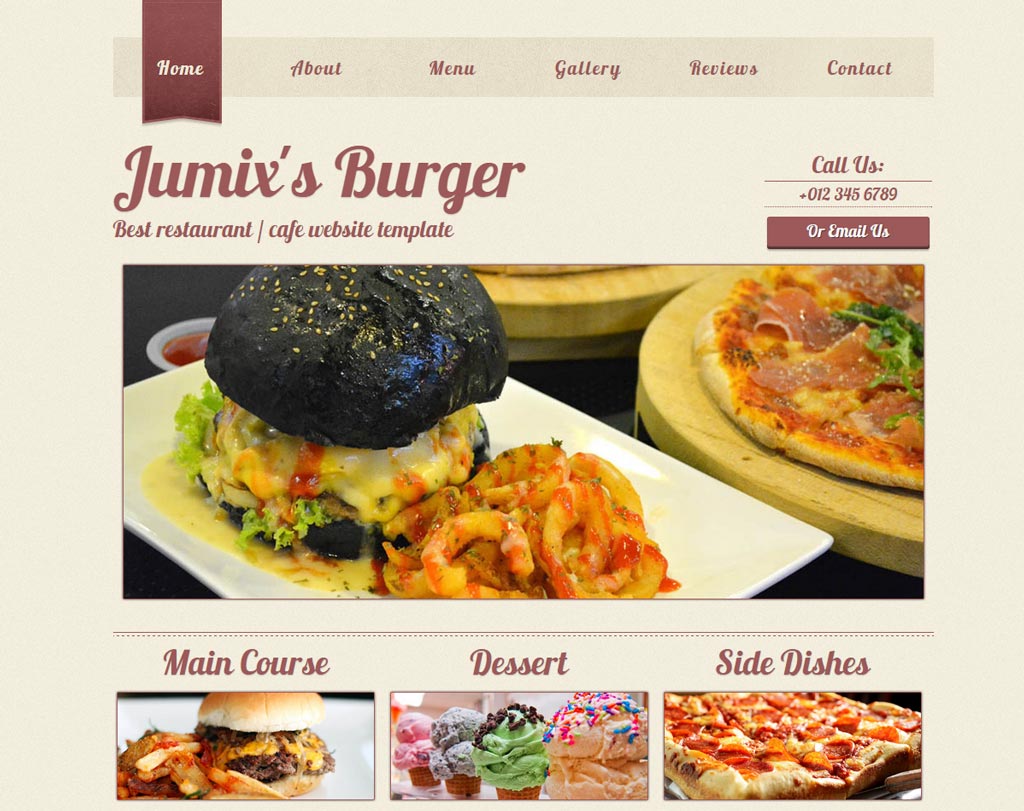 Are you a business owner who runs a restaurant / cafe or dining?
Well, some locals may know about you, but, how about people from other states or countries?
People tends to search online for good foods, so get your own website now to let more people have a good taste of your excellent food or drinks!
Features included:
Coded with HTML5, CSS3 and jQuery
Sliding Banner
Responsive Design
Social buttons
Google Map
Contact Form