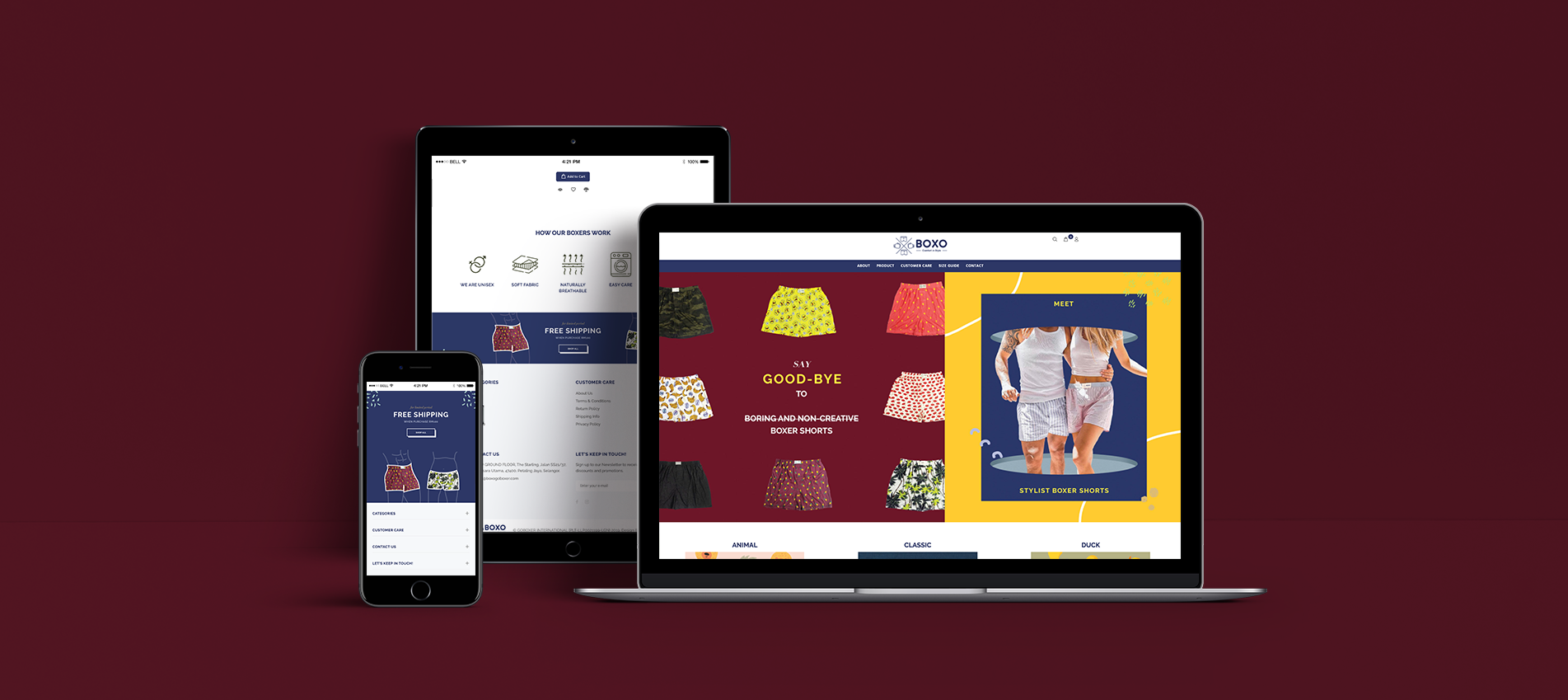 Care for some not so common design boxer short?
Boxo, also known as GOBOXER offers trendy design yet comfortable inner wear.
There's cute, bold, manly, creative, adorable and exotic looking boxers for any men.
Jumix has helped Boxo to create an engaging and responsive e-commerce website so that Boxo customers are able to shop at ease.
Features included:
Coded with HTML5, CSS3 and jQuery
Concept Development
Logo Design
Graphic Design
eCommerce Development
Responsive Design