CAREERS
Talents Wanted! Join us for a career in a rewarding journey ahead!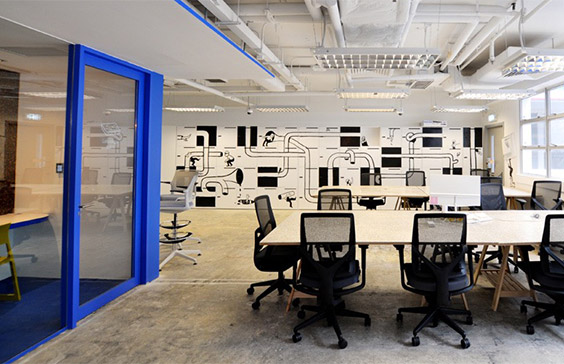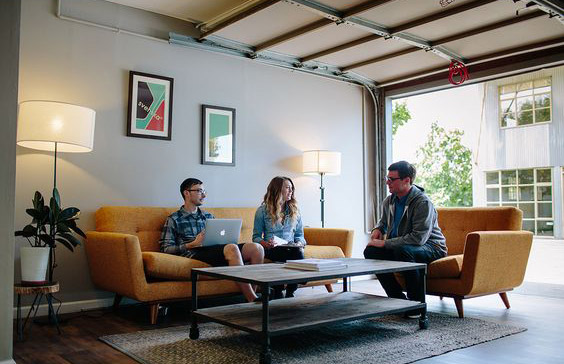 *Concept office photo shown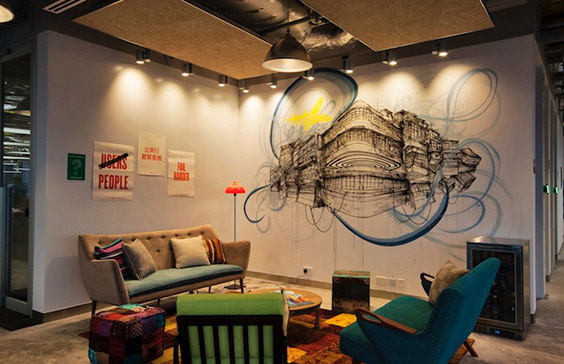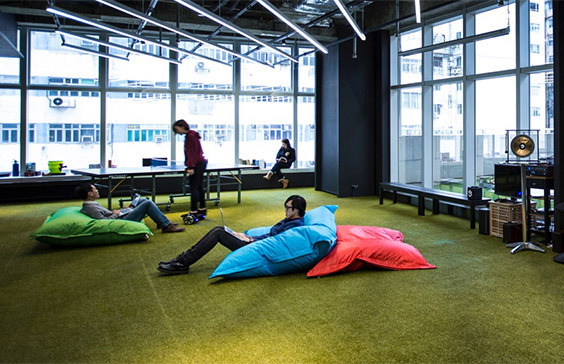 Work in a startup environment. If you like fun, open and dynamic working experience, this is the right place for you!
Requirement:
At least 2 years of working experience in the related field is required for this position
Independent with problem solving skill
Good interpersonal and communication skill and able to interact with people of all levels
Strong written and verbal communication skill in both Bahasa Malaysia, English and Chinese
Highly collaborated to work as a team and self-motivated to work independently with minimum supervision
Candidate must possess at least a Diploma in Human Resource Management or equivalent.
Responsibility:
Responsible of all Human Resources and Administration activities
Familiar with Malaysian Employment Act, Industrial Relation Act, statutory requirements and other relevant regulations
Handles HR functions including leave records, HRDF processing and all HR related activities.
Prepare and ensure timely submission of EPF, SOCSO, Income Tax to the relevant authorities
Handles payroll, attendance and employees related issues
To liaise with relevant authorities (Custom, Immigration, MIDA, MITI, EPF, SOCSO etc,) to comply with related statutory requirements
To design and execute annual training plan
Responsible on all aspect of general office administration which includes office/building cleanliness and other administrative tasks
Account & Finance Executive
Requirement:
Candidate must possess at least a professional Advanced Diploma/part-qualified professional/ Degree in Finance/Accountancy or equivalent.
At least 2 years of working experience in the areas of Finance and Accounting
Committed, analytical, self-motivated and able to work independently
Excellent communication and interpersonal skill, meticulous, able to work under pressure and meet tight deadlines
Responsibility:
Perform full set of accounts in compliance with accounting standards, income tax law, companies Act etc.
Ensure accurate and timely monthly, quarterly and year end closing
Ensure proper maintenance of accounting records and filing
Daily monitoring of cash balances to ensure availability of sufficient cash flow for business operations
Fixed asset maintenance
Ensure compliance with Company's policies and procedures
Manage audit and work closely with external auditors to ensure timely statutory compliance
Perform other ad hoc duties that assigned by Management
Requirement:
Candidate must possess at least a Diploma, Bachelor's Degree, Post Graduate Diploma, Professional Degree in Digital Media (Website design / Graphic design – Digital) or equivalent.
Proficiency in Adobe Photoshop, Adobe Illustrator. Having photography and video editing skill is an added advantage
Able to think creatively and develop design concepts, graphics and layouts and typography
Demonstrable graphic design skills with a strong portfolio
Knowledge in HTML, CSS and capable of basic coding for website updates & email marketing.
Knowledge in website content management system
At least 1 year of working experience in the related field is required for this position
Fresh graduates are also encouraged to apply
Required language: English, Malay and Chinese
Responsibility:
To maintain and manage contents on daily / weekly updates of Company websites
Think innovatively to produce new ideas and concepts within the constraints of time
To be responsible of company's branding and image
Meet internal clients to discuss the objectives and creative requirements of the job
To assist in conceptualizing and implementing creative designs for web and print, including the design, layout and production of graphics collaterals.
To support drafting of copy for products & campaigns.
To build / modify relevant web pages according to the content plan.
To develop specific content and graphics for use across the website and / or social media channels
Web Developer / Programmer (1 Senior & 1 Junior)
Requirement:
At least 1-2-year experience in relevant area of work.
Effectively manage multiple tasks of varying complexities, meet deadlines and work well under pressure.
Fast, adaptable and proactive to better improve the aesthetics of front and back end spontaneously.
Good experience in HTML5, general CMS (WordPress, Opencart etc.) and web optimization.
Proficient with PHP, MySQL, JavaScript, Ajax, jQuery.
Attuned to the trending web technologies.
Familiarity with front-end technologies such as Javascript MVC frameworks (e.g., Angular JS, Backbone, etc.), HTML5/CSS and building mobile, responsive/adaptive applications (e.g., Phonegap, Python, Objective-C, etc.) is a plus.
Responsibility:
Setup web application according to customer requirement
Providing customer service and support after software implementation
Write, build and integrate related APIs
Develop custom made web system from scratch
Work together with front-end web designer to achieve great back-end and front-end integration
Build reusable code and libraries for future use
Implement security and data protection for website and server
Researches and develops new web technologies
Business Development Executive (1 Vacancy in Penang, 1 Vacancy in KL) 
Requirement:
At least 2 years' working experience sales or business development
Able to work independently with minimum supervision
Willing to travel
Energetic, flexible and positive
Self-starter, fast learner and able to work independently
Able to realize business opportunities
Computer literate
Knowledge in web services, web design, internet marketing and computer programming will be an added advantage
Knowledge in Google AdWords, Facebook Ads, Web Design, SEO will be an added advantage.
Basic Plus High Commission
1 Position in Penang and 1 Position at Kuala Lumpur
Responsibility:
Ability to generate own sales leads, setup meeting and appointment
Understand business customers' needs and propose solution
Play a role as a marketer of customer business and achieve their goal and objective together
To follow up on day to day business inquiries
Work closely with support team to service clients
Able to meet tight schedule and deliver on revenue and sales targets
Identify potential partners to empower company's business network
Interested candidates are invited to submit a detailed resume stating qualifications, current and expected salary, telephone and contact number to careers@jumixdesign, or submit the form as below.
Office under Renovation!
For Penang candidates, we're moving to new office at Elit Avenue, Bayan Baru, Penang soon! Estimated move in time is around mid-May 2017.