Slide 1
It's a rewarding journey ahead, filled with a fun and dynamic environment.

Experience working in a dynamic environment
where your unconventional ideas are conventional here.
We're always on the lookout for talented like-minded individuals
where we can share our aspirations.
Join our team and be one of the leaders
who will shape the future of online business.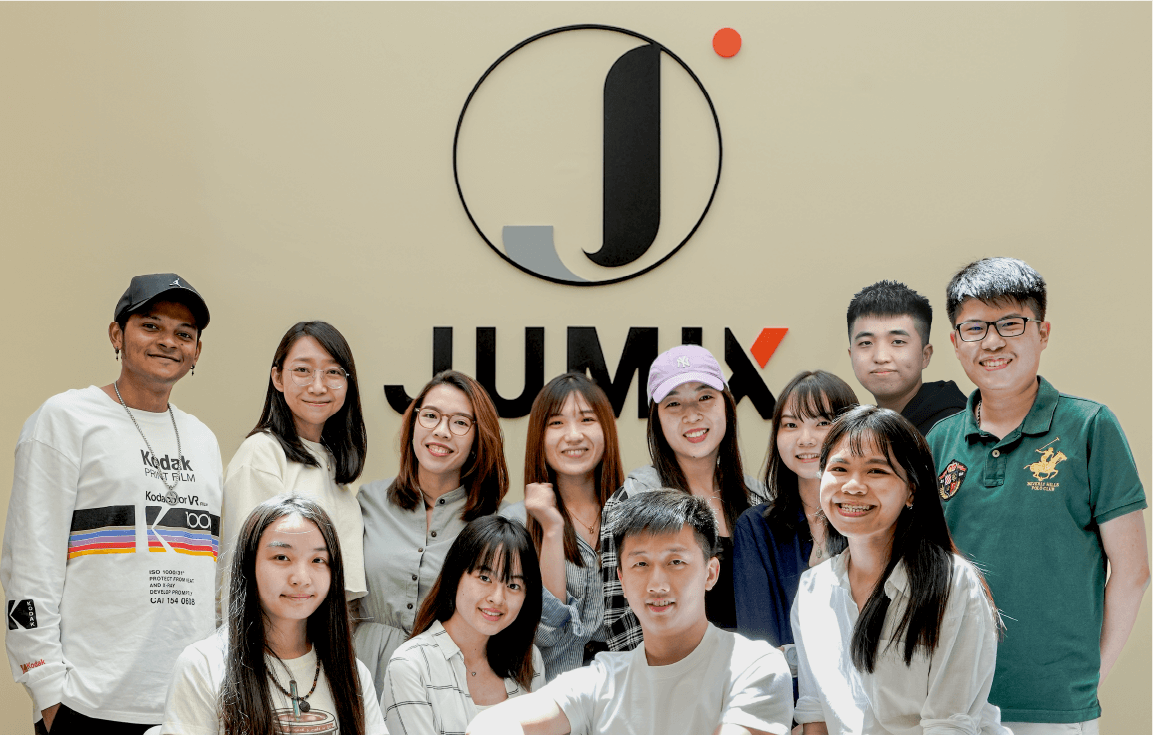 Perks
We believe working should be fun, challenging, exciting but rewarding at the same time.
We take care of our employees by giving competitive benefits package, that includes medical, dental, vision coverage and more.
Young, Dynamic, and Vibrant Working Environment
Medical Benefit, Chiropractic Allowance
Optical and Dental Care Allowance
Casual Attire, Wear What You Want!
On-Job Training
Education Allowance
Recreational and Team Building Activities
Open, Modern, and Collaborative Working Style
Self-Initiated and Hobby Projects
Why Join Us?
In Jumix, we learn, create, struggle, laugh, cry, play and achieve great things together.
We don't take everyone in, but if you're the lucky few that get selected, you'll get experience the 'Jumix Culture and Working Experience'.
We respect each team member and reward high performers.
We have an open and modern office setting.
We're FUN, FUNNY, and ENTERTAINING!
We all have a close-knit colleague relationship.
Company events and outings.
We care for you and your back. Can you name another company that provides Chiropractic allowance?
We're also an award-winning company that gets featured in the media.
You might become a social media influencer someday! We love to feature our team members on social media.
Free coffee, tea, and snacks!
We practice work-life integration.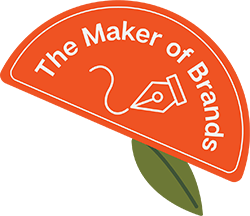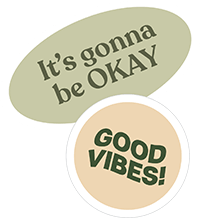 Some of Our Clients That You Might Know
About Sanz Teoh
Our Founder
Award Winner
Golden Bull Award Winner 2021
Top 10
Featured in Top 10 of Malaysia, New Straits Times, Focus Malaysia, Smart Investor and more.
500 Brands
Successfully worked with more than 500 brands, including Mobile Legends, Red Bull, TVB Hong Kong, FWD Takaful, ecoBrown and more.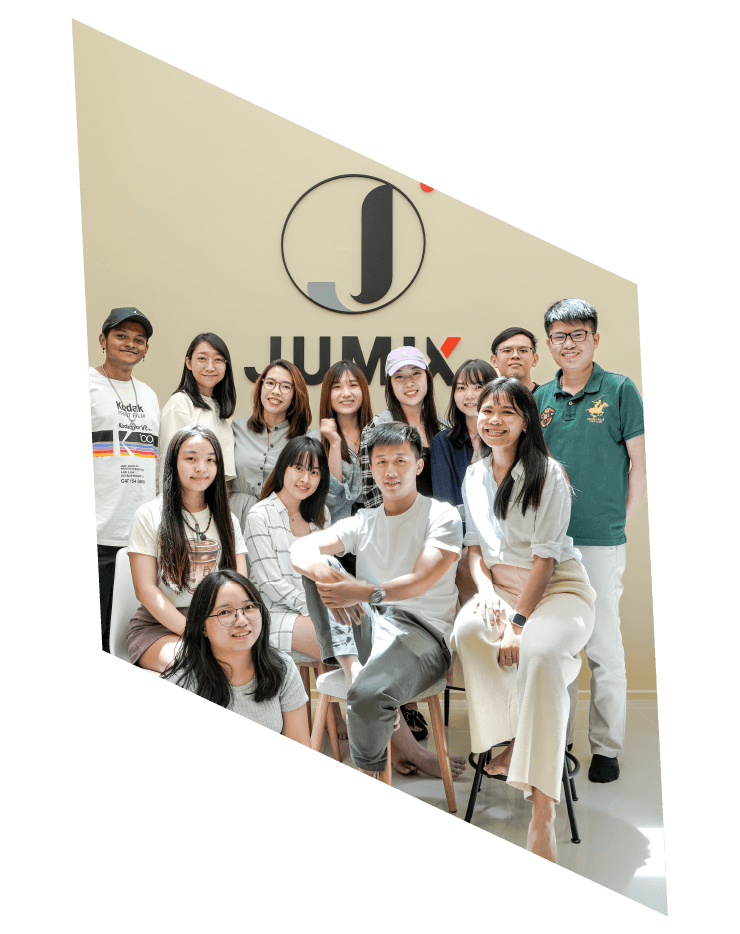 Top Design Company
Won Top Design Company by GoodFirms
Best UI Design
Awarded Best UI Design by CSSDA
Top Design Agency
Awarded Top Design Agency by Clutch
First NFT
The First Web Design Agency in Malaysia to launch NFT in-house.
Open Positions
We're looking for people to join our dream team, we want people who are as excited and passionate
as we are to help build the ultimate agency that empowers the dreams and goals of businesses from all over the world.
Web & Multimedia Designer
REQUIREMENTS
Proficient in Adobe Photoshop, Adobe Illustrator, Adobe After Effects, Adobe XD and Figma.
Having knowledge and skills in 3D is an added advantage.
Able to meet deadlines and collaborate with a team.
Able to work with minimal supervision and multi-tasking. 
Have high attention to detail and a strong work ethic combined with the ability to work independently and with others.
Have at least 1 year of working experience in web/creative/brand agency with expertise in user experience or UI design for web and mobile platforms.
Good interpersonal relationship, expression and interaction skills.
RESPONSIBILITIES
Transform conceptual ideas into wire-frames, mock-ups, user-interface and prototyping.
Creates and develops website interface, animations, motion graphics and static graphics, multimedia presentations, print materials, and social media contents.
Keep up to date with UI/UX trends, and proactively share knowledge with internal teams.
Be the brand guardian for our corporate branding and marketing materials.
Think innovatively to produce new ideas and concepts within the constraints of time.
Business Development Executive
REQUIREMENTS
A big heart and strong passion for helping business owners and high level managers to solve their business problems.
You have extensive experience in finding, managing, and closing business deals.
You have excellent phone etiquette and are comfortable with presenting and explaining over the phone.
You are able to create outbound messaging both in written and verbal form.
You have solid knowledge and skills in customer orientation, sales-closing and sales techniques.
You have an excellent command of English, Mandarin and/or Bahasa Malaysia
2 or more years of sales experience, or experience in a related field such as marketing, branding, web development or eCommerce is a major plus.
RESPONSIBILITIES
Generate outbound leads for the Business development team
Engage with potential and existing clients on social media, emails, phone calls, Live Chat, WhatsApp and related channels. 
Research and pre-qualify leads and ultimately, turn them into a client.
Communicate well with clients to understand clients' needs, suggest improvements to products and services, improve clients' experience and maintain a good relationship with clients.
Prepare proposals and pitch them to clients in a face-to-face or virtual presentation.
Work coherently with Project Managers, Designers Web Developers, and Digital Marketers to ensure services are delivered as per quality promised.
Manage and maintain a great amount of leads and ensure giving the right level of follow-up.
Marketing Specialist
REQUIREMENTS
Well-written and spoken of English and Chinese language.
Familiar and proficient in basic Microsoft Office software like Excel, PowerPoint, Word.
Computer literate
Having experience in eCommerce related industry
Familiar with digital marketing strategies, such as copywriting, Facebook ads, data analyzing.
RESPONSIBILITIES
Involve in brainstorming, ideation, content creation and content production for company's marketing efforts and activities.
Coordinate with related parties not limited to designers, videographers, photographers, event managers, project managers and clients to carry out company's services and activities.
Copywriting for digital ads, website, landing page, product description and other related eCommerce content.
Manage, tweak and schedule Facebook, Instagram, and Google ads.
Work together with oversea remote team to facilitate workflow and improve customer experience.
Digital Marketing Intern
REQUIREMENTS
Currently pursuing a Diploma or Degree in Business Administration, Marketing, New Media, Advertising, Mass Comm or equivalent.
Tech-savvy
Good command of Chinese and English.
Understand the theory of learning by doing.
Able to work independently when needed.
Minimum internship period: 3 months.
RESPONSIBILITIES
Involve in content creation, video production, and brainstorming process.
Assist in planning, executing and evaluating marketing campaigns.
Plan and run digital advertising campaigns.
Do market research and competitor analysis.
Participate in creating email newsletters, SEO, display advertising, content marketing, and outbound marketing.
Business Development Intern
REQUIREMENTS
Assist the team in terms of running the day-to-day operations, including reporting, performance tracking, and after-sales support.
Coordinate with team members by managing portfolio schedules within deadlines.
Support Project Manager and Business Development Manager on pre-sales and after-sales tasks.
Communicate with the relevant person in charge and obtain the relevant information if necessary.
Respond to incoming calls and provide after-sales support when requested.
Attend customer inquiries via live chat.
Details oriented to ensure accuracy of document preparation.
Store and sort financial and non-financial data in electronic form and present reports.
Strong analytical skills and effectively in follow up cases.
Shadow & support our meetings or negotiations with clients and partners.
Assist in preparing communication and pitch materials to partners, including presentation, business case and user flows.
RESPONSIBILITIES
Currently pursuing a Diploma, Bachelor's Degree or higher, able to commence internship for a minimum of 3 months duration.
Analytical and comfortable with data, Microsoft Excel skills will be advantageous.
A people person, comfortable socializing with clients and coordinating with team members.
Enjoy challenges and remain flexible in a dynamic entrepreneurial environment.
Innovative problem-solving skills, able to dissect problems and implement solutions accordingly.
Attention to detail.
Excellent command of English with the ability to converse fluently in other languages (e.g.: Bahasa Melayu, Mandarin) to work with clients and partners from different backgrounds.
Candidates who displayed great performance and results will be offered conversion to a full-time position upon internship completion.
Art Director
REQUIREMENTS
Diploma or Bachelor's degree in art, fine arts, new media, advertising, design, or equivalent.
At least 4 years of experience in the relevant area of work.
Great hands-on experience with logo design, typography, color, web layout design, print production, image selection, social media graphics, animation, and packaging design.
Proficient use of Adobe suites of products or equivalent software.
Team player with strong communication and presentation skills.
RESPONSIBILITIES
Oversee the design department by training, assigning, scheduling, and mentoring designers.
Establish design department standards for production, productivity, quality, and client service.
Identifies and sets design process improvements
Improves quality results by studying, evaluating, and re-designing processes.
Formulates art concepts by supervising designers engaged in executing layout designs for artwork and copy to be presented.
Produce sketches, storyboards, roughs to visualize ideas.
Stay on top of all trends and maintain best practices.
Pitch and Present completed ideas to clients/team members.
Understand marketing initiatives, strategic positioning, and target audience.
Apply for a position.
Interested to join us? Please submit the form below.