WHAT WE DO


Your website is the channel that people use to connect with your business, and a poorly designed website can turn away a potential customer. We've been doing web design for thousands of happy clients in Malaysia since 2008, and we'll make sure that your website is just as amazing as your business is.

If you want to entice customers to buy through an efficient and well-designed eCommerce website, then let us show you why our eCommerce online store service is so popular among our customers. You can sell your products all through your own website and it's a breeze to manage.

Do you have a sophisticated website project that you don't want to entrust to just any web designer? We have experience in comprehensive and large-scale web development with complex back ends and features like membership coding, match-making, directory listings and online booking as well as many other types of sites. We can design just what you need.

Do you want your business to be the first thing to appear in the Google results when someone types in a buying keyword? Let us show you how to make Google Adwords work for your business. We'll take care of every step, from keyword research to conversion optimizations so you can immediately start to see major traffic increases.
In Malaysia alone, there are 13 million Facebook users. Do you want to advertise to this massive body of potential customers? We can help you promote your business through our Facebook ads service, get clicks and visits to your site and drastically increase your sales.

SEO, or Search Engine Optimization is how a website gets traffic, and especially how a website becomes so popular that it gets thousands and thousands of visitors daily. We offer the latest Google-friendly SEO techniques to improve your ranking drastically.

Stop Losing Online Customers To Your Competition!
With every minute you waste by not having a website or digital presence , you are giving extra profit to your competitors. Don't wait until it's too late, start your own website now!
View Our Services
WHY CHOOSE US

PREMIUM WEB DESIGN EXPERIENCE
We have more than 7 years of web design experience so choosing Jumix Design for your web development will ensure that you get a website that will impress your potential customers and includes all of the services that you need. We do all of the coding and designing. You just tell us what you want. Plus, we'll make it as easy as possible to manage.
SIT BACK & RELAX
We'll do all the heavy lifting when it comes to creating your home on the internet. We design, we code, we take photographs and a whole lot more. So, stop scratching your head wondering where to begin when it comes to redesigning your website. Just give us a call and tell us what you want and we'll take it from there.
RESPONSIVE DESIGN
You want to make that your website can be seen by mobile users. When someone visits a site that isn't optimized for that mobile device, they have to move and pan around the website to find information and they usually miss most of it. We'll make sure that your website is optimized for most the mobile devices out there that might be used to find your site.
CREATIVE MEET MARKETING
We just don't do creative design and coding, we're also experts in marketing. In fact, the foundation of our company is a combination of web development and marketing. We know how to make the best use of your time and money on the internet to get the maximum amount of visitors to your site as possible, and turn them into customers when they get there.
KNOWLEDGEBASE & SUPPORT
We provide comprehensive training on how to use the system we have set up for you and the Content Management System (CMS) that configure and get you started with. We also have an extensive knowledge base and helpful support options. No matter what you need, we'll be glad to help.
COMPETITIVE PRICE
We don't charge the lowest prices in town for website design. We charge a fair price and then do amazing work so that you'll be happy with your website. Design services like ours are worth every penny, but we keep our prices as low as possible for our customers.
LET US DESIGN YOUR BUSINESS WEBSITE TODAY!
No programming or web design knowledge required, let us handle all the difficult tasks for you!
CONTACT US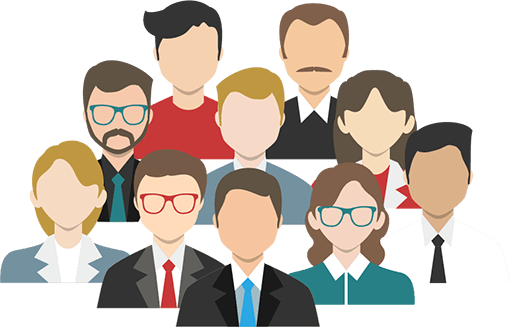 Message from the Director:
If you are starting an online business in Malaysia, you need an amazing website and the marketing tools to promote it. If you don't have a website that stands out from the competition then you won't get the customers that you want. Your website is the hub of your online business and your storefront that the world sees. Let us help you make it the best website it can be, both the design and technical aspect. We'll design the perfect website for your business so that you can see the rewards right away.
In Jumix Design, we offer services from web design, web hosting, domain registration, e-commerce website development, online store design, graphic design, email marketing, Facebook advertising, Google advertising, payment gateway integration and registration, search engine optimization (SEO), website security and speed boost, Secure Sockets Layer (SSL) registration and installation and even product photography service!
Whatever you need,we're here to give you the best solution. Let us show you why we're so popular with customers in Malaysia and why our works stand out from the crowd.
Contact us today and let us guide you! Or Call 013-5980 563