eCommerce Solution in Malaysia
Sell your products online effortlessly with your very own eCommerce website and online store!
We provide you with everything you need to become a successful e-commerce seller!

Professional designed website
Product Catalogue
Shopping Cart
Search Engine Optimization
Unlimited Product, Categories and Images upload
Multi-Language and Multi-Currencies
Product Reviews and Ratings
Discount Coupons, Gift Vouchers and Affiliates System
Newsletter sending system
Related Product display, Sales Reports, Printable Invoice, Automatic Image Re-sizer
Mobile view ready (perfect view even on smartphones and tablets)
Domain name and hosting plan (yourbusiness.com, a place to store all your files and pictures)
Email accounts
Payment gateway (accept payment from local banks and oversea, credit card payment)*
*These are optionals
WHY CHOOSE US AND NOT OTHERS?

No Monthly Fee, No Contract
We only charge you a one-time design and development fee, there's no monthly fee or yearly contract you need to commit!
The Whole System is Yours, You Own The System!
Once the e-commerce site is completed, you will have full ownership of the system and all the system files. You can then move it around between hosting providers. Additionally, you can always make customizations to the system easily!
Unlimited Products & Images Upload
"10 Products Limit for Free Plan, 50 Products for Cheapest package"? No such thing here at Jumix Design! You get Unlimited Products & Images upload on our solution, so stuff as many things as you like! The sky is the limit!
No Need "UPGRADE" For More Features
Your website is growing and you need to upgrade to a better server. Other providers may charge an arm and leg for upgrade as you must tied with their system. With Jumix Design, you have the freedom to choose your own hosting provider, so you can upgrade at the minimum cost! Choice and Freedom! If you need any extra features that are not available by default, you can just request and we will develop the plugin for you that can be easily integrated with our system.
BROWSE OUR DEMO STORE

Username: demo
Password: demo
HIGHLIGHTS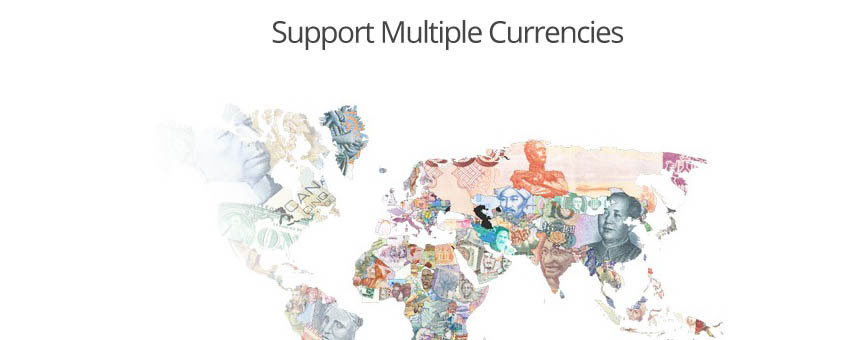 MAXIMUM EXPOSURE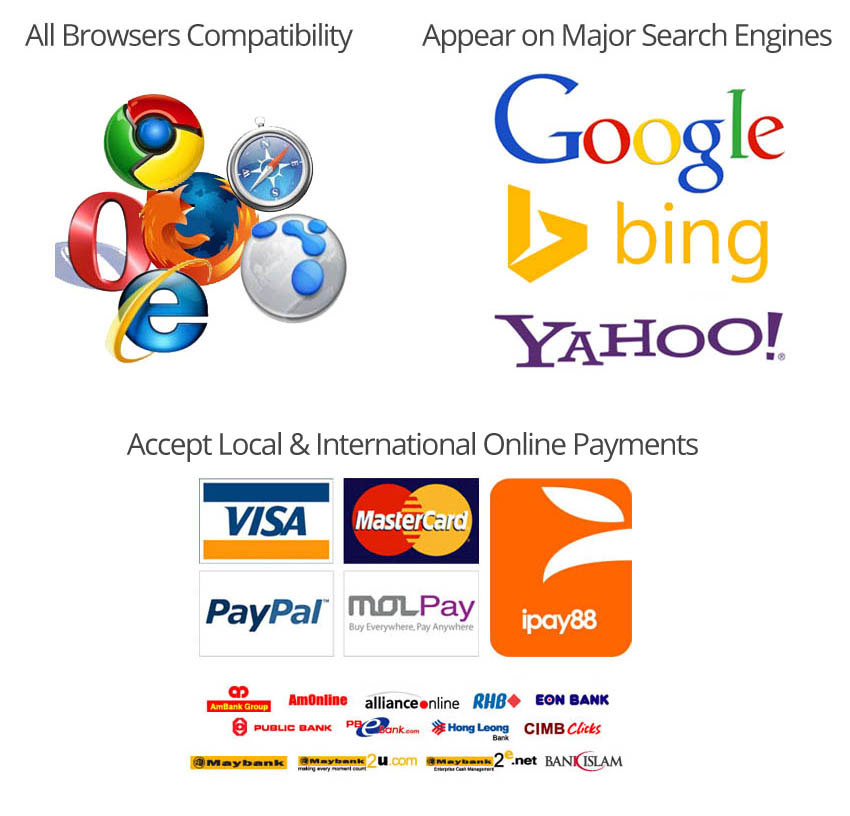 Standard Features List

| FEATURE | DESCRIPTION |
| --- | --- |
| Affiliate Program | Let your customer become an affiliate to promote your products and earn commission. |
| Auto Related Product | Automatically let system decide the related products/you may also like products. |
| Bulk Discount | Set a lower price when customer purchase a higher quantity. Eg. Normal price RM100, purchase 10 or more at RM90. |
| Coupons | Apply discount coupon during checkout and in cart (Percentage or Fixed Amount). |
| Customer Group Pricing | Set different pricing for customer in different group. Eg. Normal price for default customer group, lower price for VIP group of customers. |
| Customer Report | A report section for your list of customers and their purchase history. |
| Downloadable Products | Sell software or other types of downloadble products. |
| Excel Import/Export Categories & Products | Work in bulk products easily by importing and exporting using Excel CSV format/ |
| Gift Voucher | Customers can purchase gift voucher for their friends which can be used as a store credit later on. |
| Google Analytics | You can embed and install Google Analytics to track your visitors, traffics and other analytic data |
| Guest Checkout | Your shop visitors can checkout without registering an account. Can be enabled or disabled. |
| Low Inventory Alert | When a product is in low stock quantity, your admin panel will alert you about them. |
| Multi-Currency | Our system supports multiple currencies. |
| Multiple Layouts | You can set different layout for your information pages, full width, left sidebar or right sidebar |
| Multiple Payment Methods | Our system supports many different payment methods ranging from Cash on Delivery, Bank Transfer, PayPal, Credit Card and Payment Gateway like iPay88, MOLPay and WebCash. |
| Multiple Shipping Methods | Free shipping, flat rate and set different pricing for different zones. |
| Newsletter | Newsletter sending system for you to send promotional or updates email to all your customers. |
| Order Report | View the list of Order report in a glance. |
| Product Options | You can set multiple product options for customers to choose, eg. Color, Size. |
| Product Rating | Let customers rate the product from a scale of 1 to 5. |
| Product Report | View the report of which products are best sellers according to the quantity sold. |
| Product Review | Let customers leave product review and testimonial on their shopping experience. Can be enabled or disabled. |
| Promotional Banners | Insert promotional banners on header, sidebar or footer to stimulate more purchase. |
| Reward Points | Let your customer collect reward points on each product purchase which can be used as a discount in future. |
| Sales Report | View sales report by duration and can be filtered by Order status. |
| SEO Friendly | Our system is SEO Friendly. We have SEO friendly URL and you can set your own Meta titles and descriptions. |
| Slideshow / Sliding Banner | Homepage support slideshow or sliding banners to enhance the overall look and feel of the website. |
| Store Credit | Give store credit for customers in future purchase. Very useful when customers are using manual bank transfer which has extra balance. You can give the balance in the form of store credit. |
| Tax System | Set tax percentage such as GST +6% if you want. |
| Tracking Number Sending System | Type in your parcel tracking number and it will automatically be inserted in your email template to notify customer. |
START YOUR E-COMMERCE ONLINE STORE NOW
Let us design a professional and beautiful e-commerce store for you!
ENQUIRE
Contact us today and let us guide you! Or Call 013-5980 563