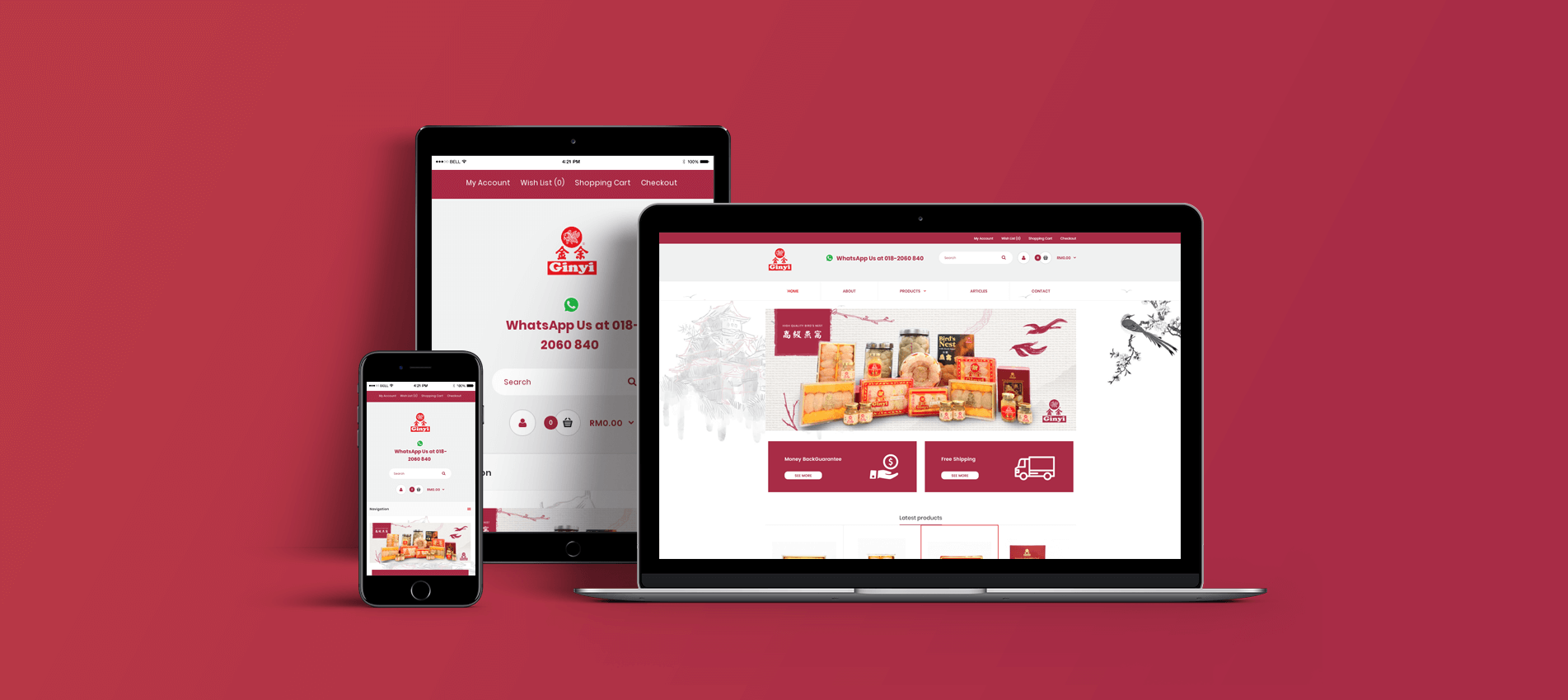 Ginyi's founders started off selling sliced Chinese medicines and as time goes by, business slowly expands. The Goldfish Brand was created. Since then, Ginyi is able to remain to be the most trusted brand in the market and best known for their superior quality bird's nest.
The idea of penetrating the online market is to promote thes traditional healthy Chinese products to the younger generations.
The challenge here is on how to convert a traditional business model to a modern and technologically advance online business.
With Jumix's eCommerce solutions, Ginyi's brand has transformed and the website is now the main hub for their younger customers to enjoy shopping.
Features included:
Coded with HTML5, CSS3 and jQuery
eCommerce Store Design
Concept Development
Graphic Design
Payment Gateway Integration
Custom Module
Responsive Design