WangZong.org
The Federation of Ong (Wang) Clan Associations, Malaysia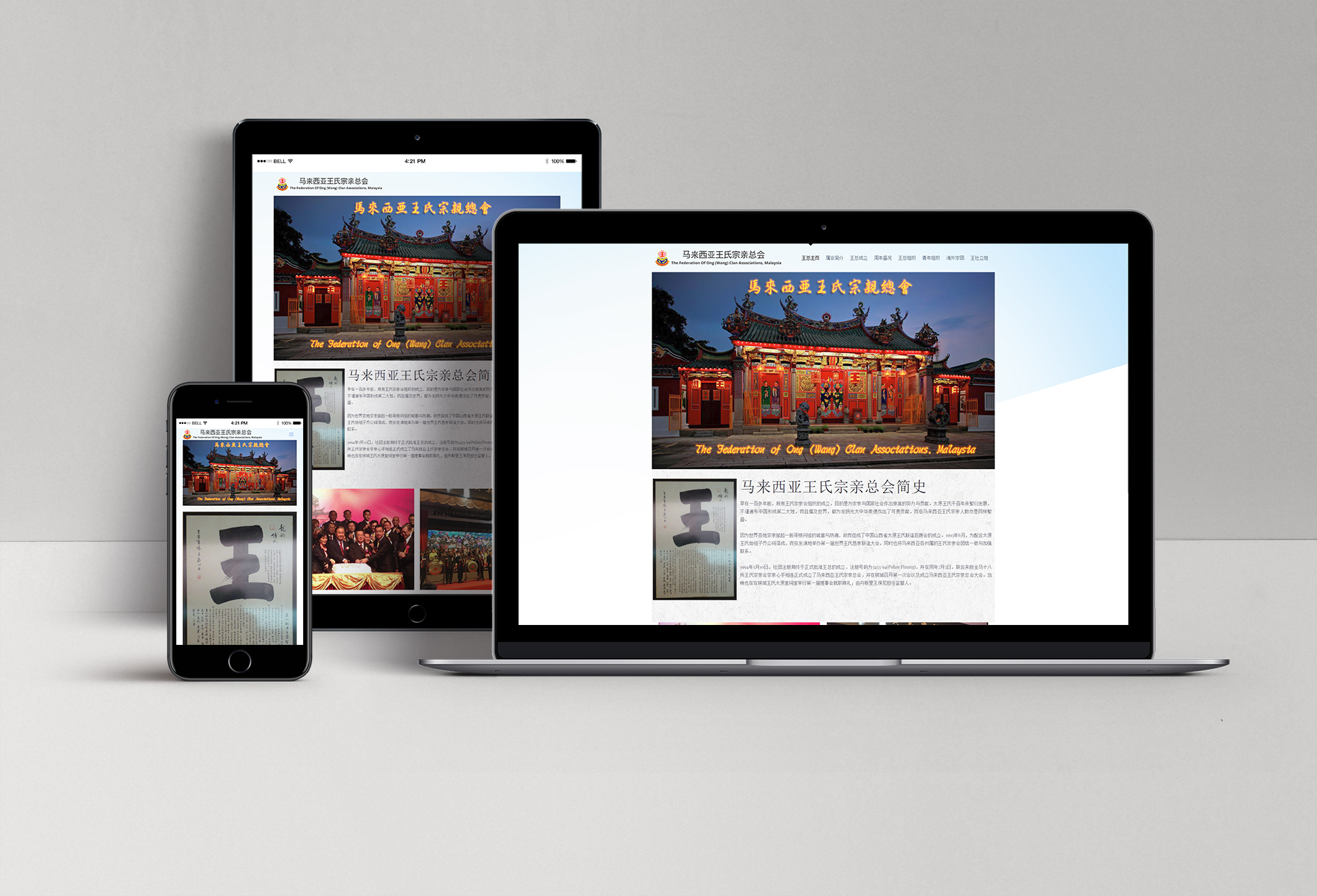 Wangzong is one of the oldest clan association in Malaysia with the surname "Wang", "Wong", or "Ong".
With more than 20 years of history, WangZong has members from all over the world.
We are honored to be offered to redesign their website and refresh the website image into a more modern style.
Features included:
Coded with HTML5, CSS3 and jQuery
Responsive Design
Graphic Design
Contact Form