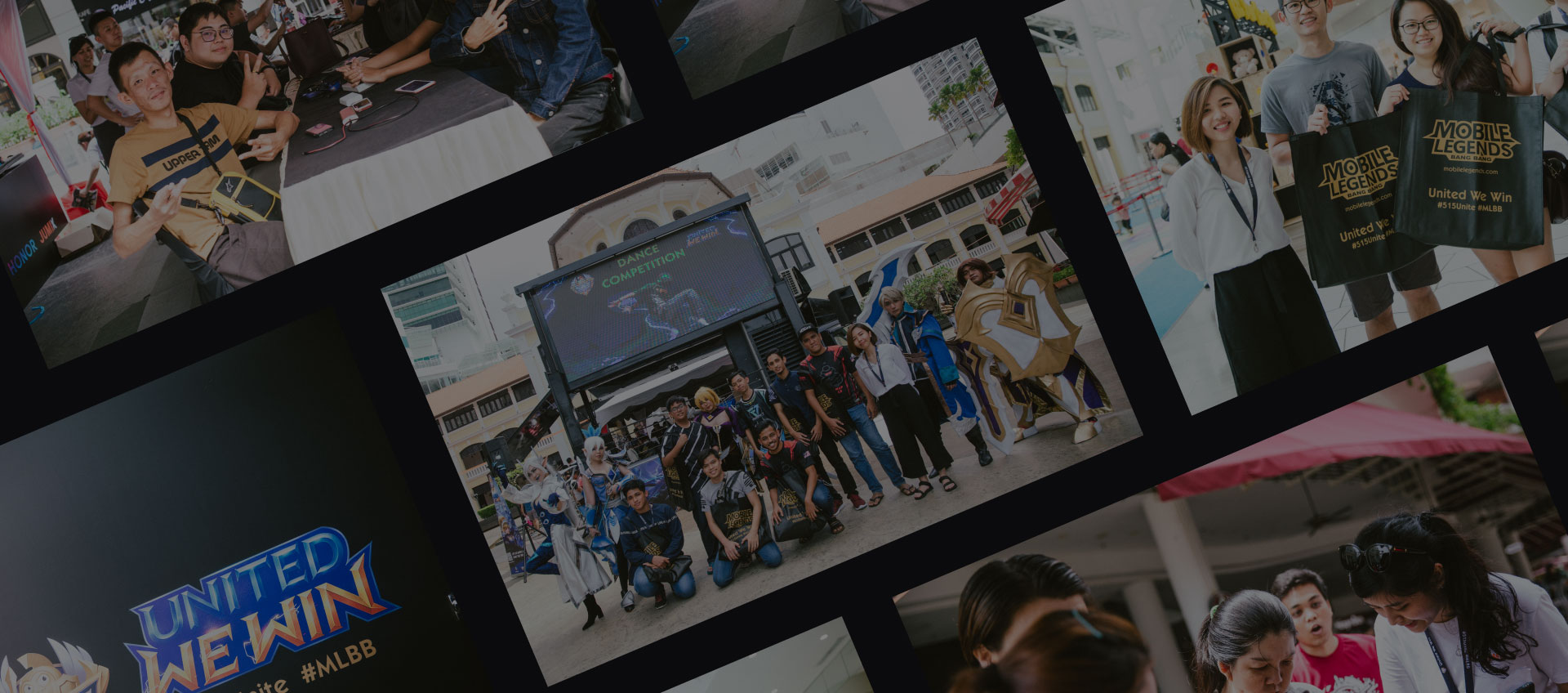 Slide 1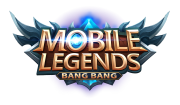 Reaching to infinite
possibilities.
How we have helped amplify the bang for Mobile Legends: Bang Bang 515 Unite Global Campaign thought offline and online initiatives.

Amplifying the purpose for Mobile Legends: Bang Bang #515Unite Global Campaign through offline and online initiatives.

Amplifying the purpose for Mobile Legends:
Bang Bang #515Unite Global Campaign
through offline and online initiatives.

Client Brief
Moonton had a message to spread to fellow Malaysians through a global campaign. They reached out to us with hopes to reach Malaysians on a personal level.
Their campaign message was to simply unite gamers from around Malaysia to spread a harmonious gaming community.
Client Background
Mobile Legends: Bang Bang is one of the top grossing multiplayer online battle arena (MOBA), it has been ranked top grossing mobile game application on both Apple and Google store in several countries for consecutively years now.
Million-dollar China based game developer, Moonton is the mastermind behind the game. Moonton has been steadily increasing their market share in the industry with several other games launched in 2019.
Mobile Legends: Bang Bang is currently their top hit with 5 million active users in Malaysia and rapidly growing. Their user demographics consists of a majority of Gen Y and Z mobile gaming users.
Total number of exposures generated via the 515Unite Campaign:
2,690,518


people reached (Online)

4,337,660


people reached (Online & Offline combined)
Money Raised for Charity


RM25,000
---
01

---


WHAT WE DO
Visual Creative
Graphic Design
|
Official Merchandize Design
|
Partners' Promotional Materials
After receiving the direction and key visuals for the campaign, the team went according to the Mobile Legends: Bang Bang branding initiative to design and optimize the given creative visuals to best suit the Malaysian audience.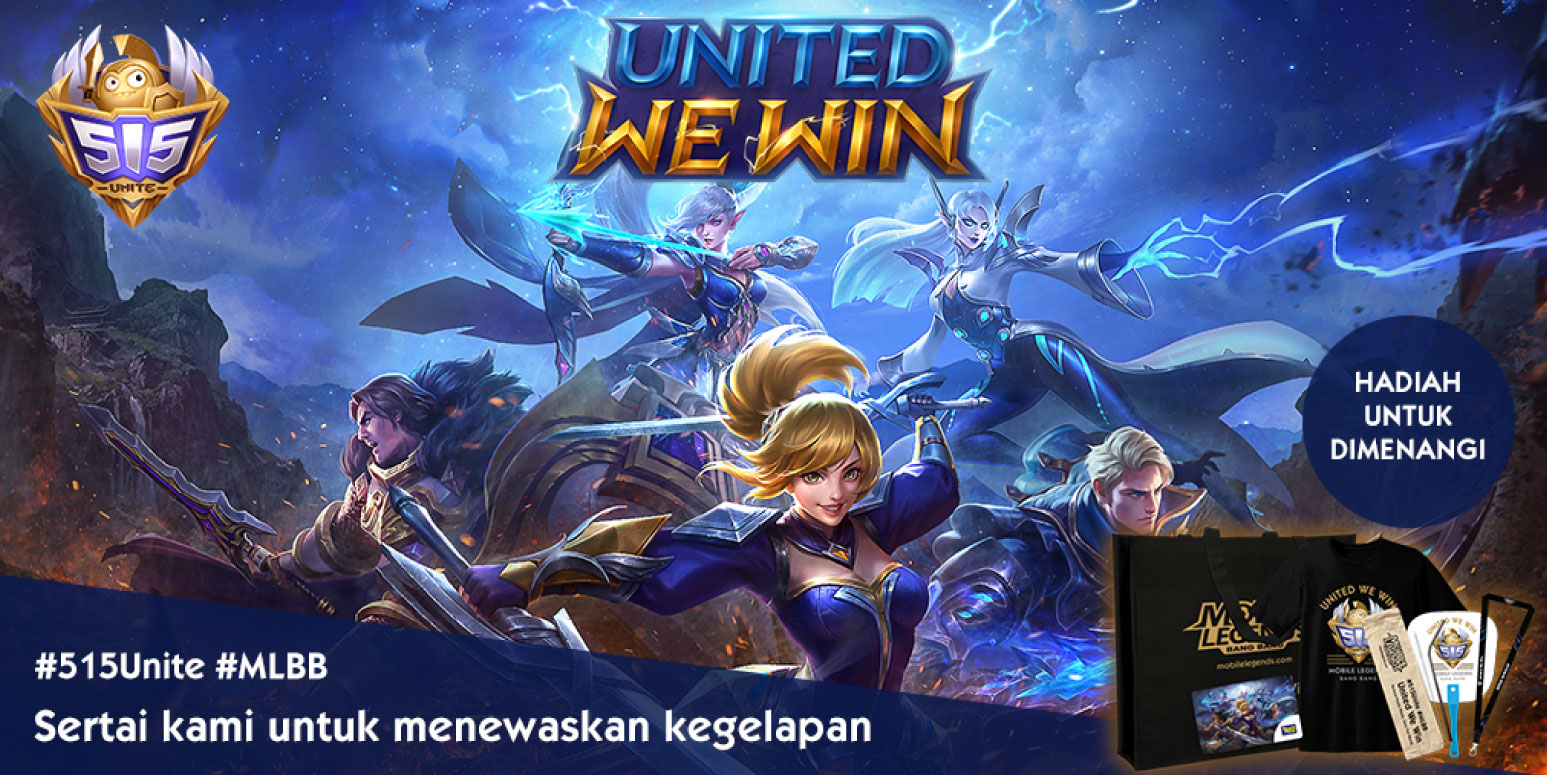 ---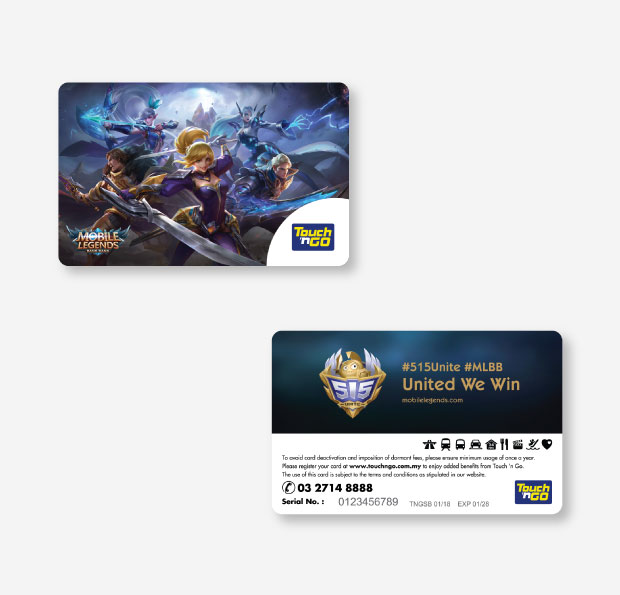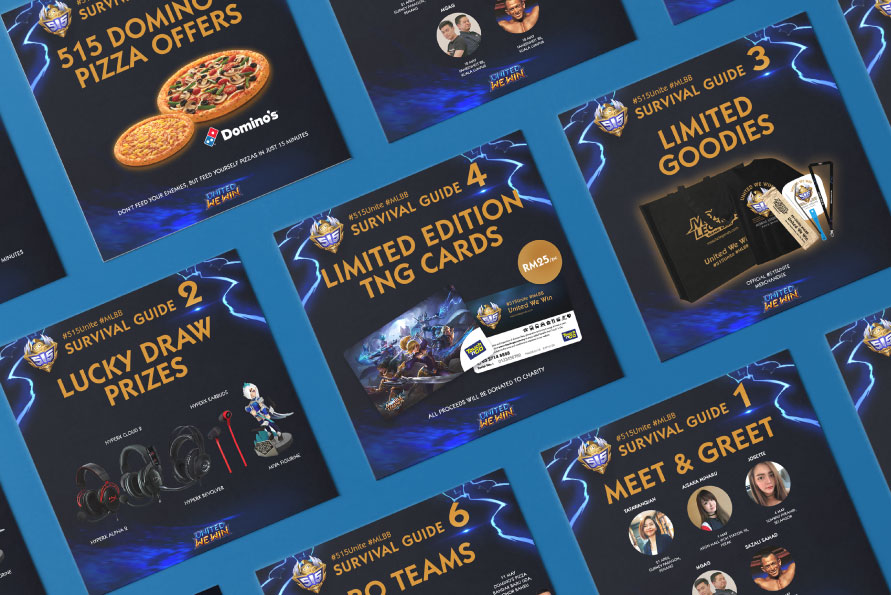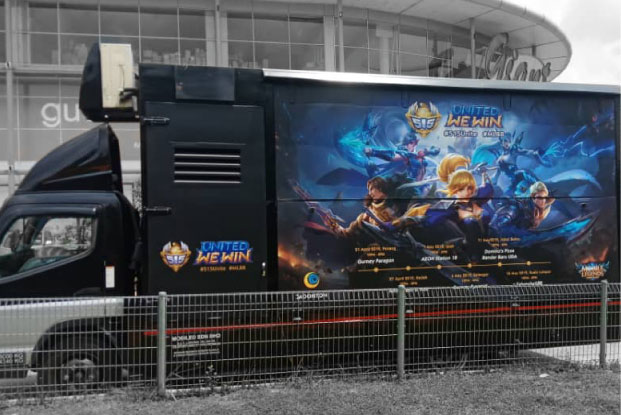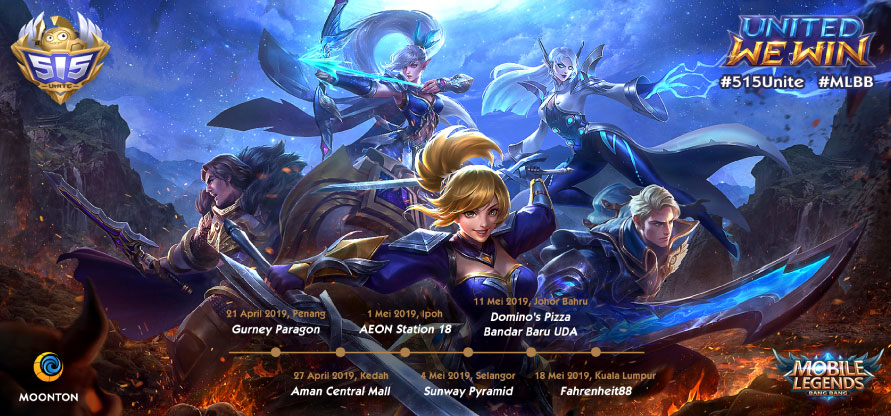 ---
Offline Events Management
Jumix planned and supervised the 6 stations where the campaign activities took place. From the campaign rundown, location recce, on-ground crew, council permission, management, handling, venue arrangement and etc.
The 6 events were held in:
Gurney Paragon, Penang
Aman Central Mall, Kedah
AEON 18, Perak
Sunway Pyramid, Selangor
Domino's Pizza Bandar Baru UDA, Johor
Fahrenheit88 Bukit Bintang, Kuala Lumpur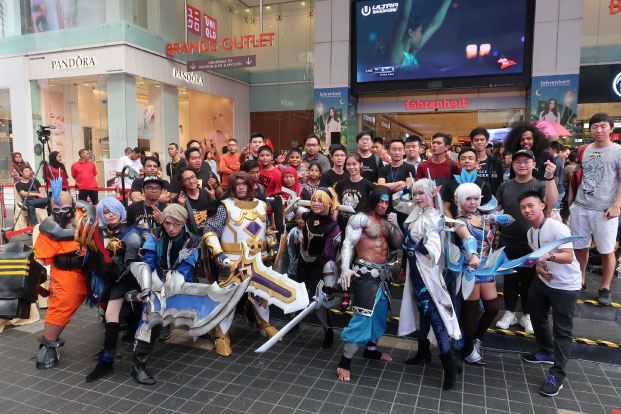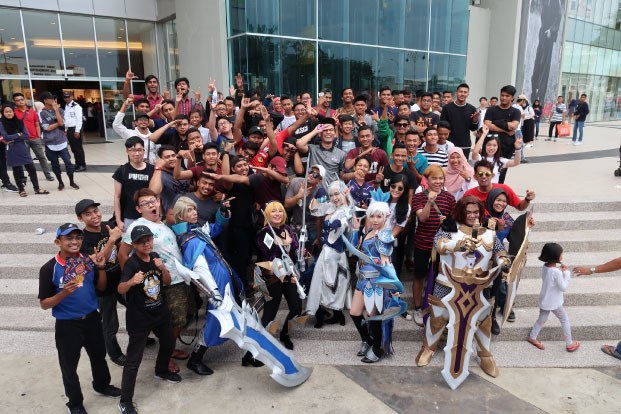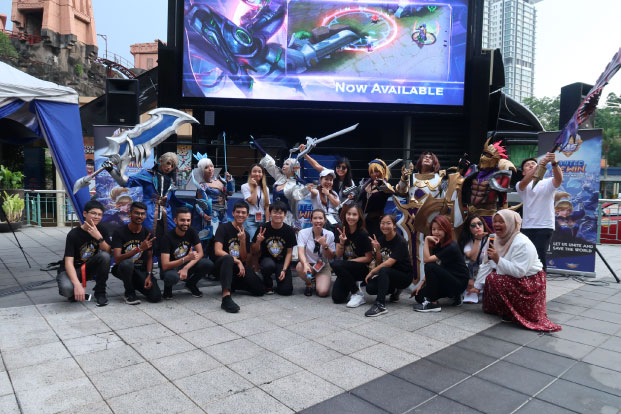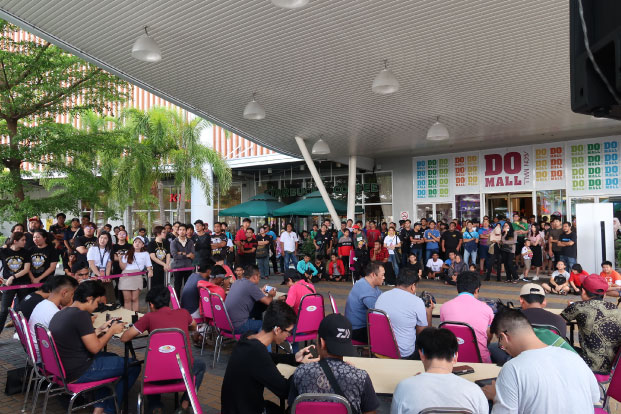 OOH Advertising
We rented a customizable LED screen truck to roam over the 6 states in Malaysia for the 30 days of the campaign. When the truck is not used for the event, it is parked at high foot traffic areas to gain the maximum amount of impression.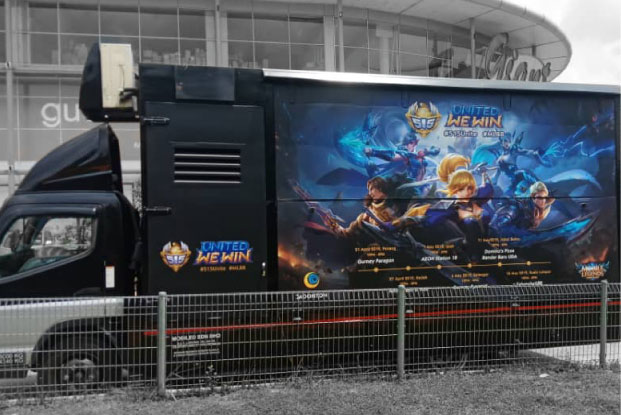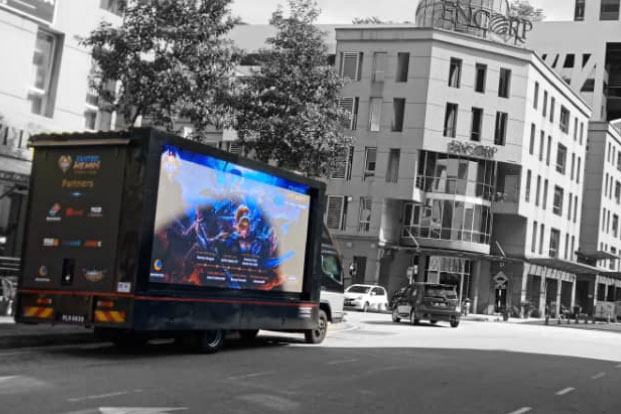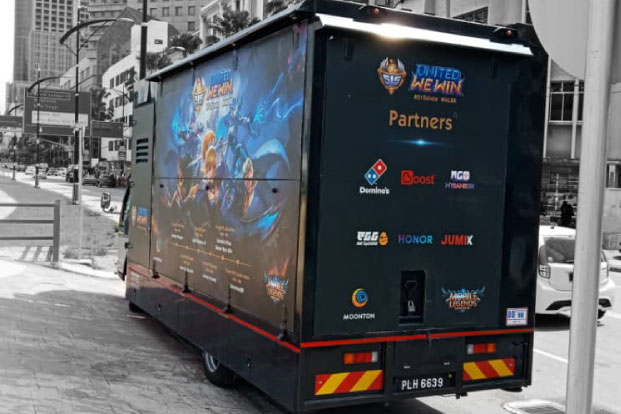 ---
Campaign promotional banners were placed on over 130 convenience stores in suburban areas in Peninsular Malaysia to spread campaign awareness.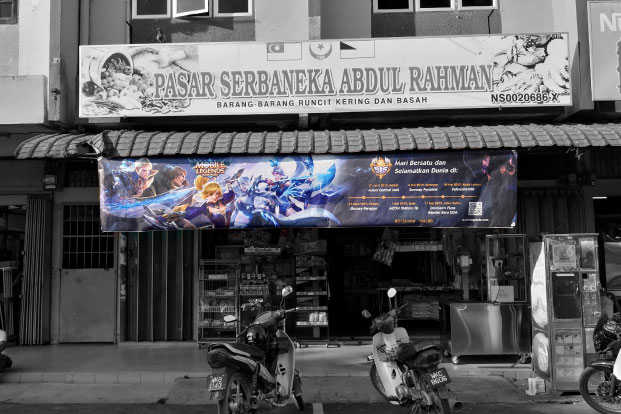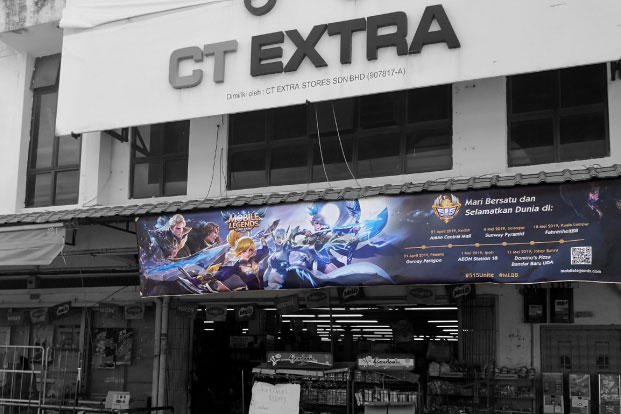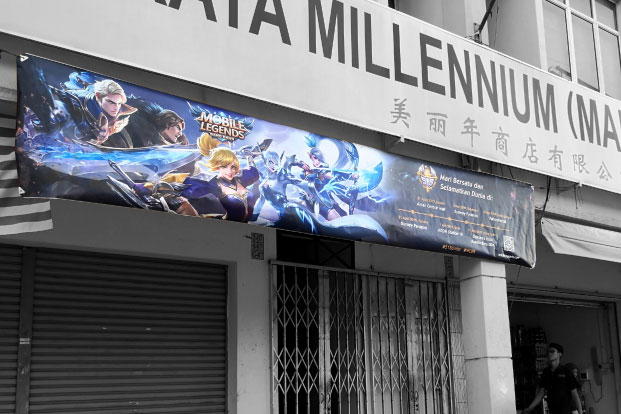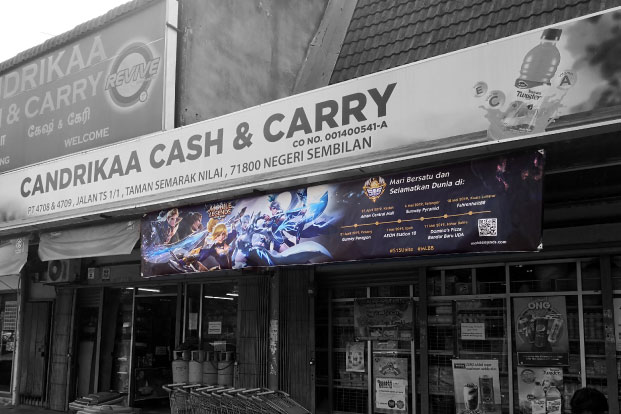 ---
A 30-seconds official campaign trailer featuring the 5 Mobile Legends heroes was screened in 333 GSC Cinema Halls nationwide. Posters of the campaign dates and locations were places outside of halls to inform GSC goers regarding this campaign.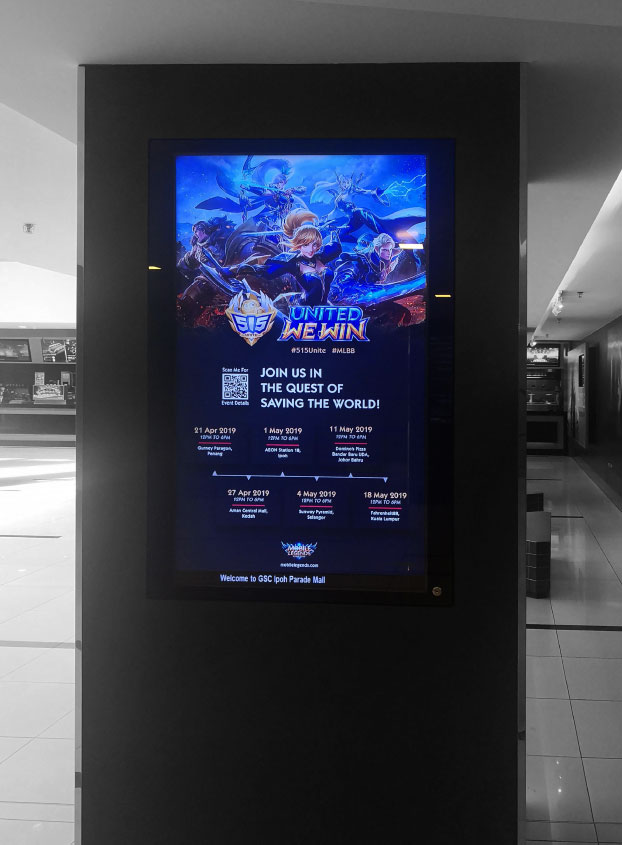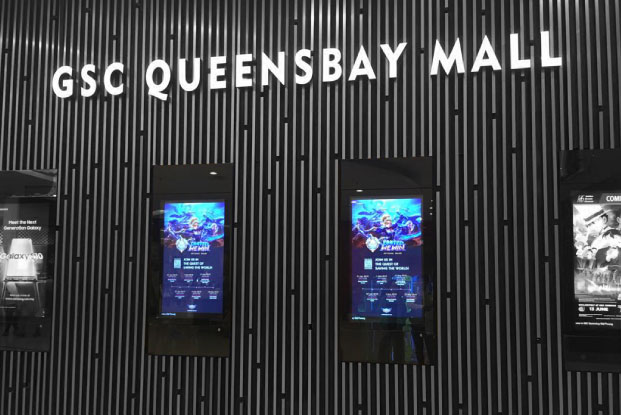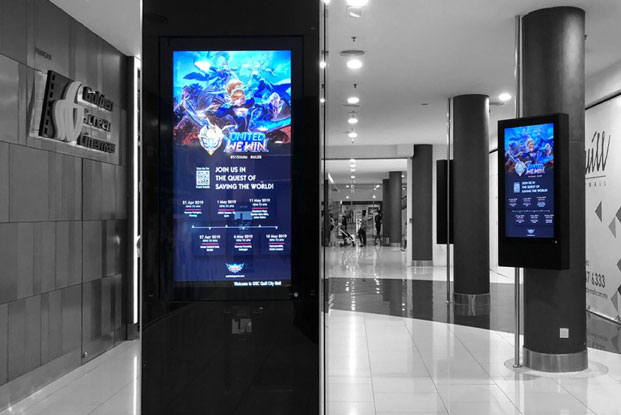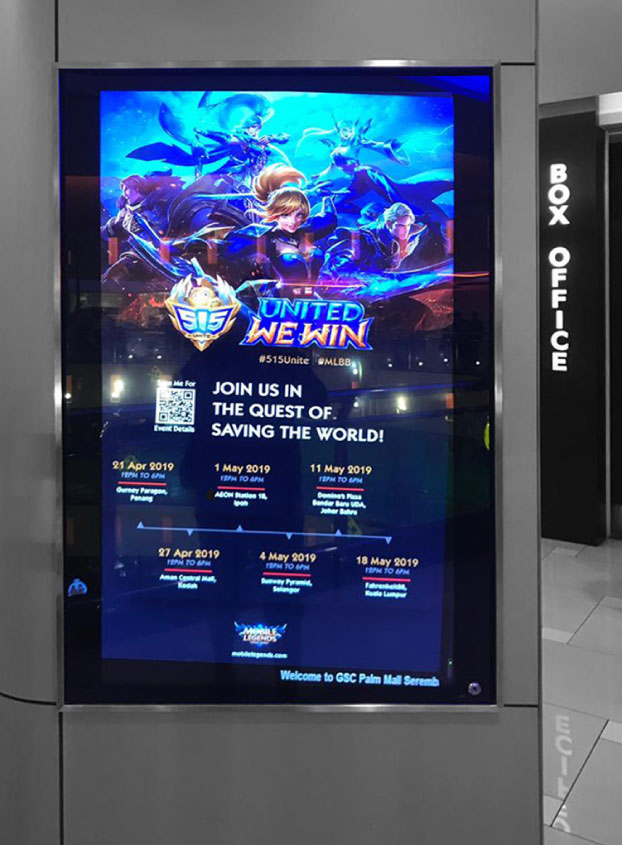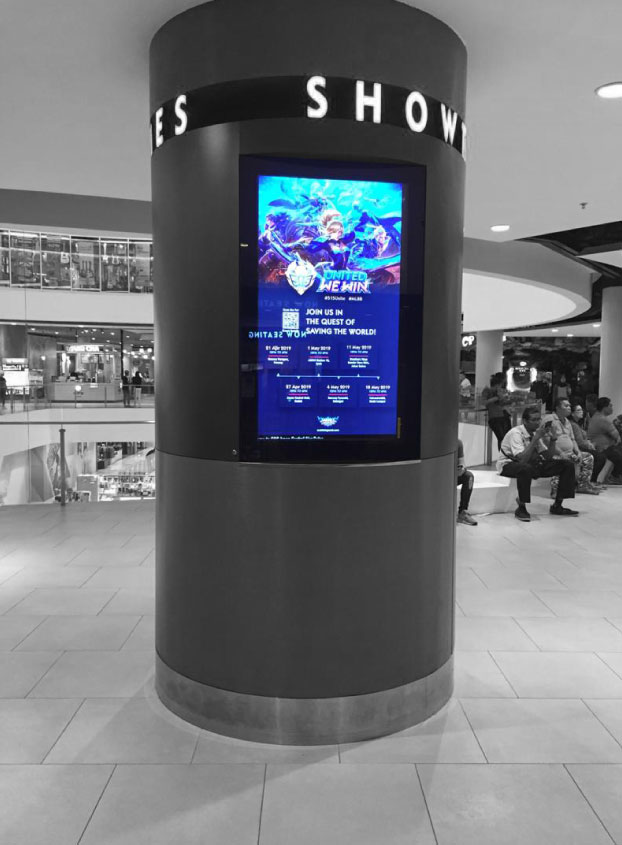 Partnership Collaborations
As the campaigns' representative marketing agency, we were given the opportunity to work directly with our client's partners to generate better outcomes for the campaign. To name a few, Domino's Pizza Malaysia, Boost, Honor, My Game On, Astro eGG were all on board as campaign partners.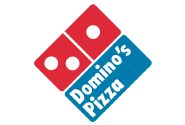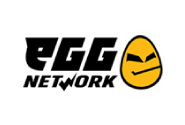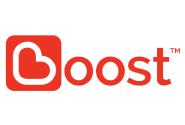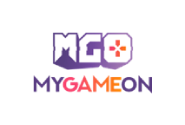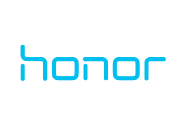 Public Relations
To spread a good cause during the campaign, we initiated a charitable effort by selling limited edition Mobile Legends: Bang Bang #515Unite Touch N' Go cards.
We collaborated with PINTAR Foundation in this initiative to help fund RM25,000 from the proceeds to help under-privileged students on education in rural areas of Malaysia.
The team oversaw the designing and manufacturing the limited-edition campaign Touch N' Go cards. A total of 1,000 limited pieces was then made available mainly during offline campaign events to encourage fans to buy it as a collection.
During the last station in Fahrenheit88 Kuala Lumpur, all the proceeds of RM25,000 was successfully donated to PINTAR Foundation.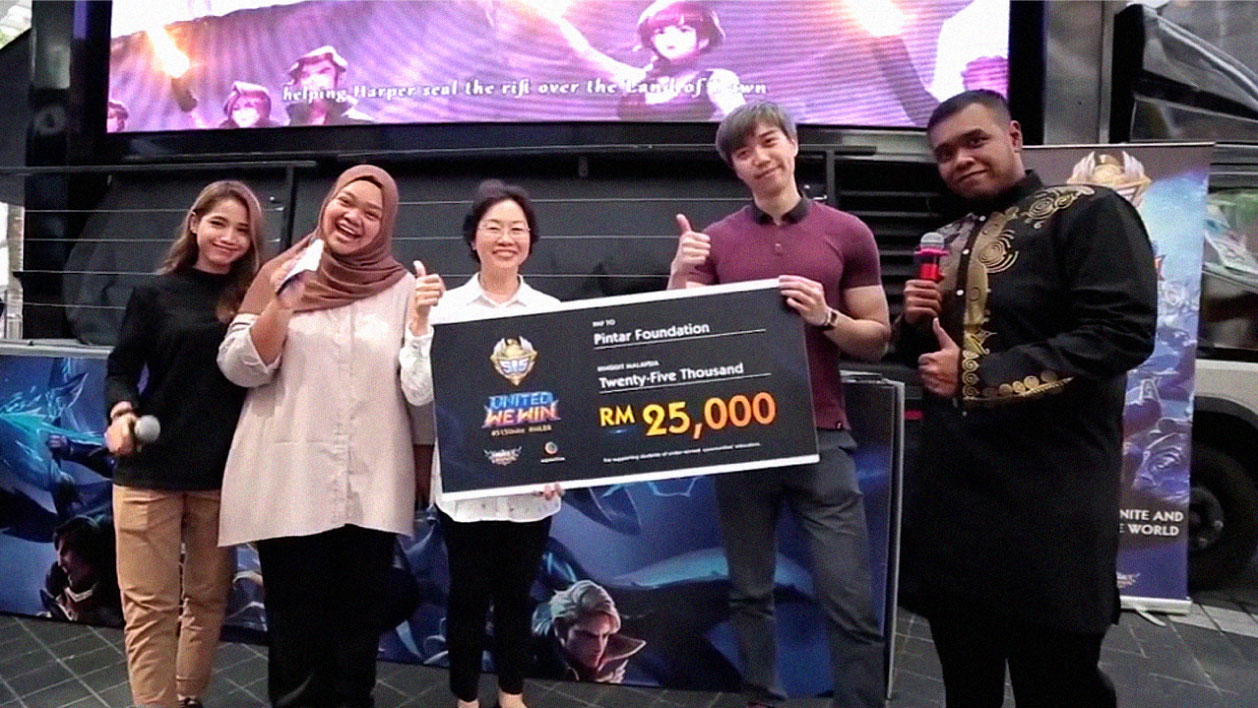 KOL Engagement
We collaborated with a several KOLs under our network to disperse the campaign message across various audiences. As it was a gaming campaign, majority of KOLs were from the gaming scene in Malaysia with a mixture of some lifestyle & fashion influencers. Original and curated campaign contents were shared in their network to channels such as Facebook, Instagram and YouTube.
PR and Media Management
To attain maximum exposure for the campaign, we engaged with multiple media partners ranging from mainstream media like Guang Ming Daily, Oriental Daily, NTV7, TV3 etc. to online media like World of Buzz, Astro eGG, MGAG, Penang Foodie, My Game On, Siakap Keli, Rojak Daily and so on.
Audience Experience
On any events, a captivating audience experience is a vital element that would affect a brands' image and positive response towards the campaign.
The team prepared several activities to keep the audience engaged and enticed. Leaving them with an unforgettable gaming experience of a lifetime.
Activities were carefully planned based on target audience analysis and response.
Cosplay Meet and Greet
Limited edition campaign goodie bags giveaways
Lucky draw sessions
KOLs Meet and Greet
Live mini tournaments with experienced game shout casters
Fun and Games (Dancing Competition, Ice breaking Competitions)
Free Pizzas by our campaign partner, Domino's Pizzas
Limited Edition Campaign Figurine Giveaway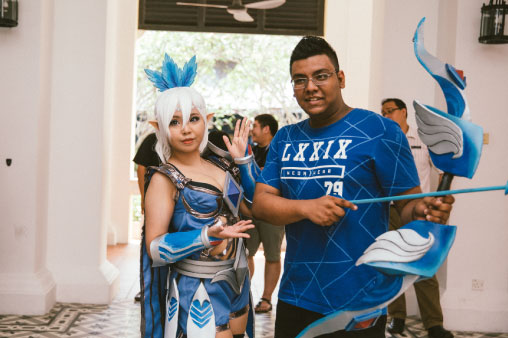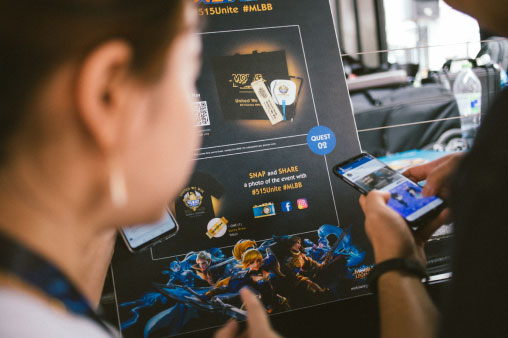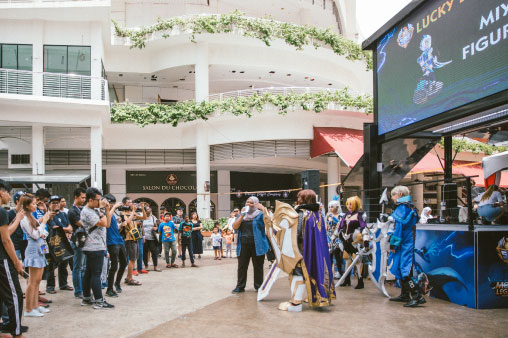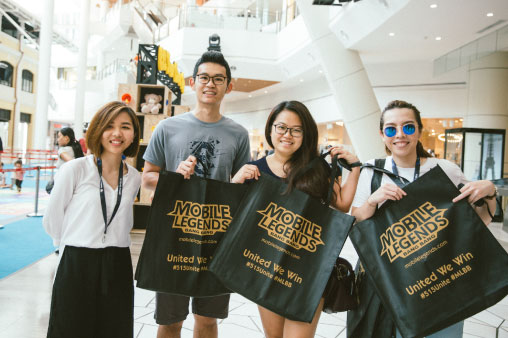 Livestream Production
Reaching only the offline audience for Mobile Legends: Bang Bang wouldn't be the best move. Considering its' 13 million followers on Facebook, we amplified the campaign by having livestreams on their channel during offline events. This was to ensure online gamers were given a chance to take part in the excitement of the campaign as well.
Offline campaigns were then streamed on their Facebook page throughout the campaign activity, we managed to attract more than 100 thousand viewers on the live broadcast.
Video Highlights
Watch the video for a glimpse of the campaign!
Merchandise Design & Production
What's a memorable campaign without a souvenir? Official campaign merchandizes were handpicked, designed and packed by the team. A total of 3,000 limited sets were made and given out as official merchandizes. Our merchandize highlight includes a stainless-steel metal straw to encourage sustainability.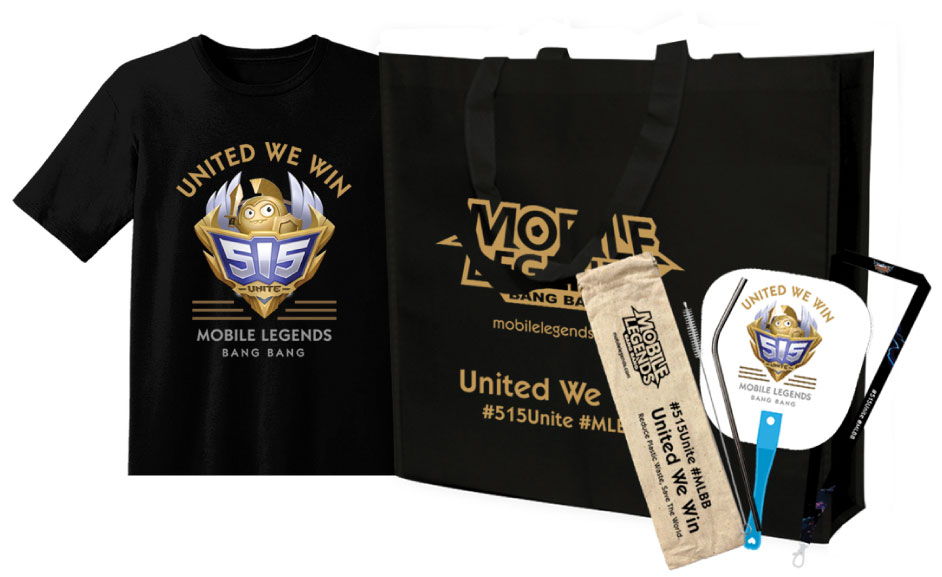 01

---


HIGHLIGHTS
Challenge
Moonton approached us with the objective to increase the number of Mobile Legends: Bang Bang's players from all age groups in Malaysia by 50%. Besides, they would also like to also create excitement to regain churned players back to the game.
We were aware that they have a substantial online fanbase with more than 13 million followers.
While just making an online campaign is inadequate to disrupt the gaming scene in Malaysia, we knew just what we had to do!
Therefore, we built our strategies around the main motivator of the game – experience.
---
Brainstorm
We generated an actionable strategy targeting Moonton's brief and objective. The strategy focuses on enhancing players' experience and impression through the campaign.
Budgeting
Due to the scale of the campaign, it was crucial to keep the campaign on an effective and efficient budget for the client. Hence, an in-depth market survey was done to ensure we are able to see a positive outcome after the campaign.
Planning
As Moonton's only representative marketing agency in Malaysia for the #515Unite campaign, we were in charge of coordinating with different parties involved in this campaign.
We were in touch with relevant authorities for licensing approval for the event to take place, several mall managements, on-ground crews, respective Mobile Legends campaign partners, production crew and etc.
This was fully managed by us to provide convenience and ease of communication to Moonton.
Implementation
Finally, the Jumix team were present during all on-ground events to scrutinize and collaborate the implementation process of the campaign.
Online and offline implementation of the campaign was a success, attracting more than 4.3 million reach online and offline.
Interested to launch a campaign like this? Get in touch with us today!