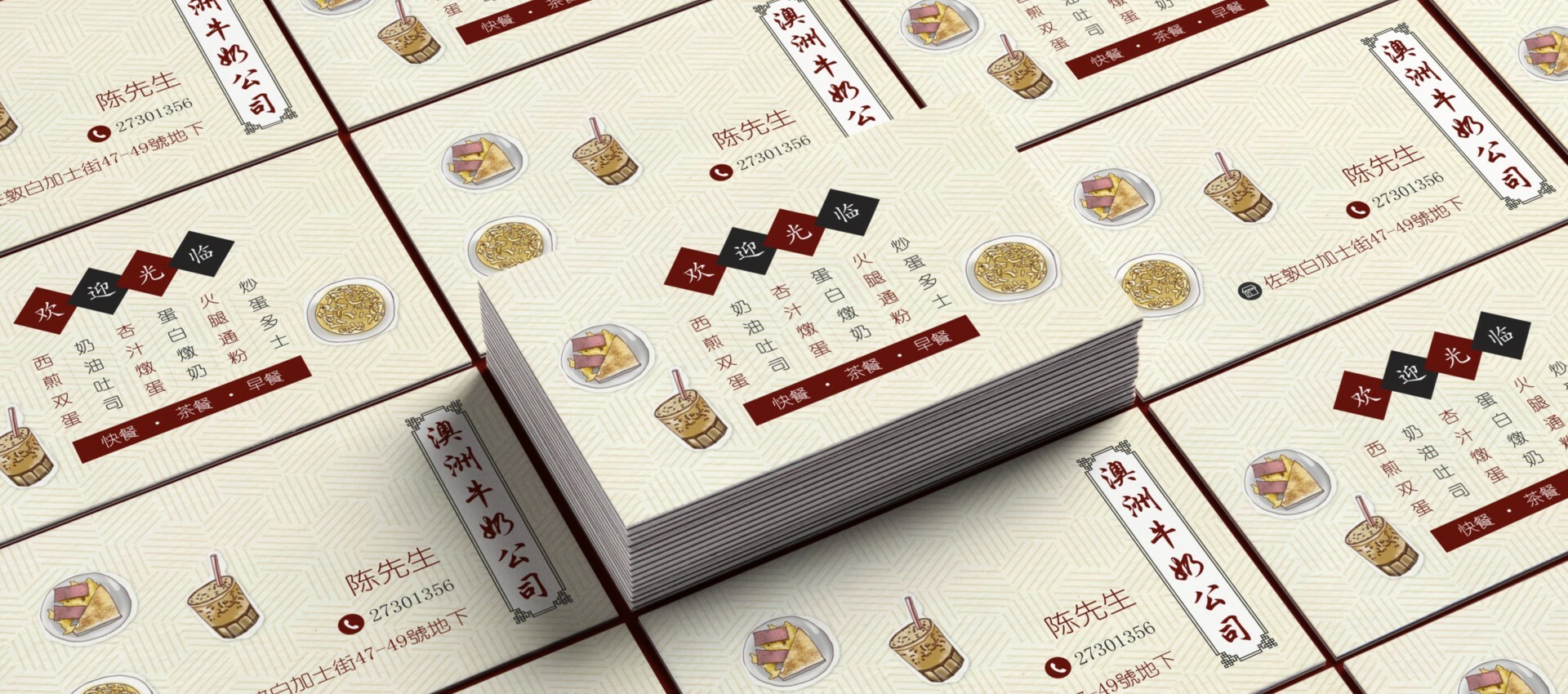 People who travel to Hong Kong will definitely know this one-of-the-best breakfast restaurant in town.
Australia Dairy Company specializing in steamed milk pudding, toasts, scrambled eggs, the best part, custard dishes.
It's our interest to design the graphics and name cards that can well represent their brand, as well as adding in some funky looks. A light touch to appeal to the younger group of audience.
Features included:
Graphics Design
Concept Development
Name Card Design