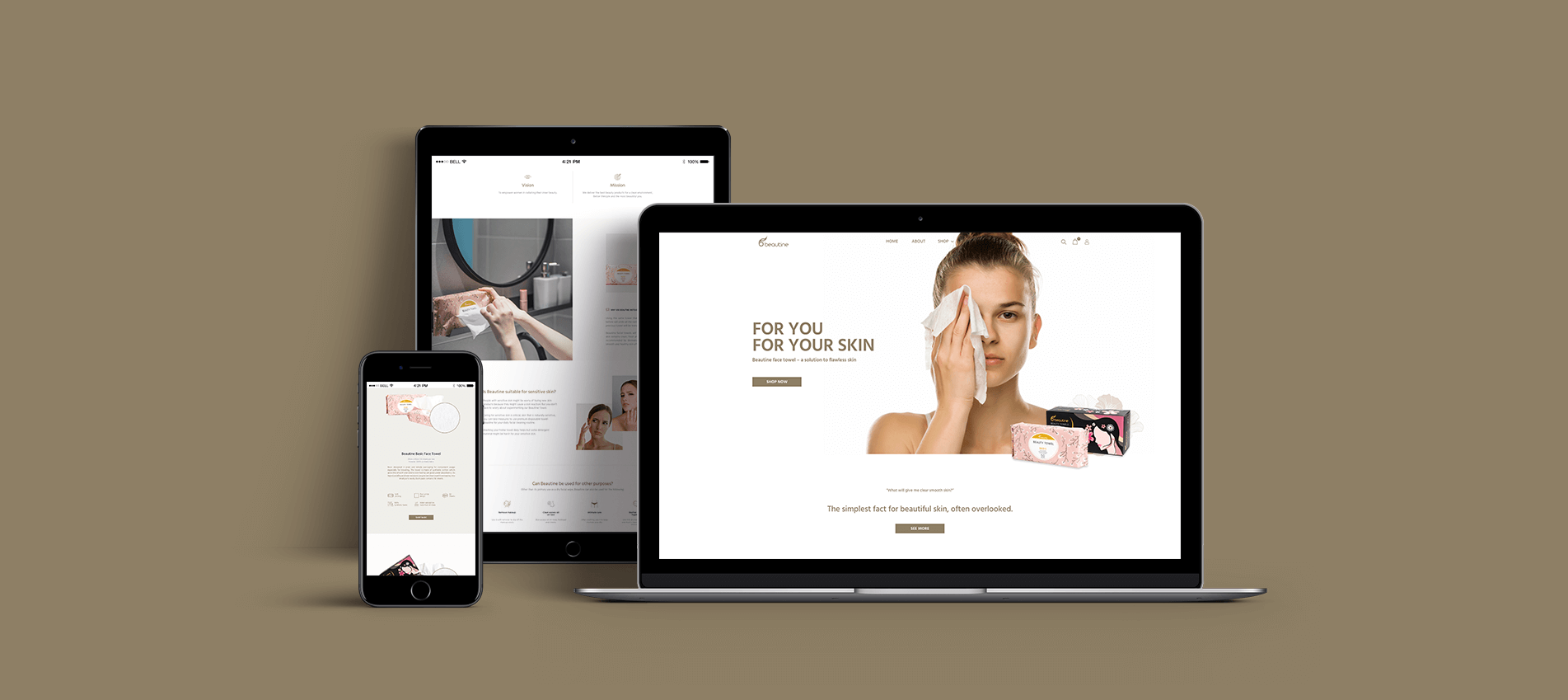 Beautine premium quality facial towels are made from non-woven skim pampering cotton fabric that feels silky smooth on face and Its patented non-woven fabric technology reduces energy and carbon emissions, making it an environmentally friendly product that you can use guilt free.

Other than its primary use as a facial wipe, Beautine can also be used for intimate and mother and baby hygienic care.

Beautine was launched during the Pandemic period in 2020. As-a-result, by investing in an eCommerce website helped Beautine to create revenue and offered their customers a more convenient way to shop for their product without having to visit a retailer's physical location and worrying about getting physical touch with other people to make a purchase.
Features included:
Coded with HTML5, CSS3 and jQuery
Concept Development
Graphic Design
eCommerce Development
Responsive Design