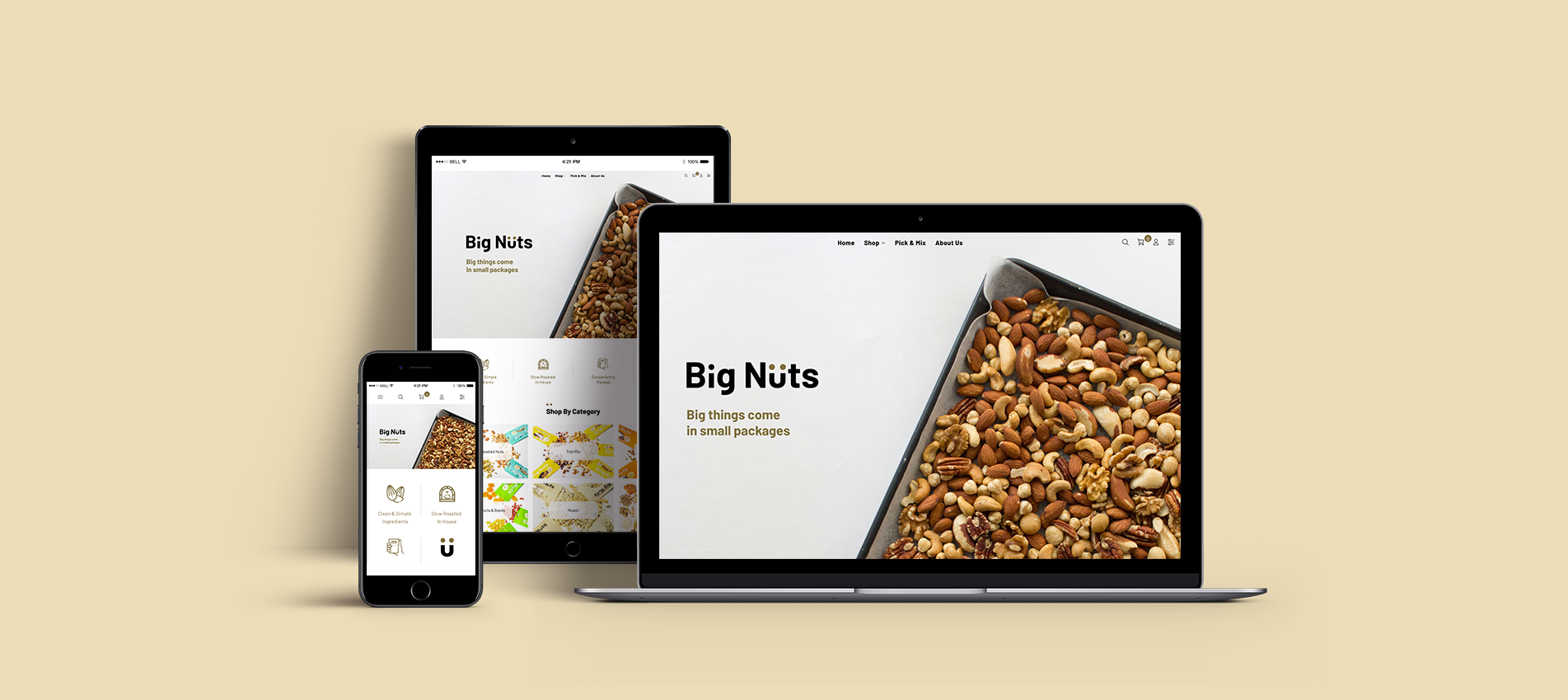 Big Nuts believes that snack isn't necessarily bad for your health if you do it in moderation and make healthy choices.
With careful consideration and research on healthier food alternatives, Big Nuts team began creating a series of granola, muesli, nuts and more.
Big Nuts team was dedicated and wanted to share their nutritious creation to more people so they were determined to take it online.
With Jumix's help on building a professional eCommerce website, Big Nuts is now able to create an impact on people's lives through offering great healthy food choices.
Features included:
Coded with HTML5, CSS3 and jQuery
Concept Development
Logo Design
Graphic Design
eCommerce Development
Responsive Design