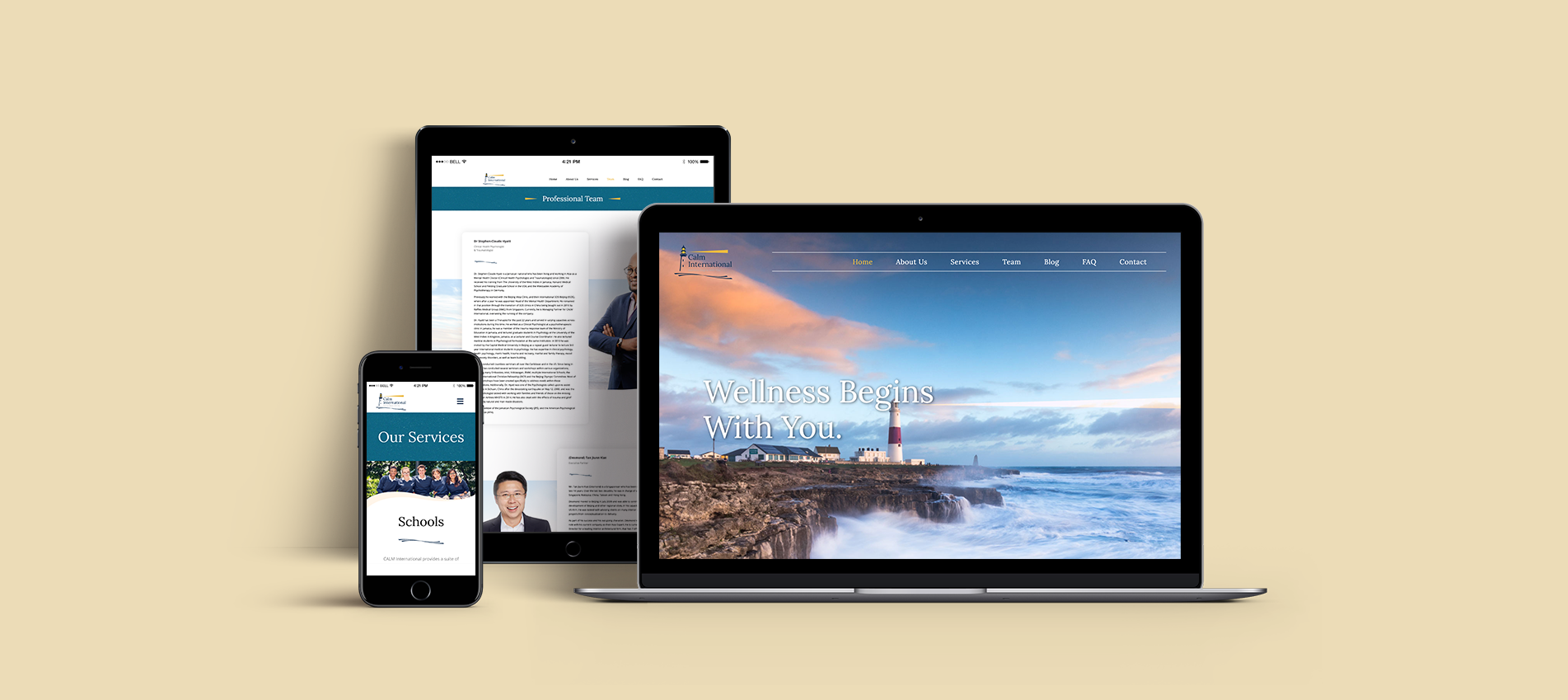 Calm International, a dedicated practice with the aim of assisting individuals that are facing the changes and challenges in the world today by providing people of all ages a reasonable and relevant mental health services of a high standard and professional quality.
Calm International approached Jumix to develop the company's branding and design their corporate website.
Now, Calm International is able to grab people's attention and has a greater chance of helping more individuals to address various emotional, environmental and psychological challenges.
Features included:
Coded with HTML5, CSS3 and jQuery
Logo Design
Layout Management
Concept Development
Responsive Design