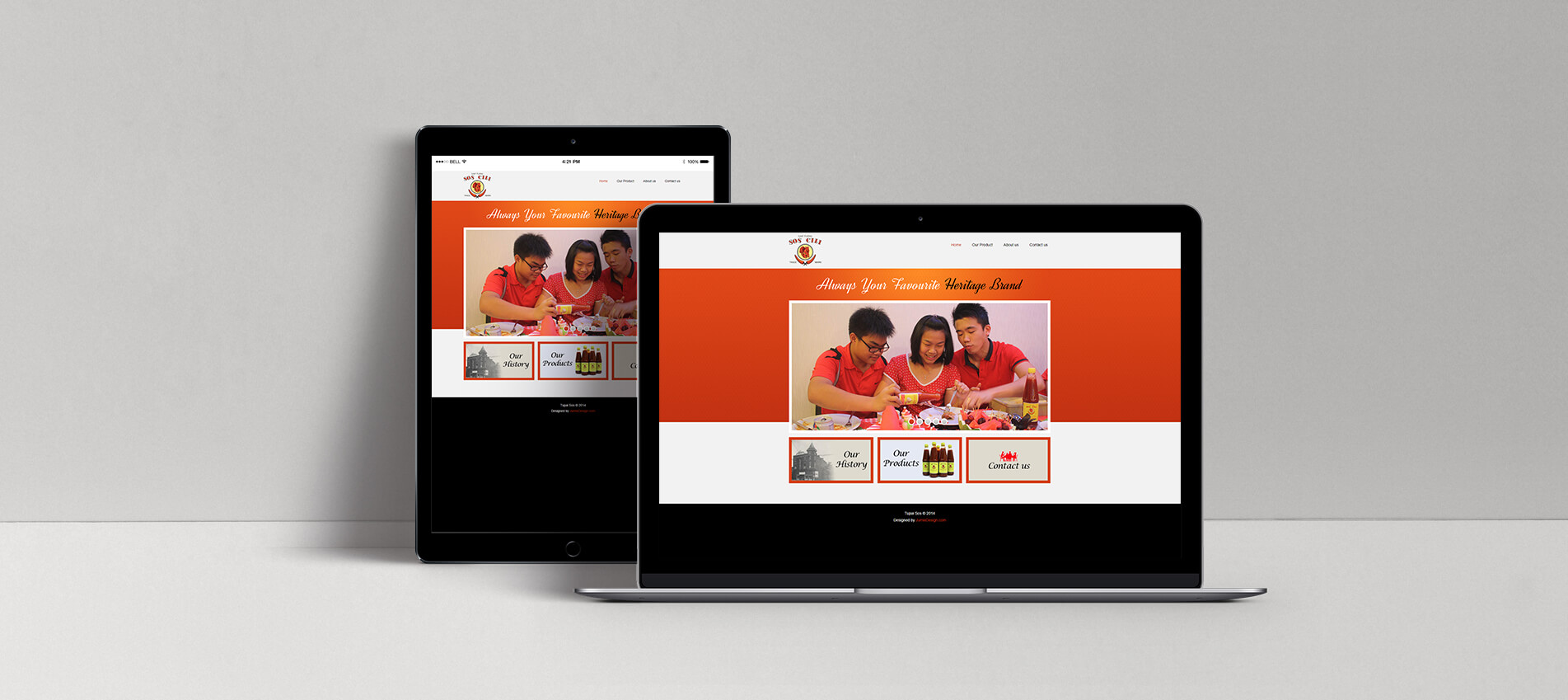 Cap Tupai, a well known heritage brand in Malaysia which produces delicious Chili Sauce and the first choice of all household as a dipping medium.
Jumix Design is proud to be the official website designer for this brand with more than 50 years old.
Cap Tupai products consist of chili sauce, garlic chili sauce as well as plum sauce.
Cap Tupai approached us to develop a basic 4 pages website that is able to contain all their information about the heritage brand.
We do not want to make the website over fancy which will tamper with the brand image. That's why we are going for a more subtle approach on this website while still using strong contrast colors which can resemble the hotness and passion of Cap Tupai's signature product, the chili sauce.
Head over to Cap Tupai official website at www.captupai.com
Features included:
Coded with HTML5, CSS3 and jQuery
Sliding Banner
Responsive Design
Google Map
Contact Form