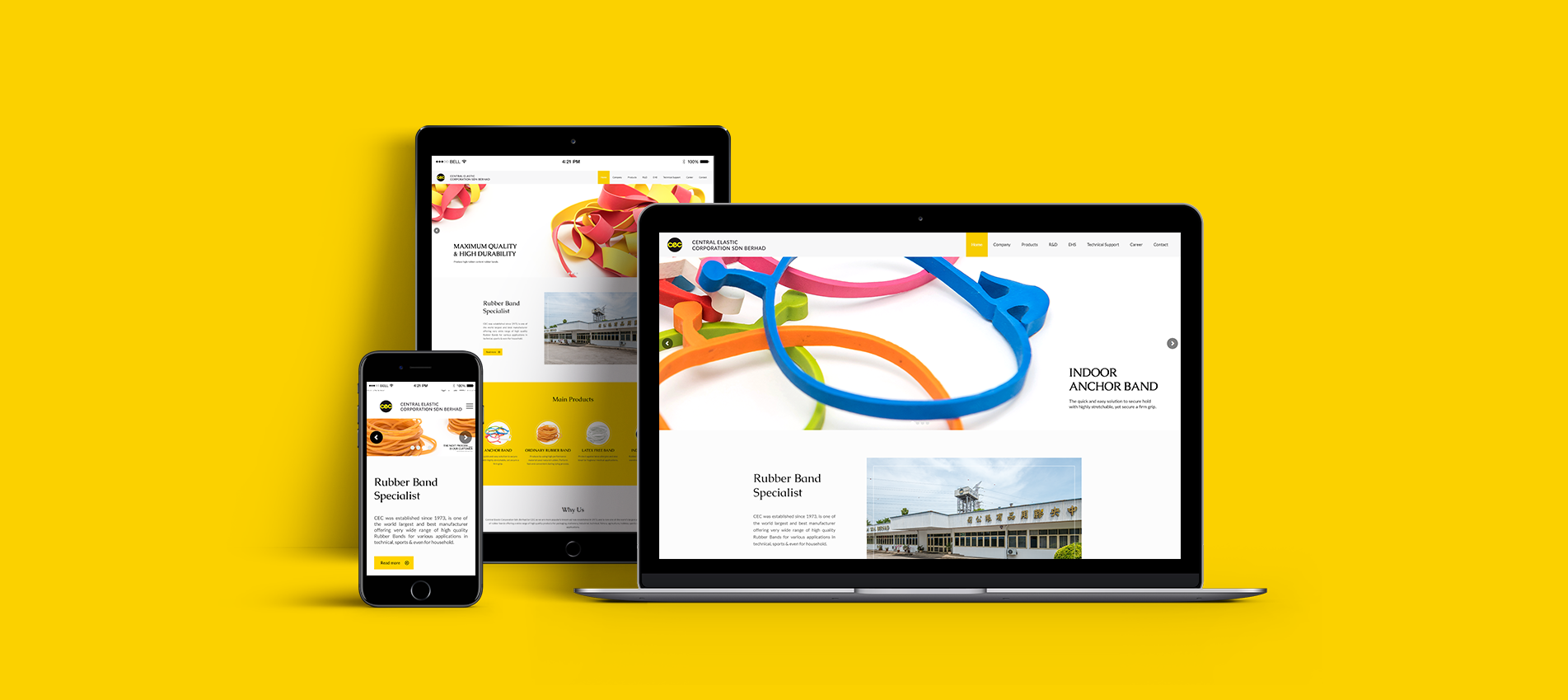 Established since 1973, CEC has become one of the largest manufacturer of rubber bands in the region. 
The rubber bands produced have various application like in technical, sports and household.
It can be challenging to produce a website for a big factory and manufacturer like this, considering the size of the company and size of the machine.
To make sure the end result is good, we also provide photography service to CEC, so that we can use these professionally shot photos in the website itself.
Features included:
Coded with HTML5, CSS3 and jQuery
Layout Management
Corporate Photography
Product Photography
Concept Development
Responsive Design