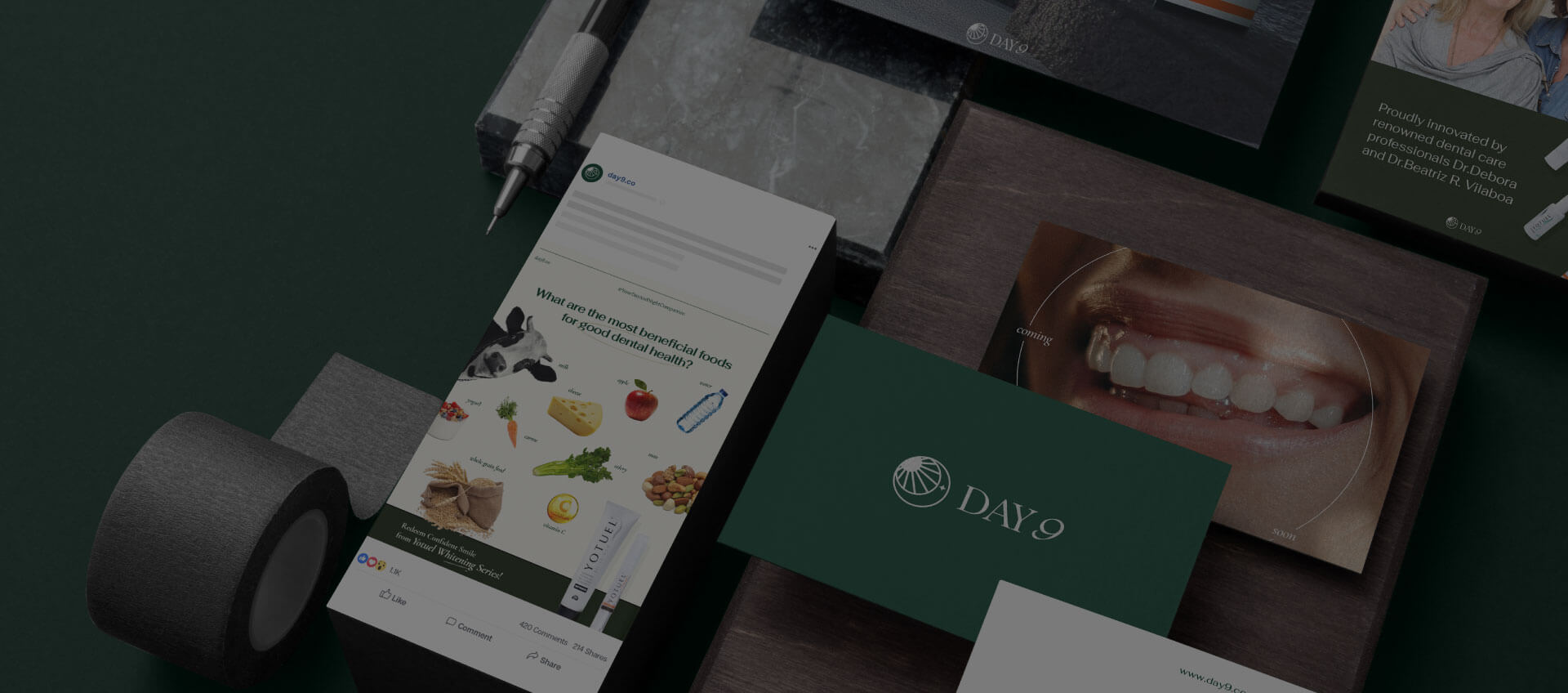 Client Introduction
---
About Day9
DAY9, an authorised supplier for professional premium-quality personal care products for the major SEA counterparts, seeks to create a platform to connect with consumers looking for affordable and professional solutions to their beauty care regime.
Focussing on dental care to kickstart the brand, the client came to us in need of a new branding image. They needed a new brand identity to reflect their business nature and a new voice to speak for them, basically, they wanted to start fresh.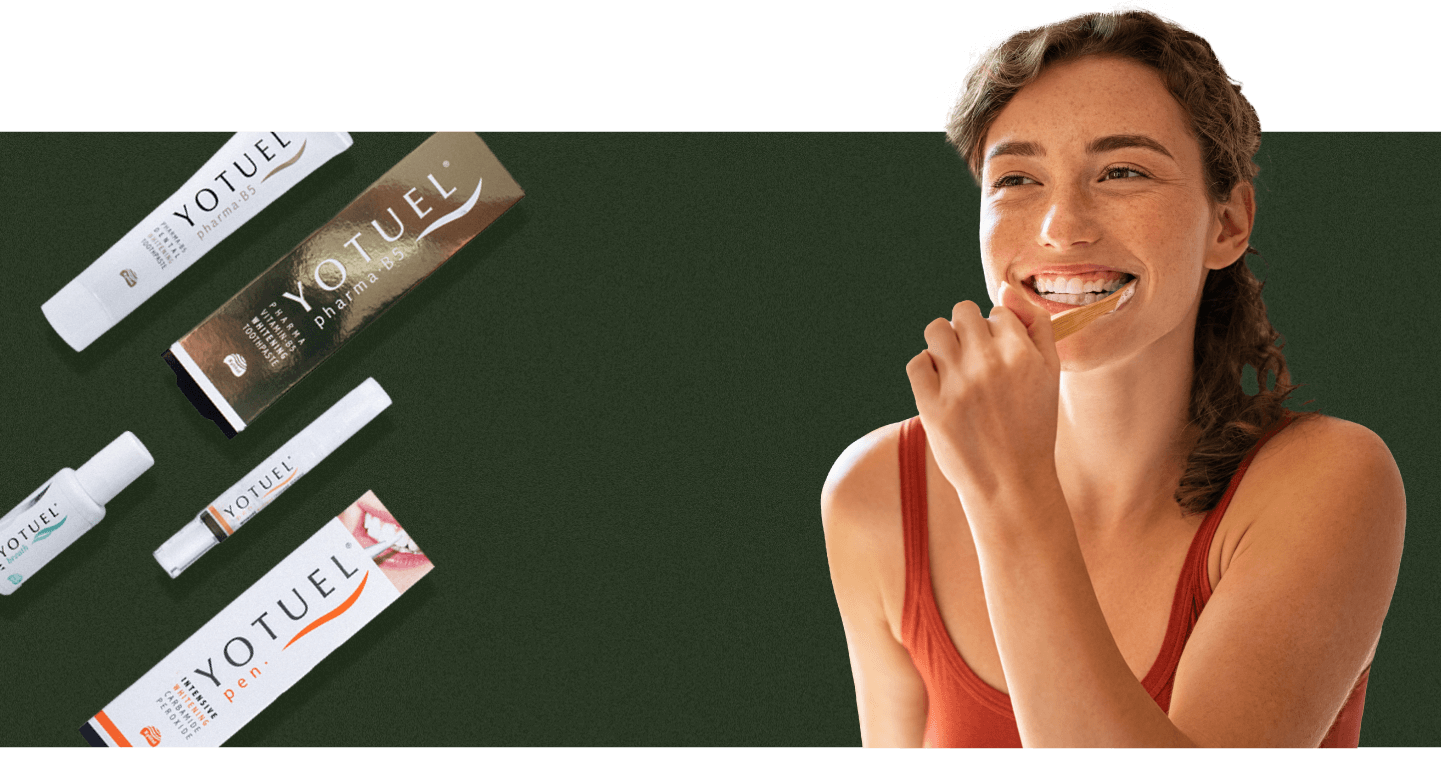 01

---


WHAT WE DO
Brand Name
DAY9's brand was sculpted from scratch. Beginning with the name, Our team thought of DAY9 as soon as we finished our first discussion with the founder. Ultimately, the client wants to help consumers to radiate confidence through his oral and skincare product not just during any specific time, but starting with attaining confidence by wearing a beautiful smile at all times. Thus, we came up with the idea of DAY9, as you've guessed it, the abbreviation of day and night.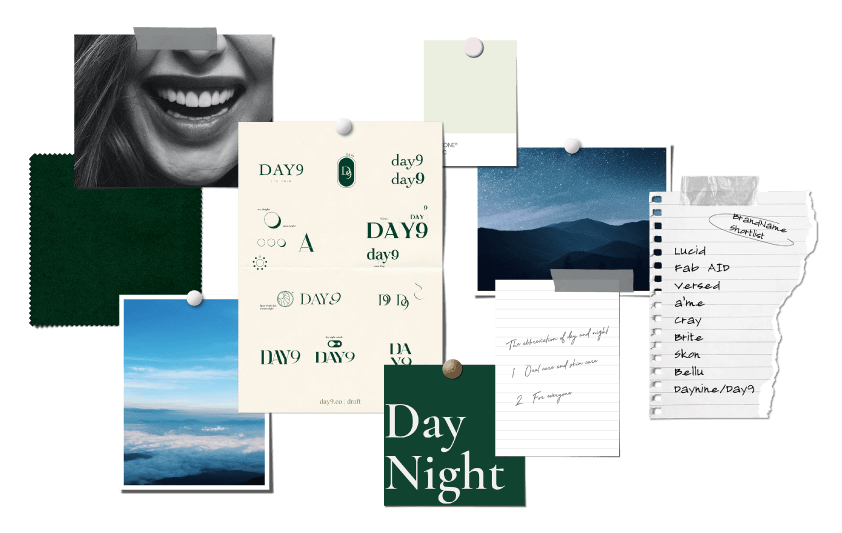 Logo and Placement


The logo mark cleverly combines a sun and a moon. As aesthetically pleasing as it seems, the brand strives to build a strong social community to promote the idea of self-love. We know it will take up a lot of social media effort so we needed just the right logo for the perfect fit of different applications.

Typography
DAY9's typographic system consists of two typeface families: Cormorant Garamond and Fahkwang. The primary font is Cormorant Garamond, it is often used on product titles and visual headings. The overall typographic voice of Cormorant Garamond perfectly conveys the mood of a modern-day story, or an art essay.
The secondary font for DAY9 would be Fahkwang. It is a humanist sans-serif typeface. It's normally used for body text.
Overall, the typographic style establishes a brand voice that reflects the calm and classy aesthetic of DAY9.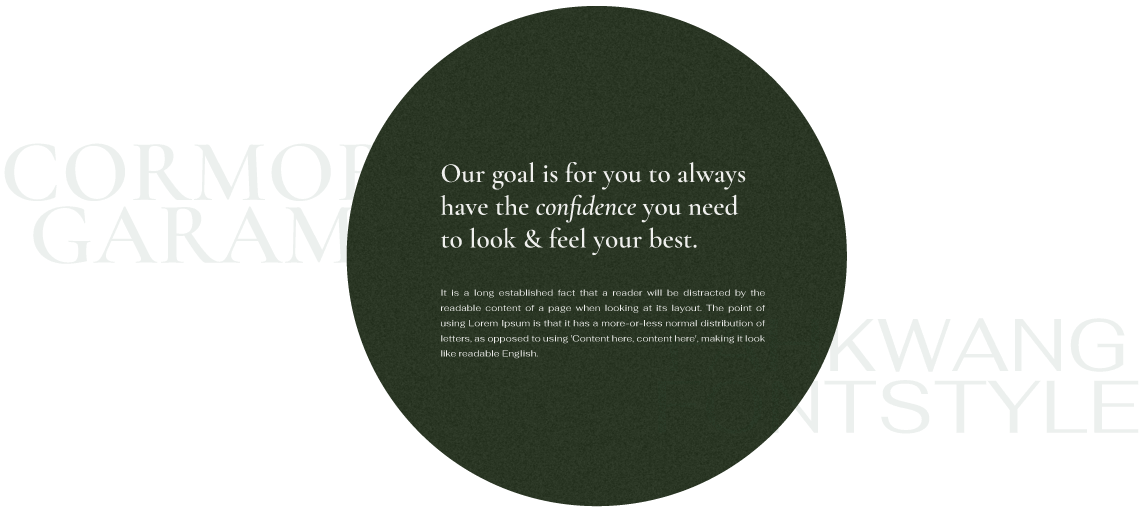 Colour Palette
The primary colours are green and beige. This particular shade of green is used to represent freshness, new growth and rebirth whereas beige colour gives balance of neutrality to the overall brand and emphasizes on the inclusivity that beauty is for everyone.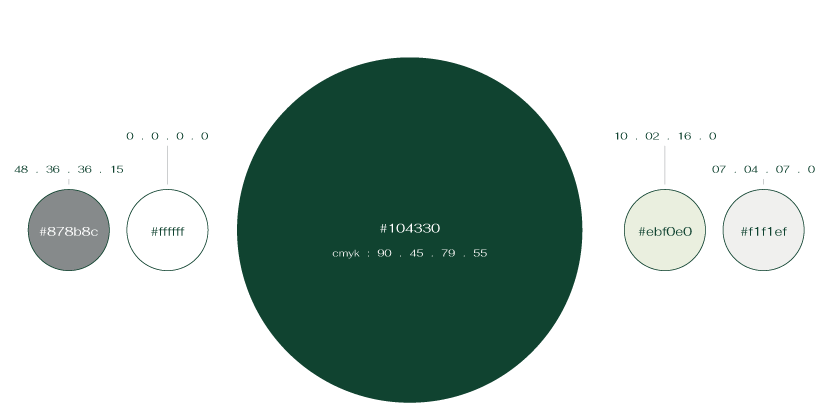 eCommerce
After crafting the brand identity, the team's second mandate was building a website that showcases the meaning and purpose of the brand.
DAY9 and our team came to a mutual agreement that in order to grow their community and establish a strong connection between consumers and DAY9, the brand needed not only a social media awareness but an eCommerce website . Especially in the beauty and lifestyle industry, consumers need more information before trying out the product and an eCommerce website is the fastest way to feed consumers information.
For DAY9, we let social media platforms do what they do best - to speak to the ideal group of consumers and attract them to DAY9's eCommerce website. Meanwhile, we designed the homepage where a user can easily navigate and browse through the products advertised or shown on DAY9's social media platforms. Thanks to a user-friendly eCommerce backend system, the client can conveniently receive all store updates from their designated device.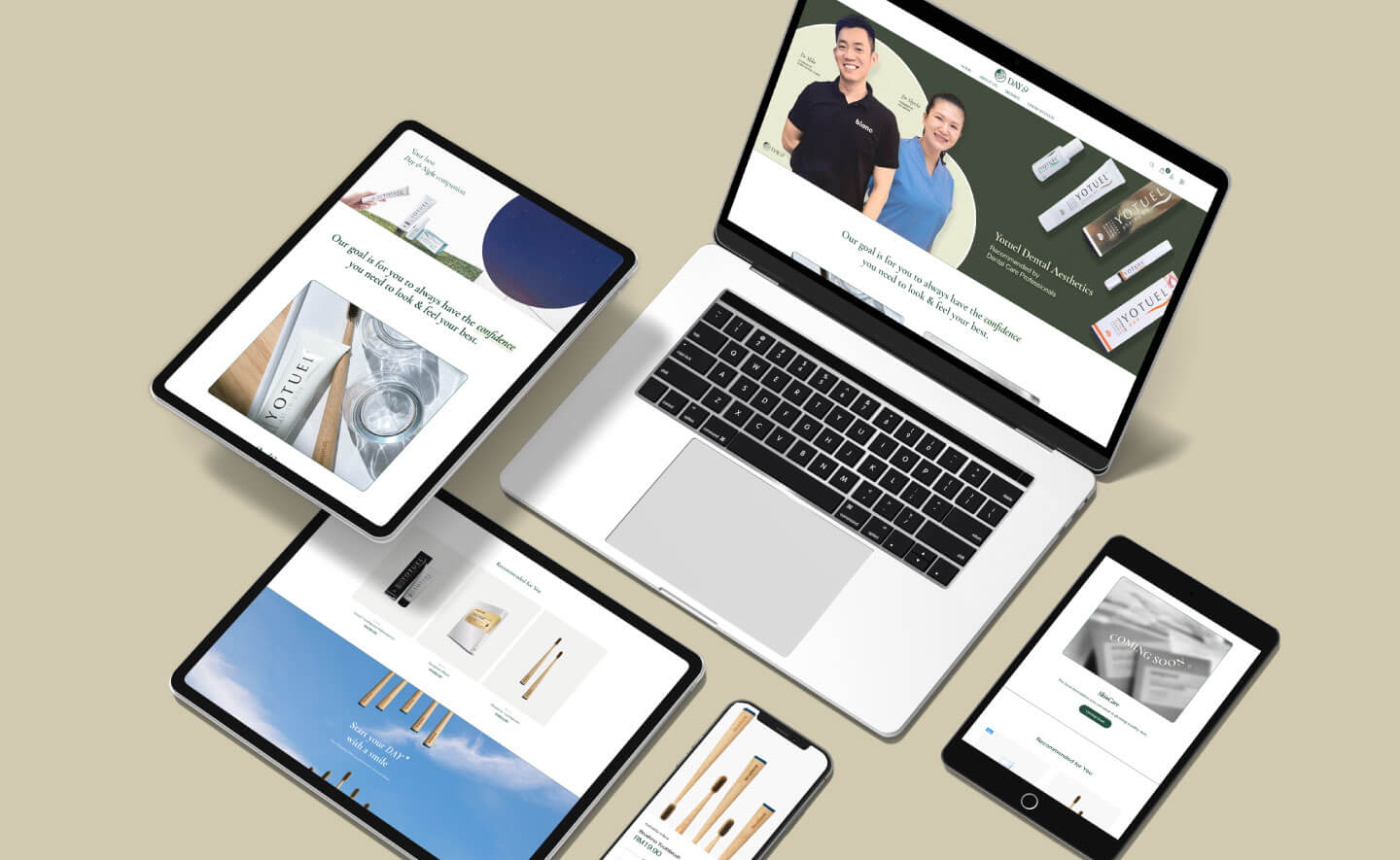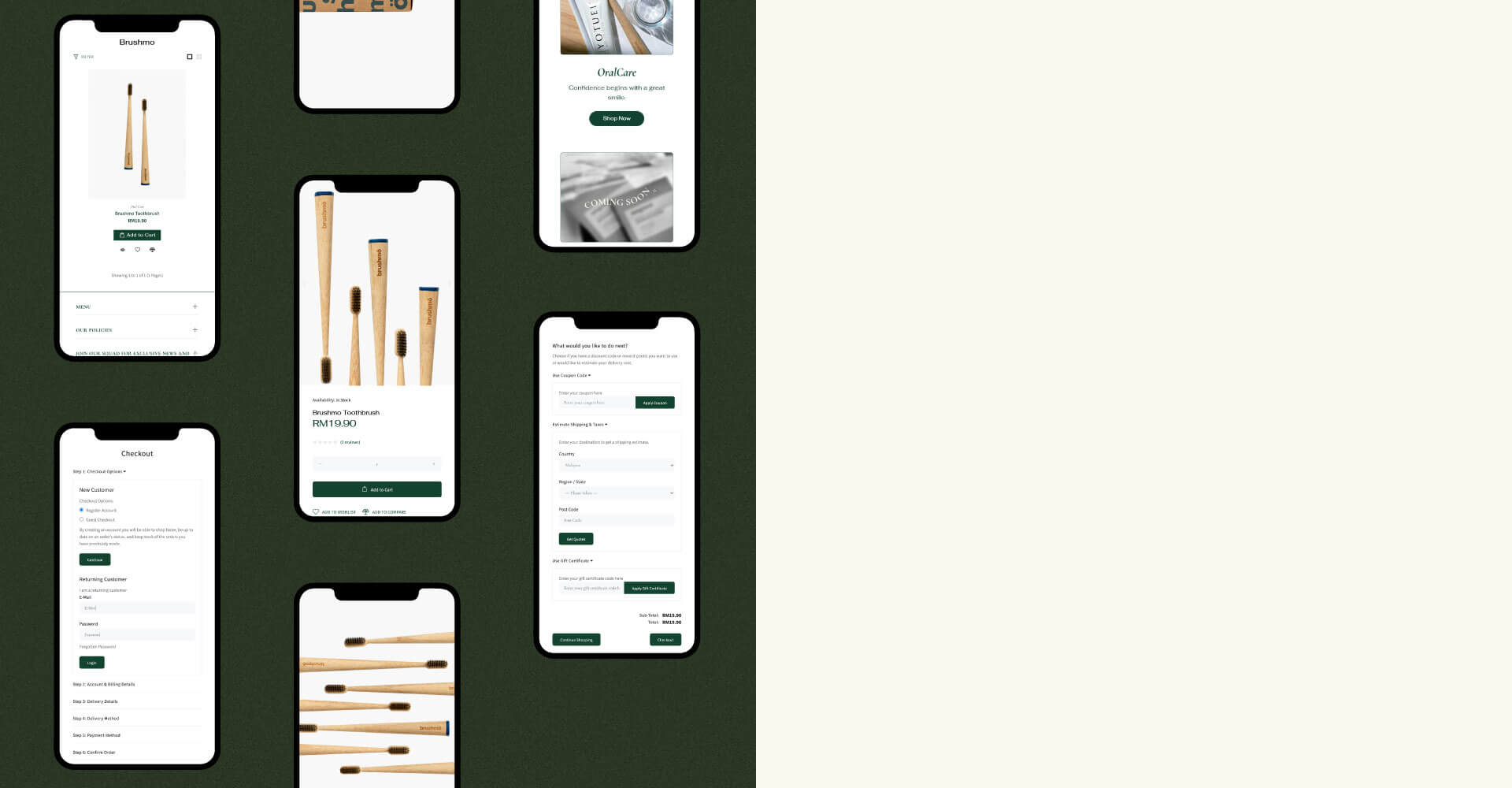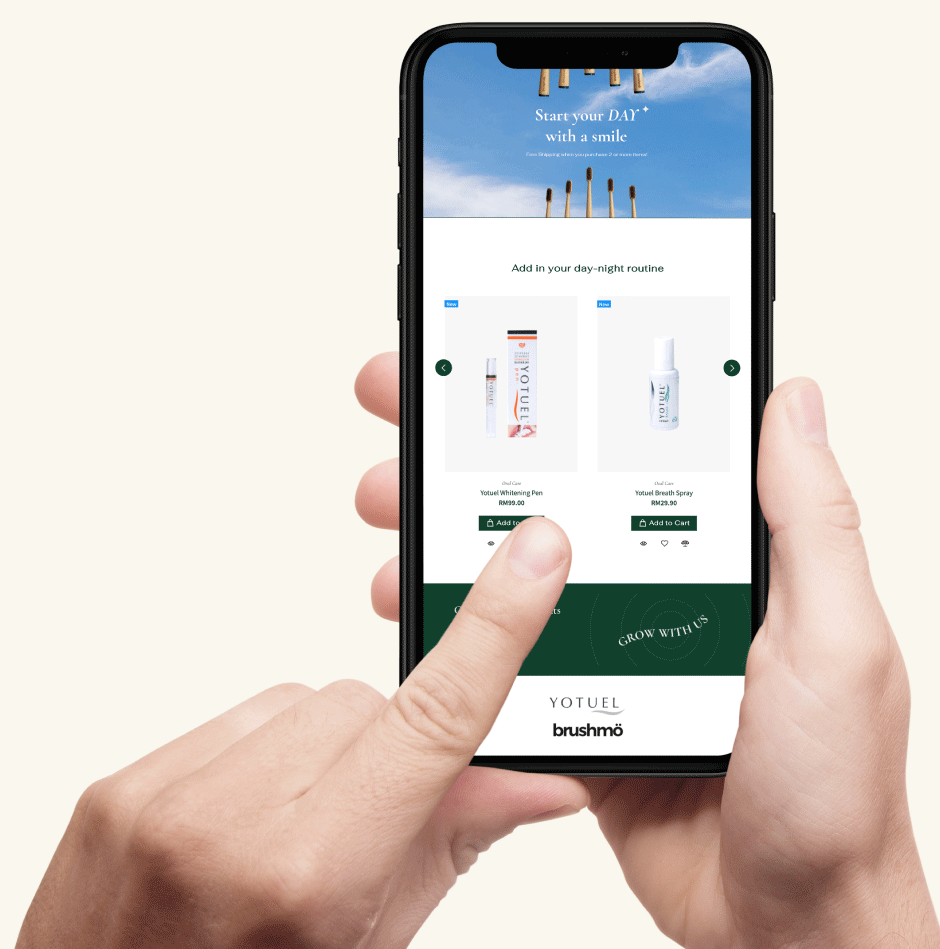 Jumix Creates Your Brand
---
Need a brand name? Need experts help to create a brand for your business?
From branding to website design, we've got you covered.
Get in touch with our team today to get started.