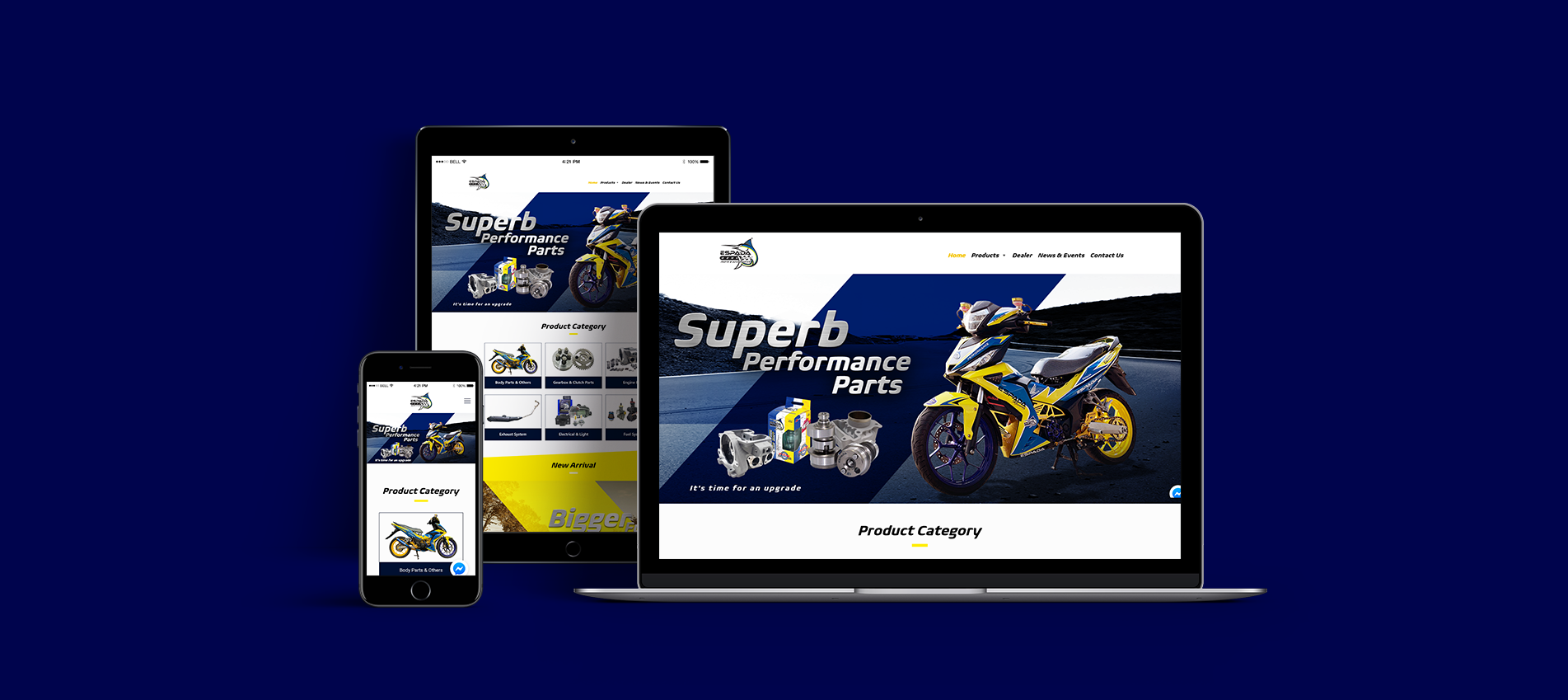 For 11 years, Espada has been offering a wide range of motorcycle body parts with superb performace like gearbox, exhaust system, electrical & light, engine parts and more.
Jumix has helped Espada to build a corporate website.
The new website allows Espada to showcase their hundreds of SKUs to their customers, easing up their process of browsing and buying.
Now, Espada will be able to provide more value to users, a definitive source of information about the company and for interested dealers to find out about it.
Features included:
Coded with HTML5, CSS3 and jQuery
Layout Management
Product Catalog
Concept Development
Responsive Design