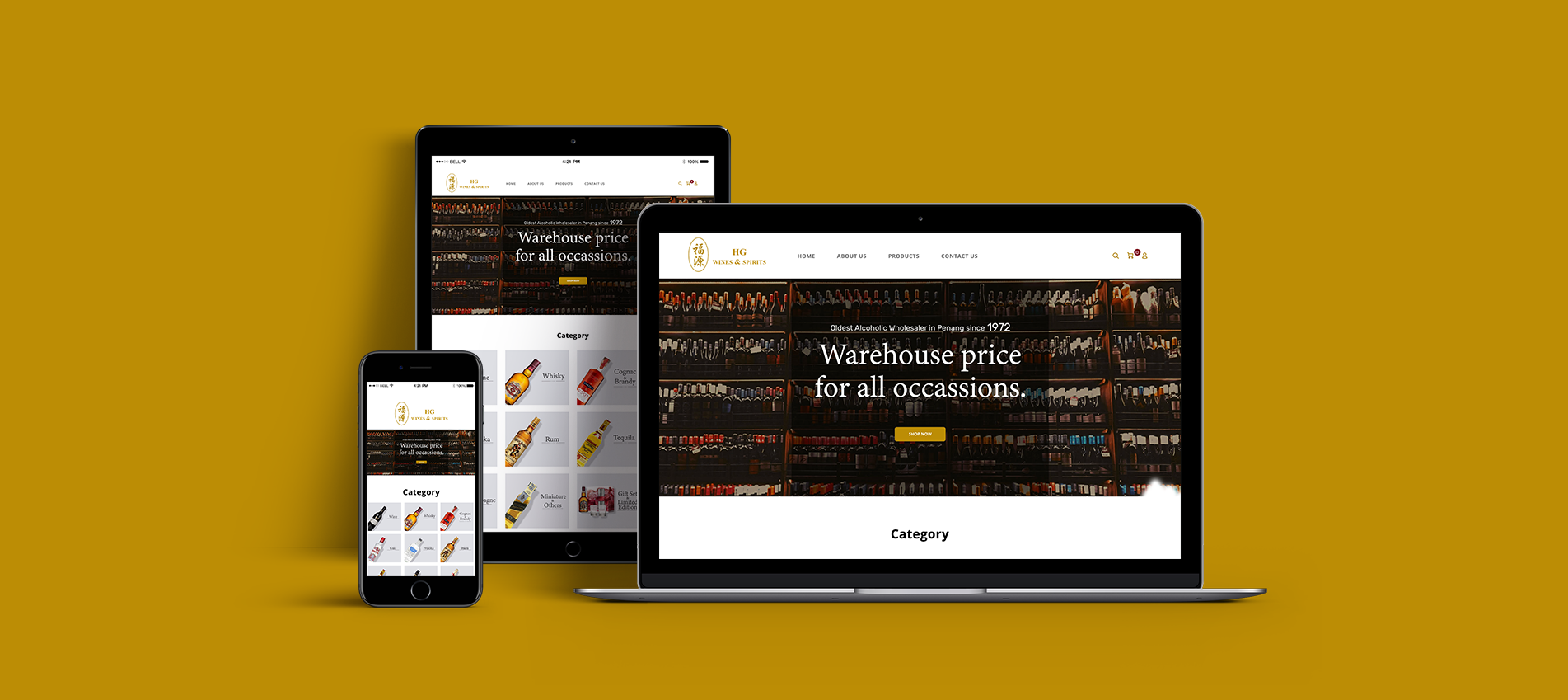 With technological advancement today, it only gets better. You can now purchase alcohol digitally!
Hock Guan Wines & Spirits offers a wide range of spirits and wines for retail, wholesale customers, and consumers.
Hock Guan Wines & Spirits intended to expand their business, to reach more customers online, so Jumix assisted them to build an online store where customers can now purchase genuine and safe alcohol any day at any time. Please also make sure you're at least 21 before you purchase!
Features included:
Coded with HTML5, CSS3 and jQuery
Concept Development
Logo Design
Graphic Design
eCommerce Development
Responsive Design