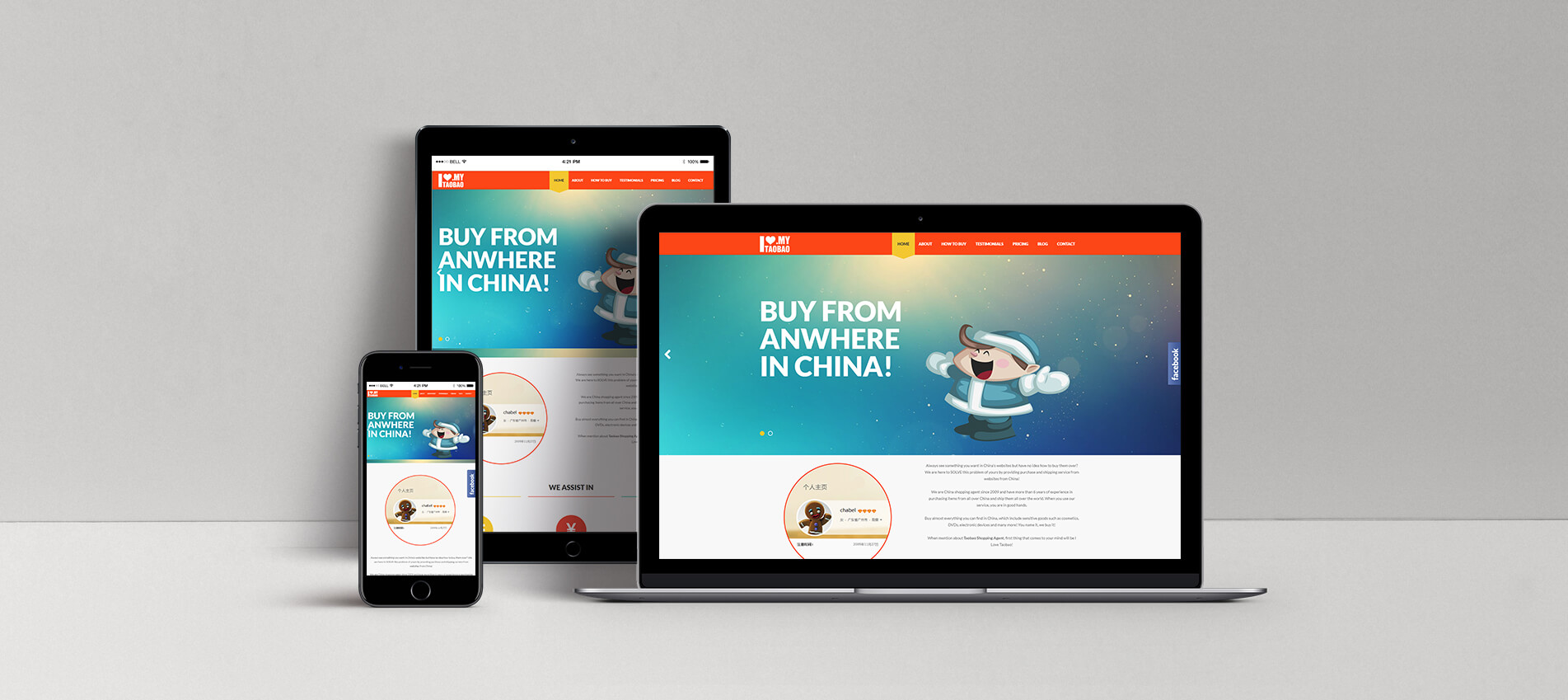 If you ever think of buying something from Taobao.com or any other china websites and has no idea how to buy from there, I Love Taobao is the one site that you should visit.
They offer the best rate in town for ordering, forwarding and paying for Taobao and China websites service.
Best of all, they never charge any extra handling/service fee and no complicated calculations!
At last, you can stop hunting around for the "best rate" and "easiest solution" for buying from Taobao!
So, what is Jumix Design's role in this project?
Content Management System
We built a content management system for them, so they can update their rate from time to time. This also allows the admin to easily add new image slider, change content and update latest news and blog.
Responsive Design
People now surf web through their mobile phones and tablets, so one of the requirement from I Love Taobao is to have an optimized website to display on these devices, so we make the design responsive.
One-Page Website
The website is designed in a way that all content are display in only 1 page, so visitors just need to scroll down to read more, instead of clicking a few page to get the information they want.
Lightning Fast Browsing Speed
The owner of I Love Taobao wants the website to load as fast as possible as they don't want visitors to leave the website due to slow page loading. They opted for Jumix Website Speed Booster package to accelerate the page loading speed. As a result, we achieved a score of 90/100 at Google PageSpeed Insight.
Visit http://ilovetaobao.my today to buy items and ship them over by I Love Taobao.
Contact us if you would like to start a website similar to this.
Features included:
Content Management System
Responsive Design
One-Page Website
Lightning Fast Browsing Speed