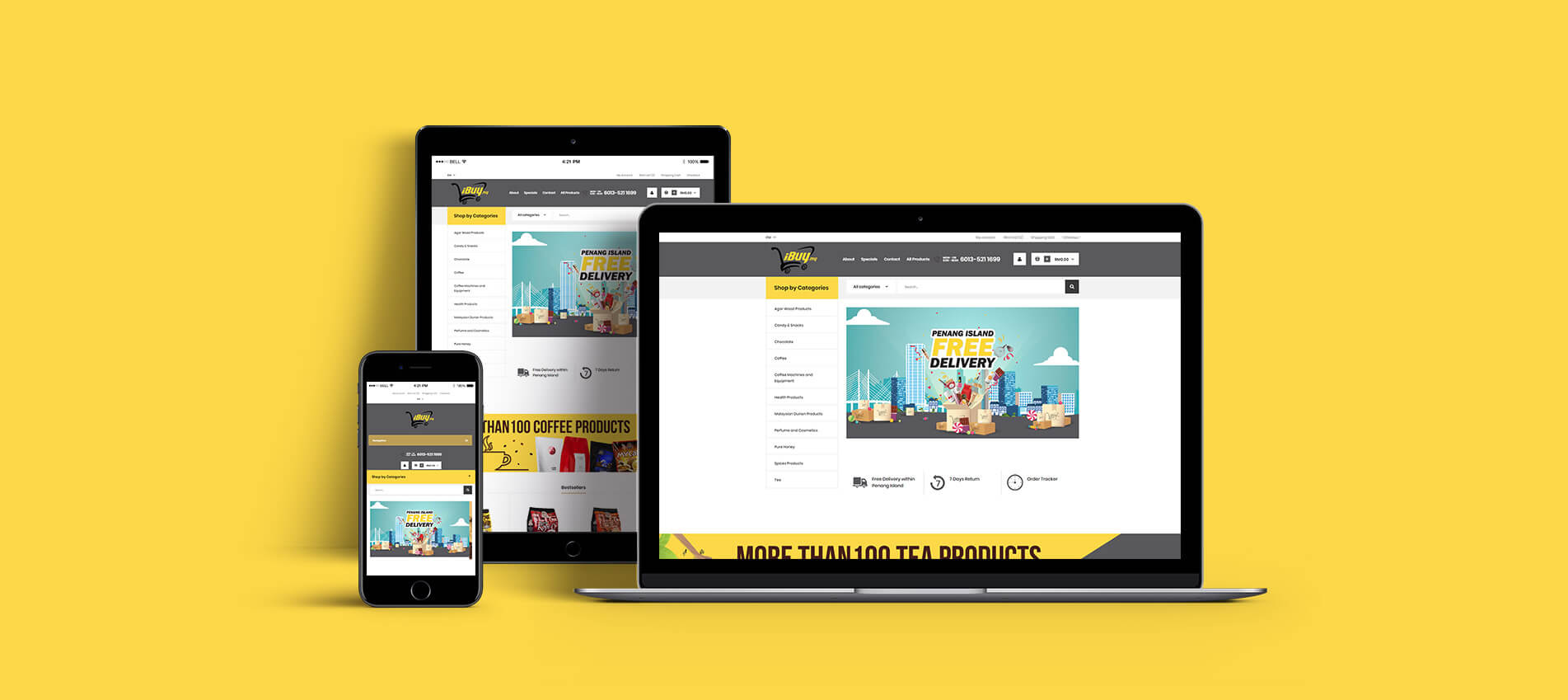 iBuy is an eCommerce website focuses on selling daily necessities online for consumers' convenience. You can find your favorite coffees, snacks, tea, honey and many more products there.
iBuy offers a variety of top quality products as they have strict process and audit system to ensure the genuinely of the products.
Consumers will also experience a convenient web navigation and user-friendly purchase system while browsing on the website. Given that we have developed a smooth mobile responsive user interface, customers can enjoy purchasing their favorite products just a touch away from their mobile phones.
Features included:
Coded with HTML5, CSS3 and jQuery
eCommerce development
eCommerce training
SQL Accounting Sync
Custom Shipping Options
Currency Auto Detection
Responsive Design