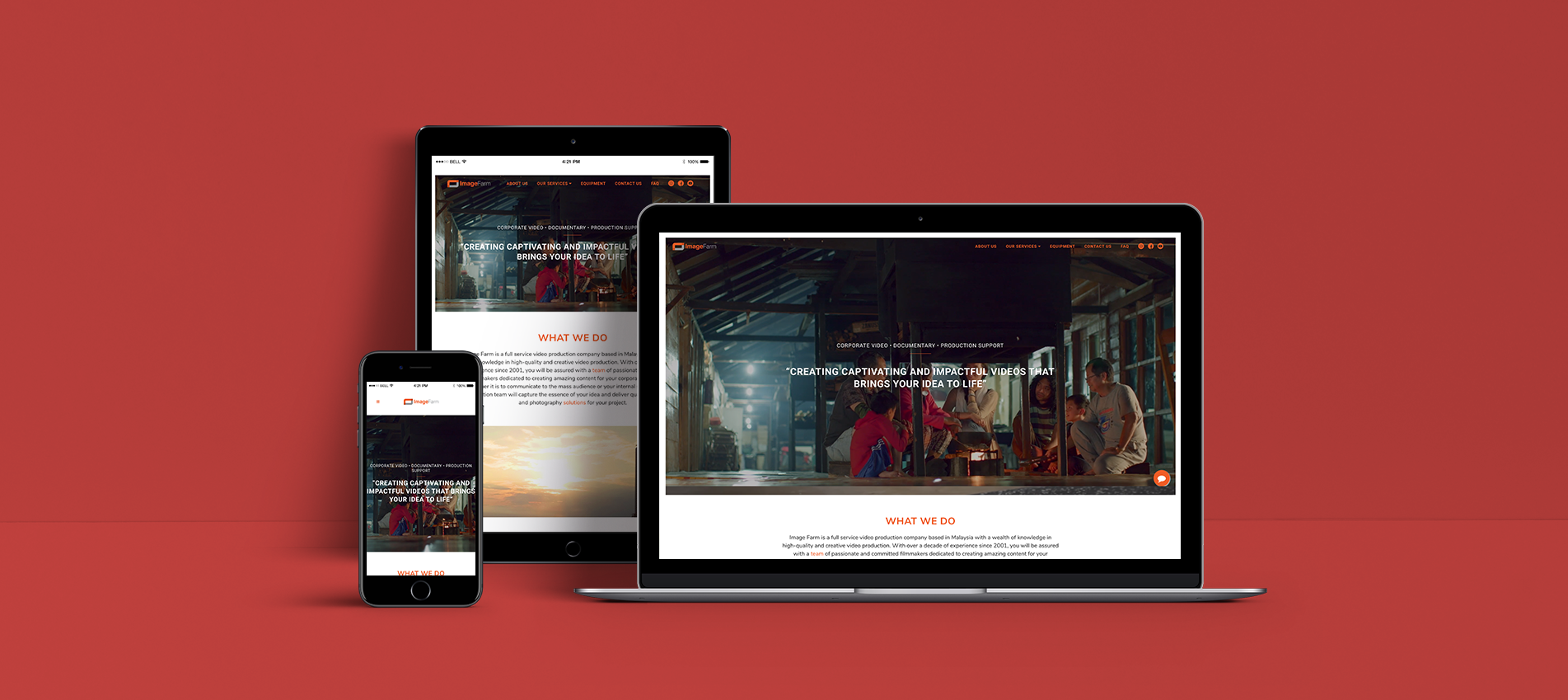 From conceptualizing videos through to post-production, Image Farm specializes in corporate videos, communication videos and documentary filmmaking.
They have offered video marketing services for numerous companies to stand out in their strategic marketing and advertising campaign.
To be able to successfully showcase Image Farm's beautiful artwork, Jumix has helped Image Farm to design their website, allowing the business to grow and create new opportunities for sales and revenues.
Features included:
Coded with HTML5, CSS3 and jQuery
Layout Management
Concept Development
Responsive Design