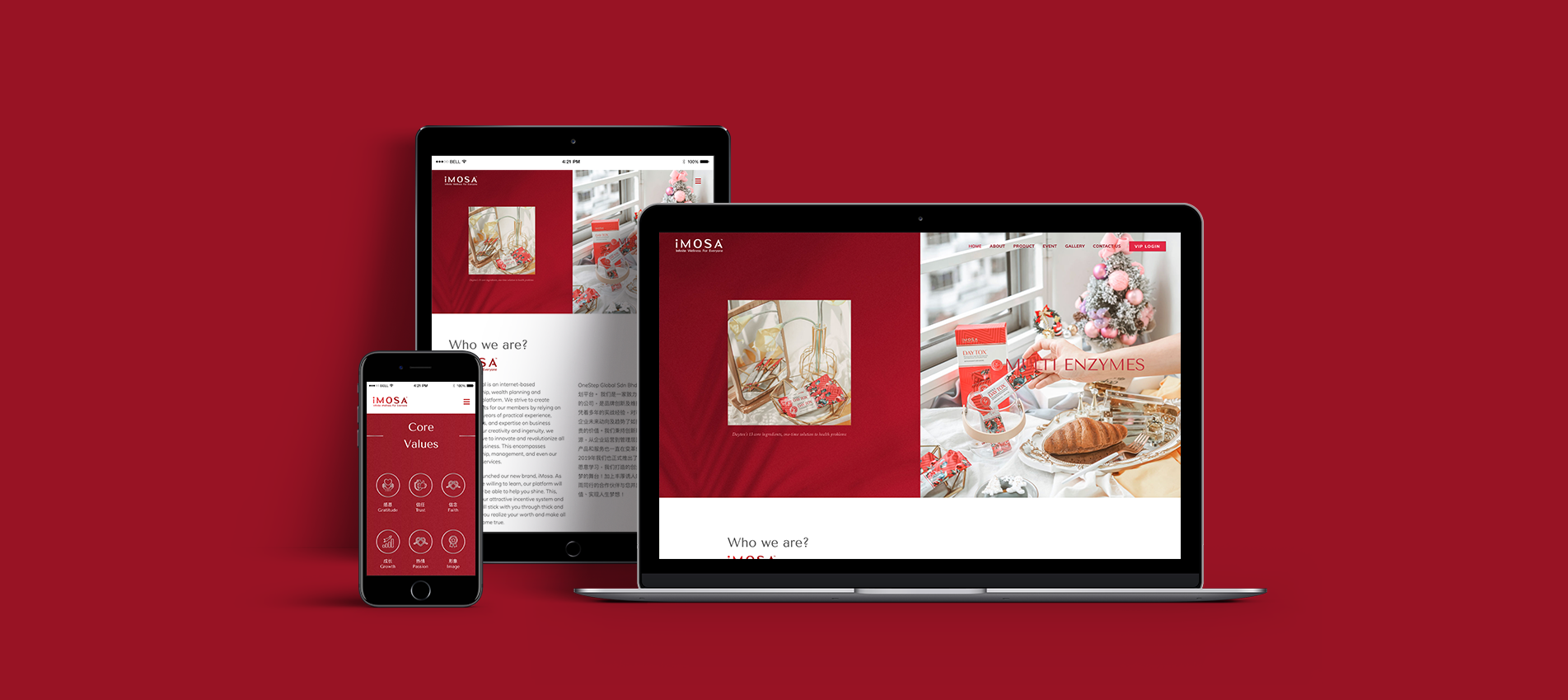 iMOSA was launched in the interest of helping people and changing lives.
iMOSA's core product, The Daytox was invented to decompose toxic toxins, accelerate the discharge of body waste, eliminate long-term accumulation of various toxins in the body to achieve the promotion of cell regeneration, repair damaged cells, strengthen one's wellbeing.
With Jumix's help on building their website, iMOSA is able to expand their business and share their knowledge to more people, creating a brand that helps people pursue a healthy lifestyle and create new opportunities for themselves.
Features included:
Coded with HTML5, CSS3 and jQuery
Layout Management
Concept Development
Responsive Design