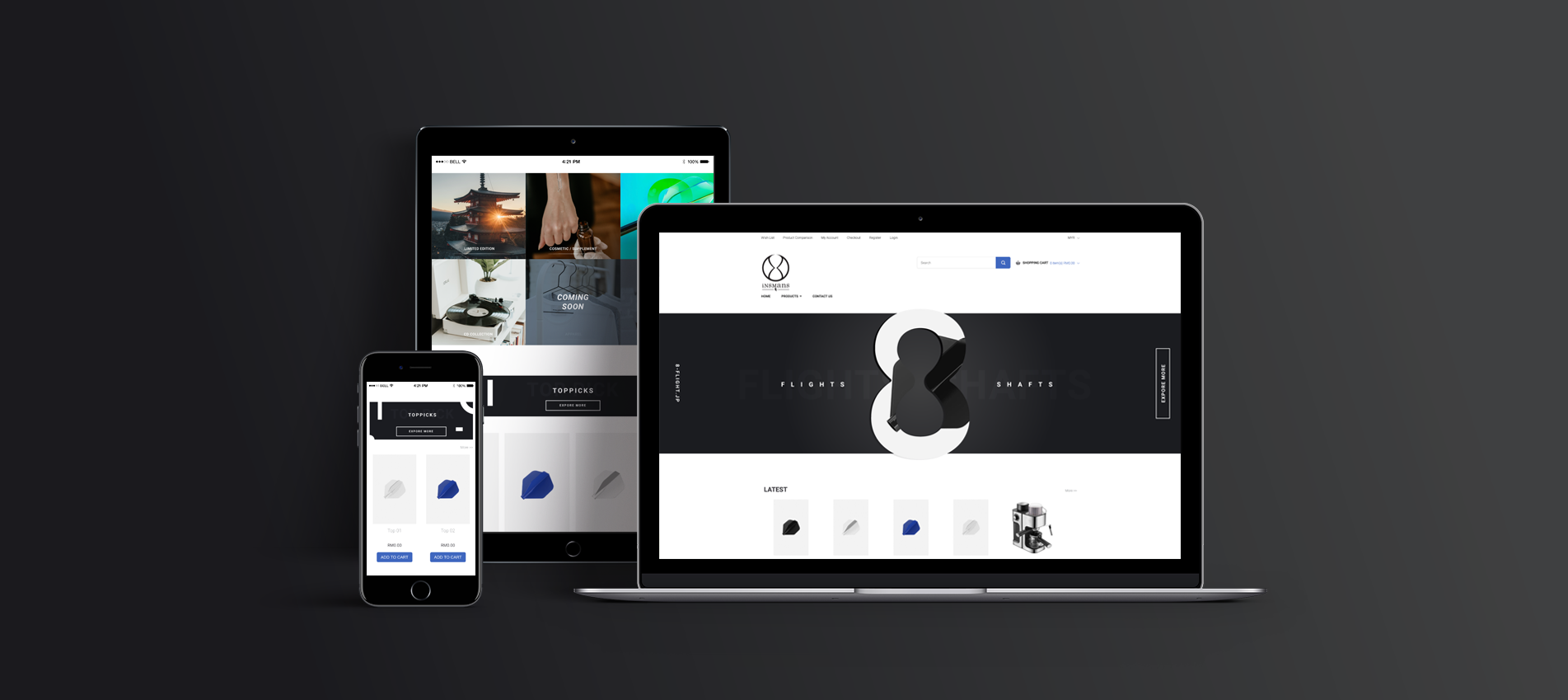 Darts, anyone?
Insmans specialized in crafting quality darts. Not only that, they also supply cosmetic, supplement, apparel and limited edition merchandises. Quite a range of products don't you think?
That's not all for Insmans. They are planning to bring in collectibles in the future. So, stay tune to their website if you want to get some really unique stuffs to add to your collections.
Insmans online store is created with Jumix's creative design service, bringing in not only aesthetic but also functionality.
Features included:
Coded with HTML5, CSS3 and jQuery
eCommerce development
Graphics Design
Concept Development
Responsive Design