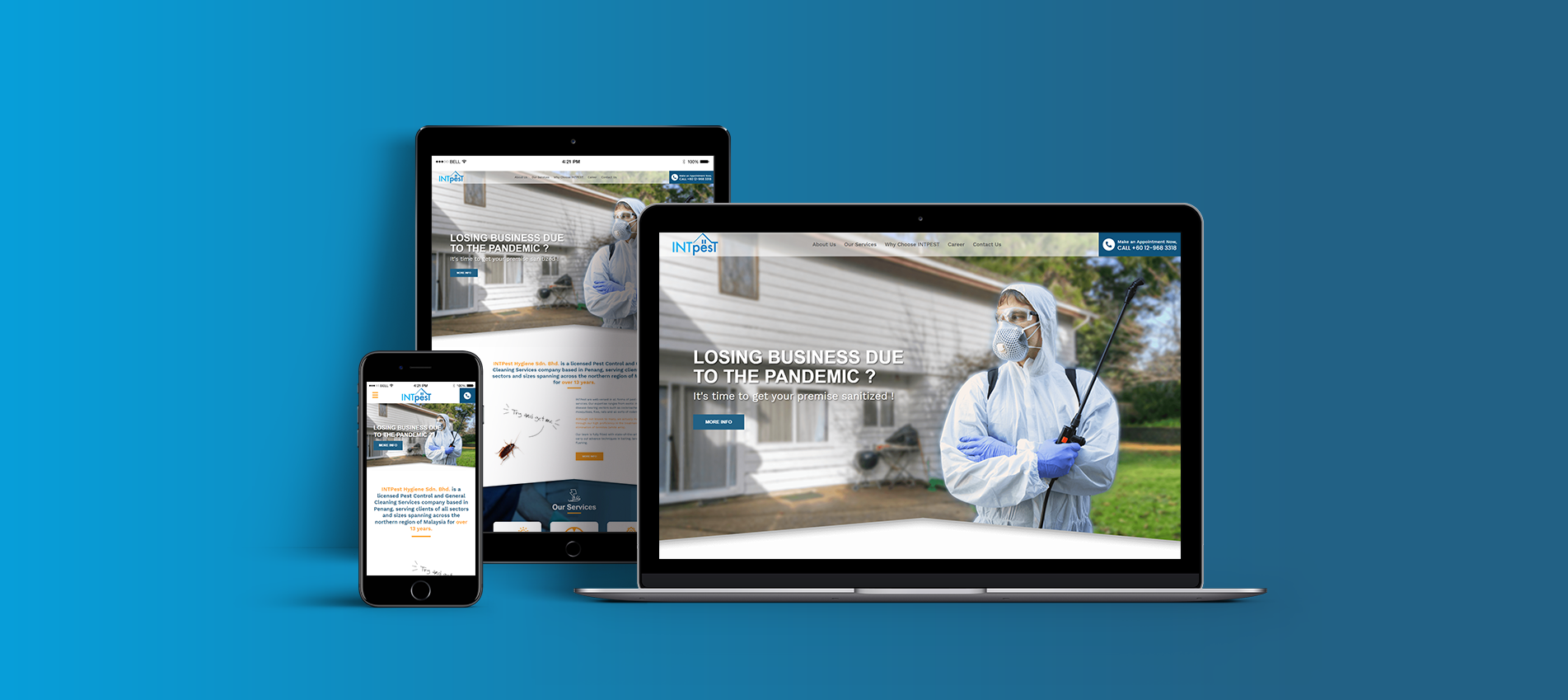 INTPest is a licensed pest control and professional cleaning service company based in Penang, serving clients of all sectors and sizes span across the northern region of Malaysia for over 13 years.

INTPest needed a website that can speak for them. Thus, our team built a responsive website to represent INTPest with a strong impression of their professionalism and expertise by using images their clients can relate to.

So if you have just heard someone screaming over a flying cockroach lately, you know who to look for.

Features included:
Coded with HTML5, CSS3 and jQuery
Concept Development
Graphic Design
Responsive Design