Client Introduction
---
About Juiko
Juiko is a well established company selling imported premium fruits in the offline market for the past 7 years. They wished to promote their product as an act of gratitude, gift and care. All their orders are well inspected, packed and delivered to meet their customers expectations and satisfaction.
Juiko sees an opportunity to explore and expand their business into the online market. As-a-result, they approached us to advise of a new business marketing strategy which included creating a new branding image and an ecommerce website.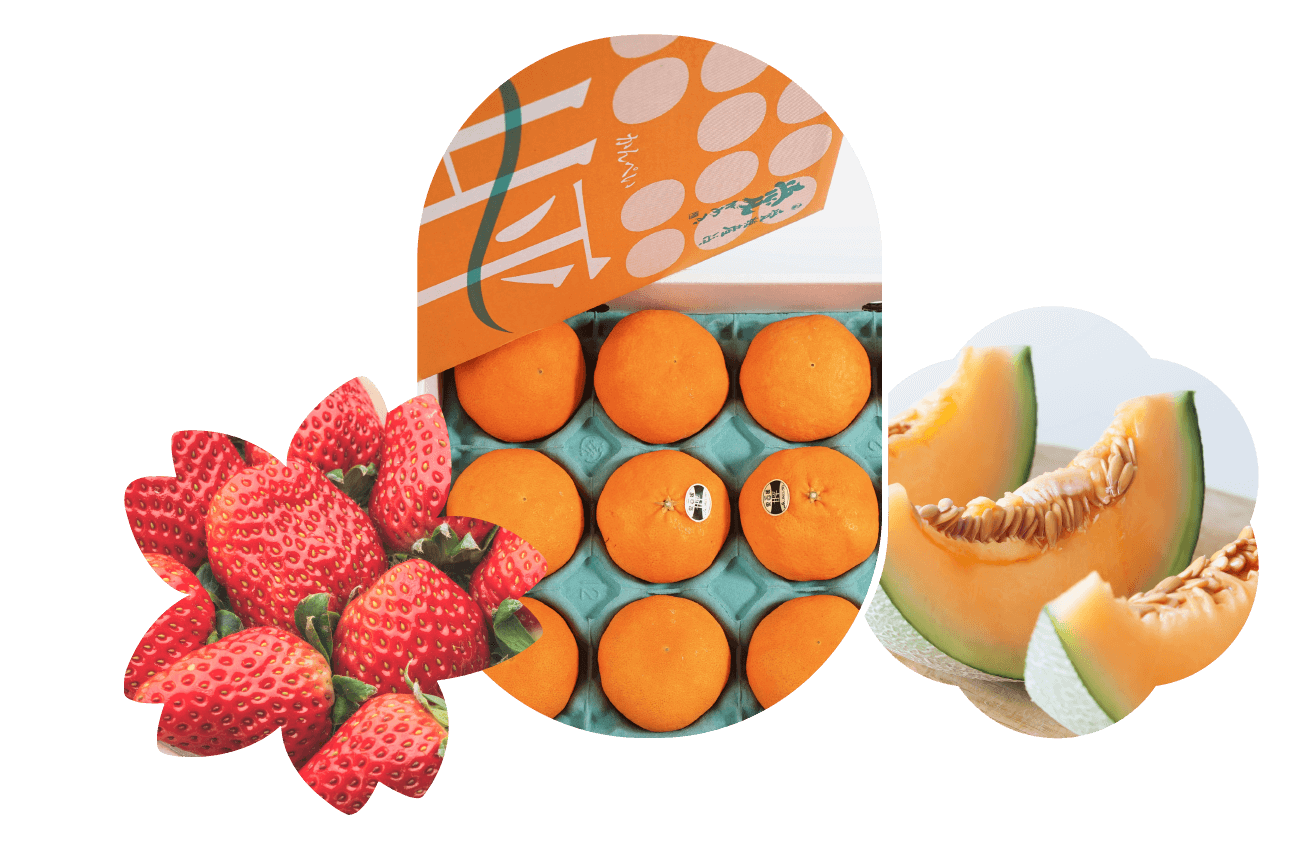 WHAT WE DO
Brand Name
Juiko's brand name was created from scratch. After understanding their business vision and nature, our team advises the brand name to keep it simple, meaningful and accessible.
The name 'Juiko' is inspired from a hokkien dialect word which also means fruits. The idea of using hokkien dialect translated was to create a local friendly brand's identity that enables for their customers to relate and communicate.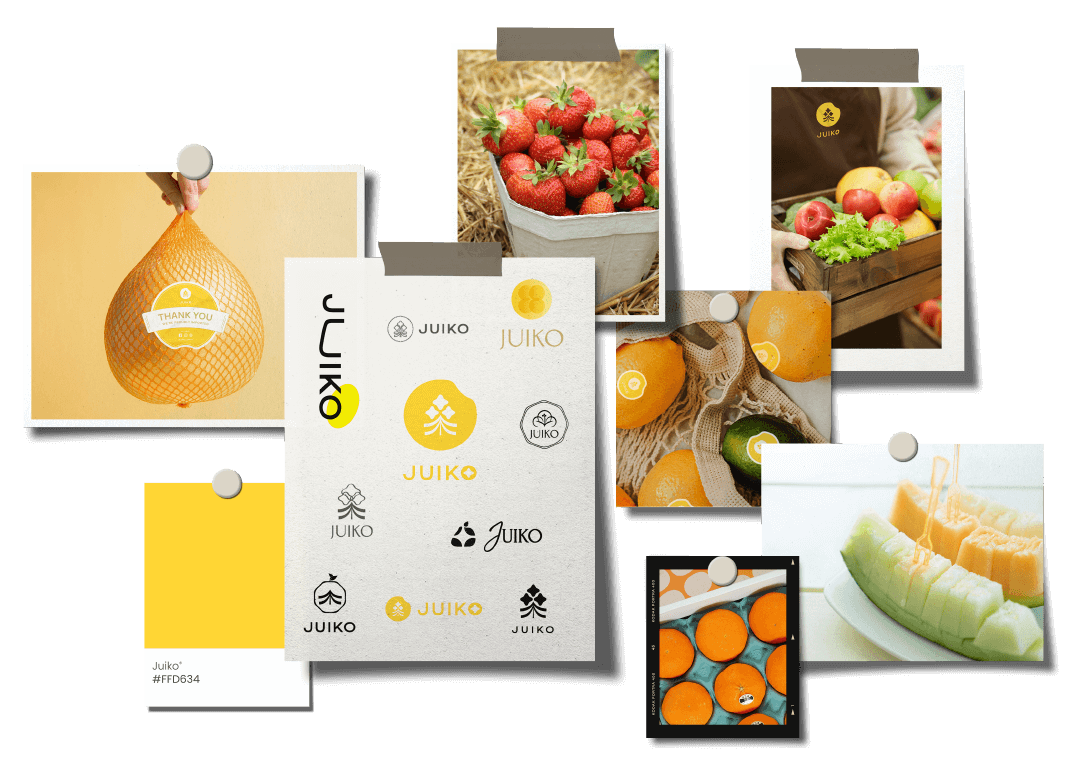 Logo and Placement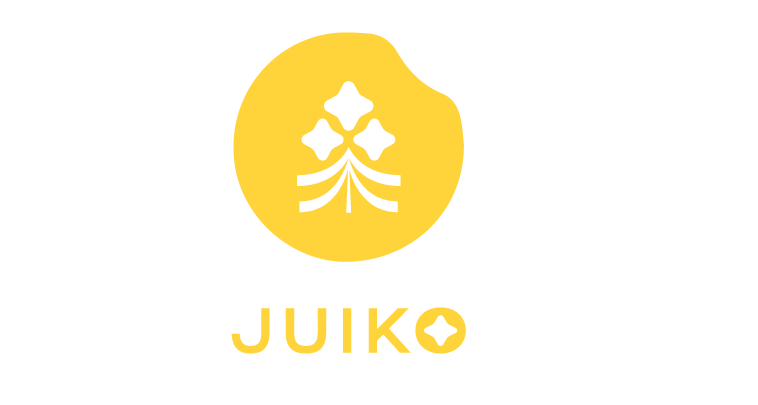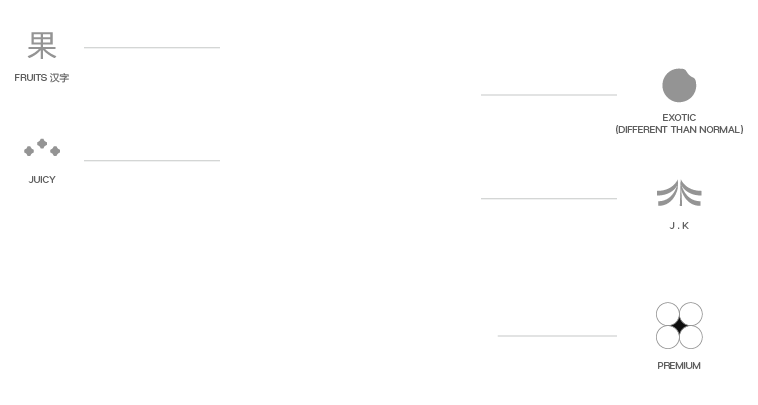 Juiko's primary logo mark is a custom unique shape made from the mixture of familiar elements of the brand's products - exotic fruits.
The shape of the brand mark logo is inspired from a chinese word character, '果' which means fruit. The top part of the logo was designed to represent drops of juice that reminds you of that fragrant and refreshing taste you can find while eating fruits. Following with the initials J and K on the bottom of the logo to add significance.
The brand's icon symbolises the animated version of gold coin and it is a detailed greeting to all Juiko patrons with an abundance of wealth. In overall, the logo gives a clear visual to speak for their brand's image.
Typography
Manrope is the primary font for Juiko. It is a humanist sans-serif typeface. The font was designed considering modern visual aesthetics, open forms and a neutral, yet friendly appearance.
The simplicity and readability of the font works great on print materials and digital displays. It helps to identify Juiko as establishing a calm, friendly and modern aesthetic brand voice.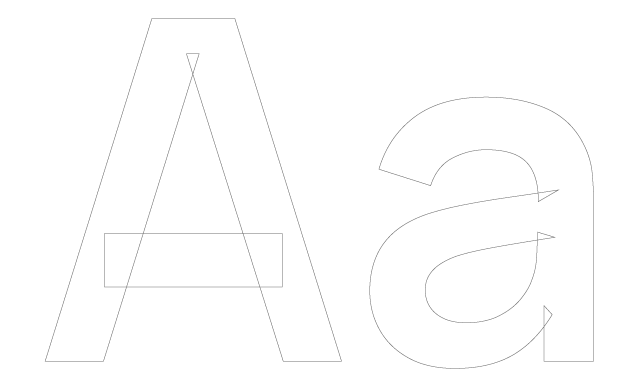 Manrope
Primary Font
FONT FAMILY
MANROPE LIGHT
MANROPE REGULAR
MANROPE MEDIUM
MANROPE SEMIBOLD
MANROPE BOLD
MANROPE EXTRABOLD
Font Hierarchy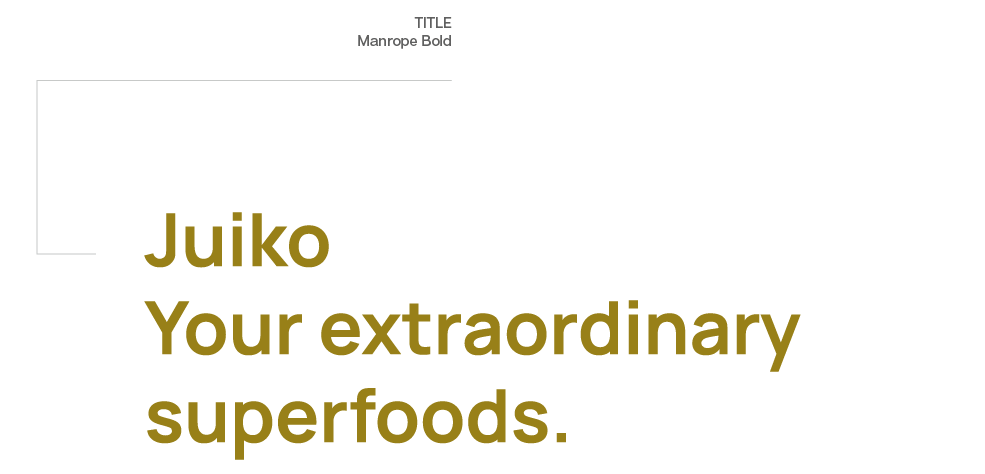 Colour Palette
The primary colors of Juiko are constructed by yellow and white. Yellow captures our attention easily more than any other colour. It contains happiness, freshness and positive features, visually guiding people to feel the sweetness and taste of the fruits.
The colour of white will speak for safety and simplicity whereas Grey is neutral and calm which gives equilibrium to the overall of the brand identity.
Primary Colour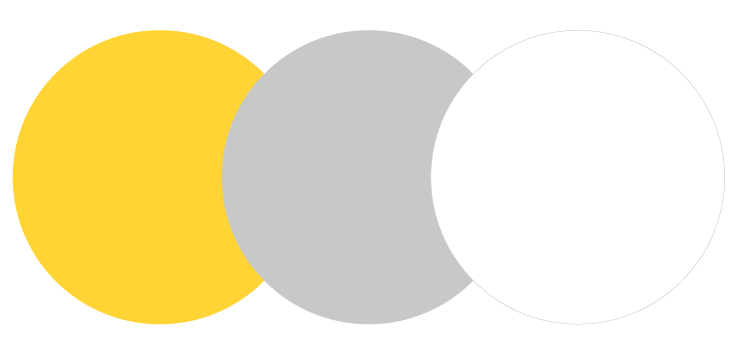 Secondary Colour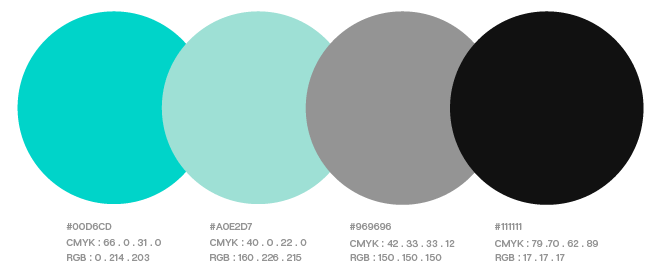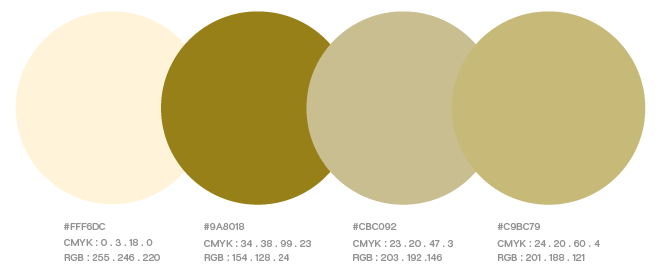 Application
Down to earth, simple and clean approach on Juiko's product application. This can create a local friendly brand's identity that enables Juiko's customer to feel relate.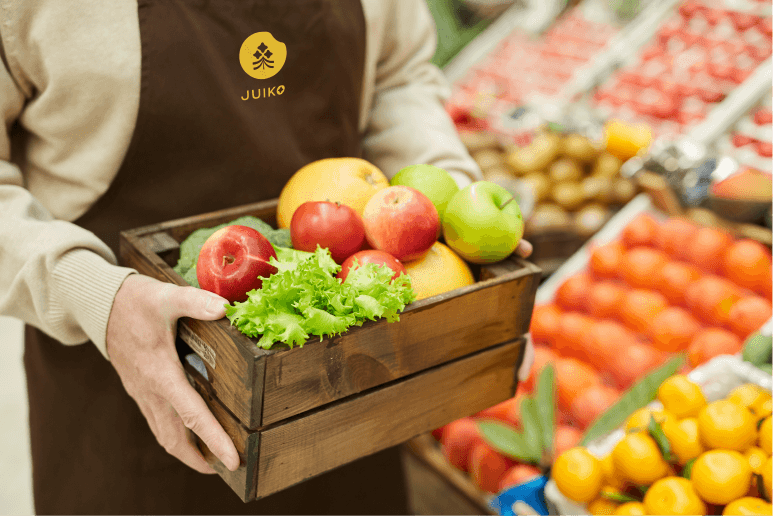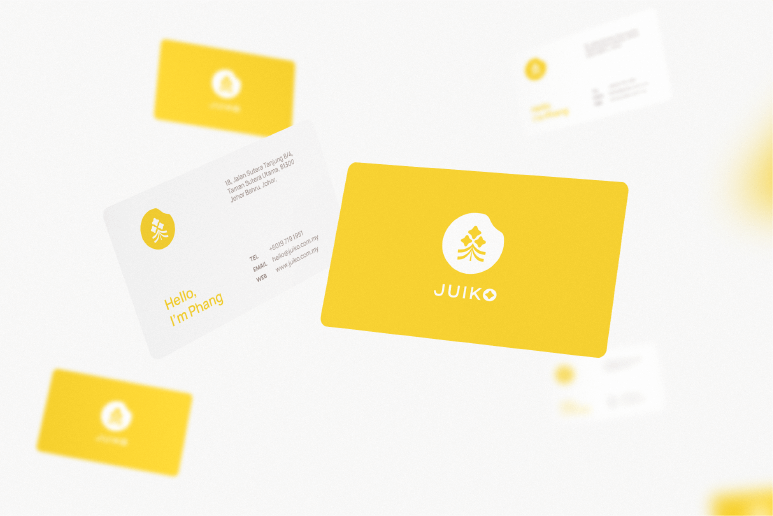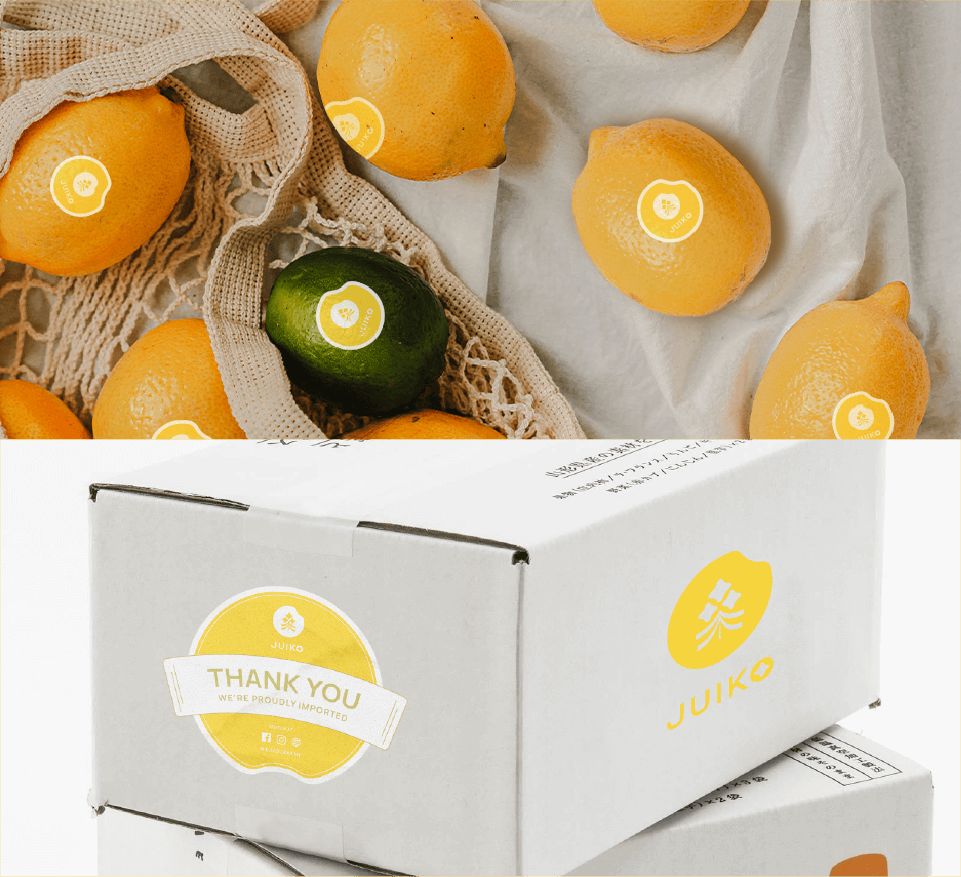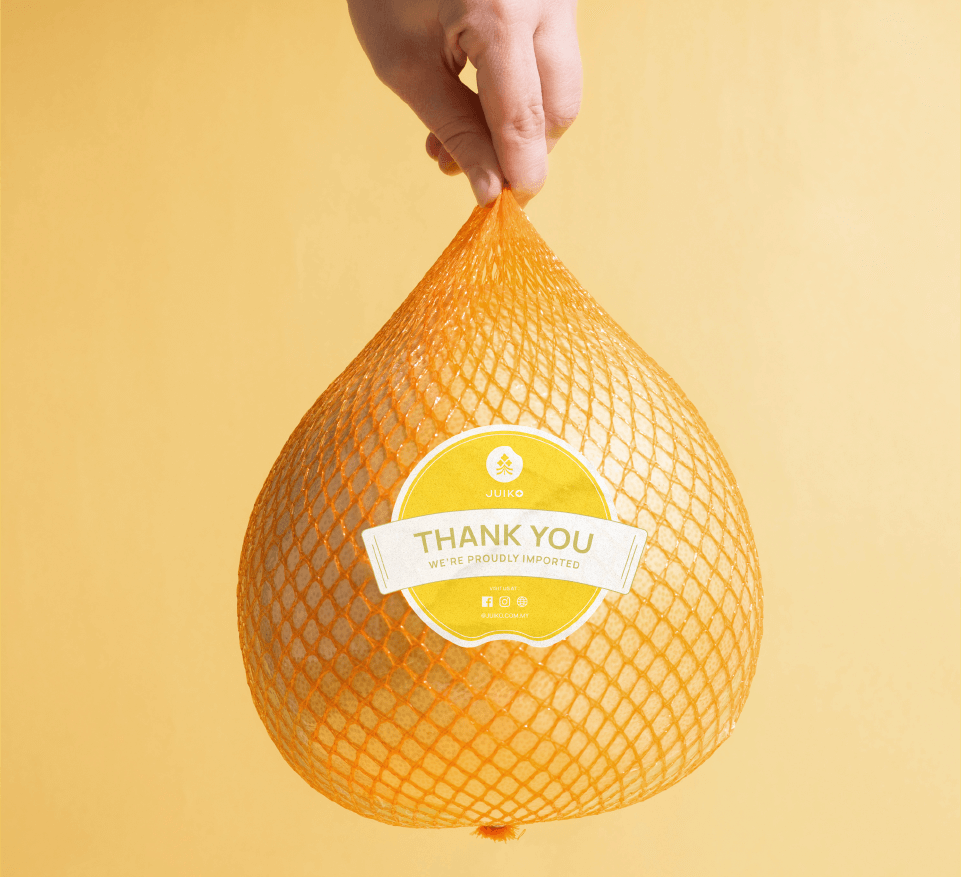 eCommerce
With their well and strong established business, Juiko requested an eCommerce store to expand their business after selling their products in offline markets for the past 7 years.
By investing in eCommerce websites, it enables Juiko to collect their customer behaviour insights and understand their shopping habits by implementing our marketing tools in the website. From there, it allows Juiko to get further information into what their customers are interested in and at which stages of a marketing funnel they get stuck so our team can do precise marketing strategy to help in their revenue.
Social media is an essential piece in one of the business marketing strategies. We created social platforms to enable Juiko to connect with their customers, increase brand awareness and boost leads and sales by driving traffic to their website.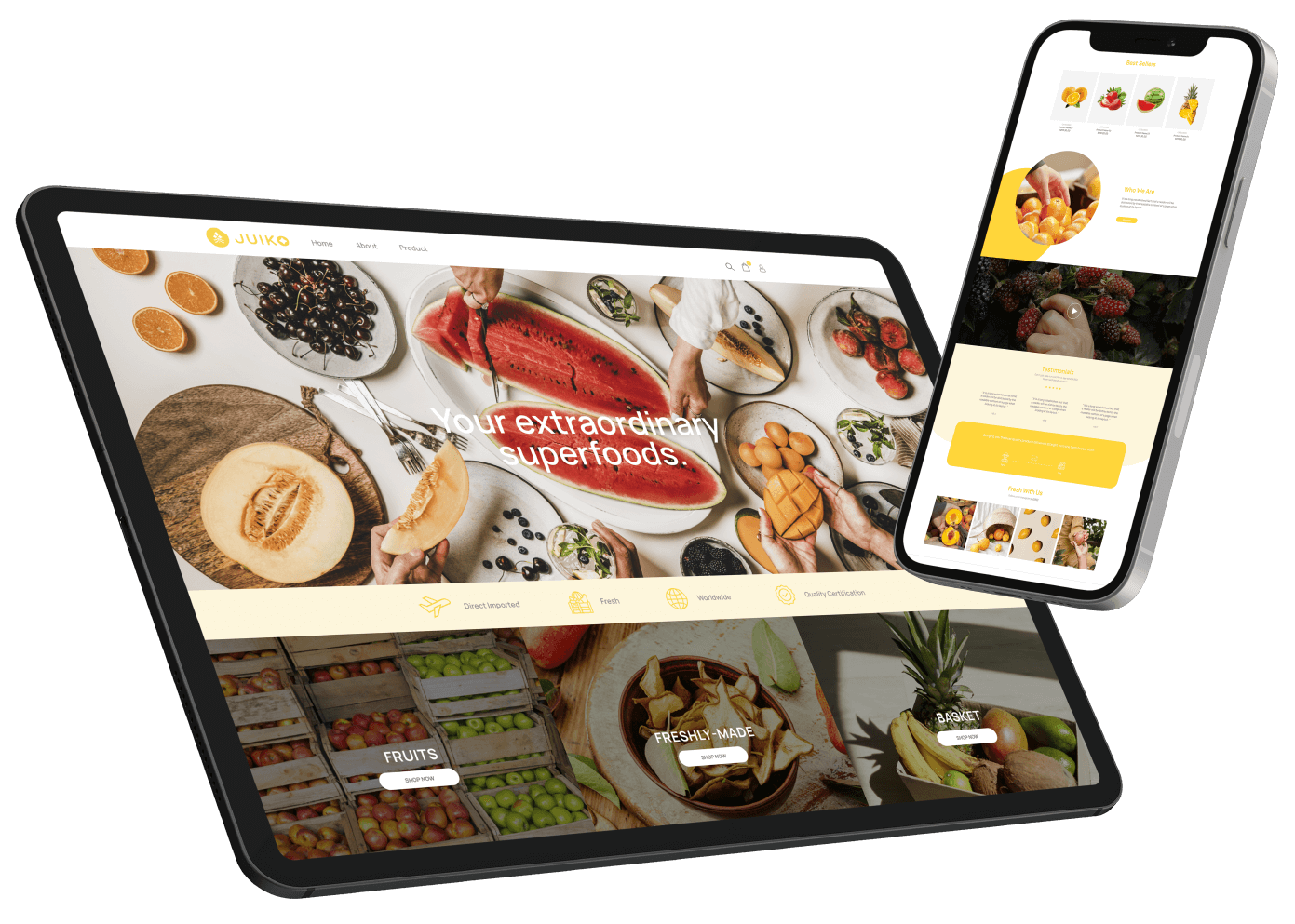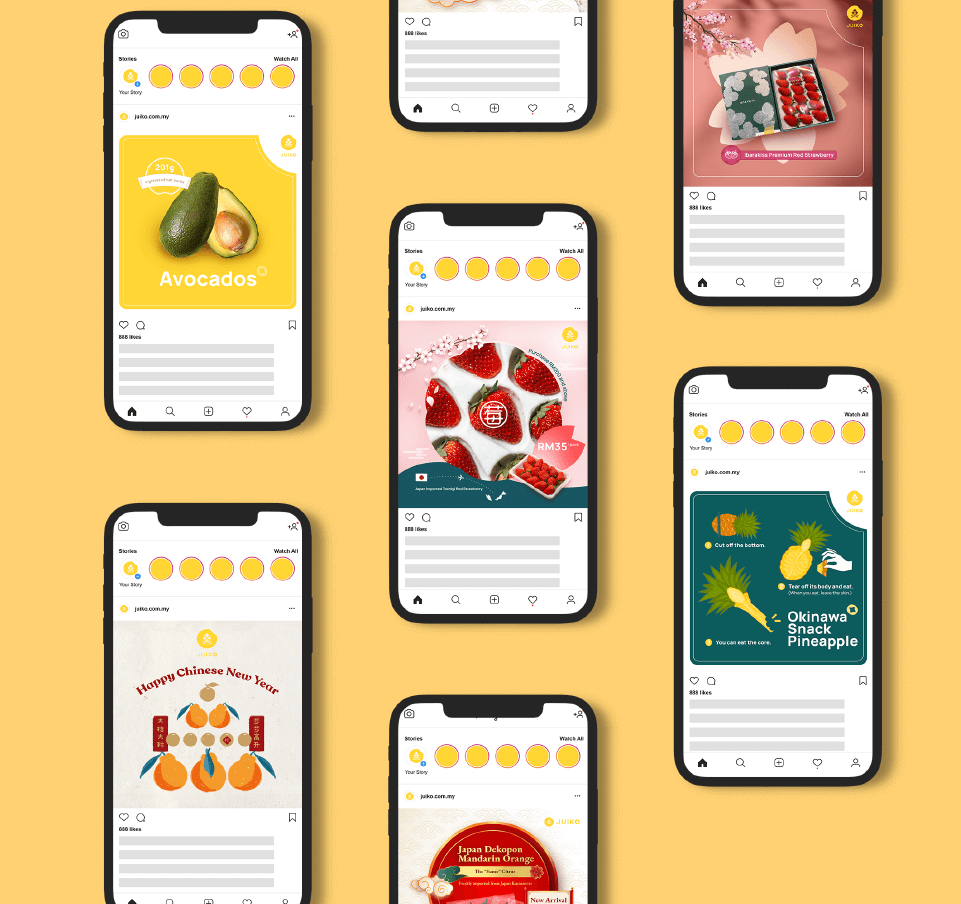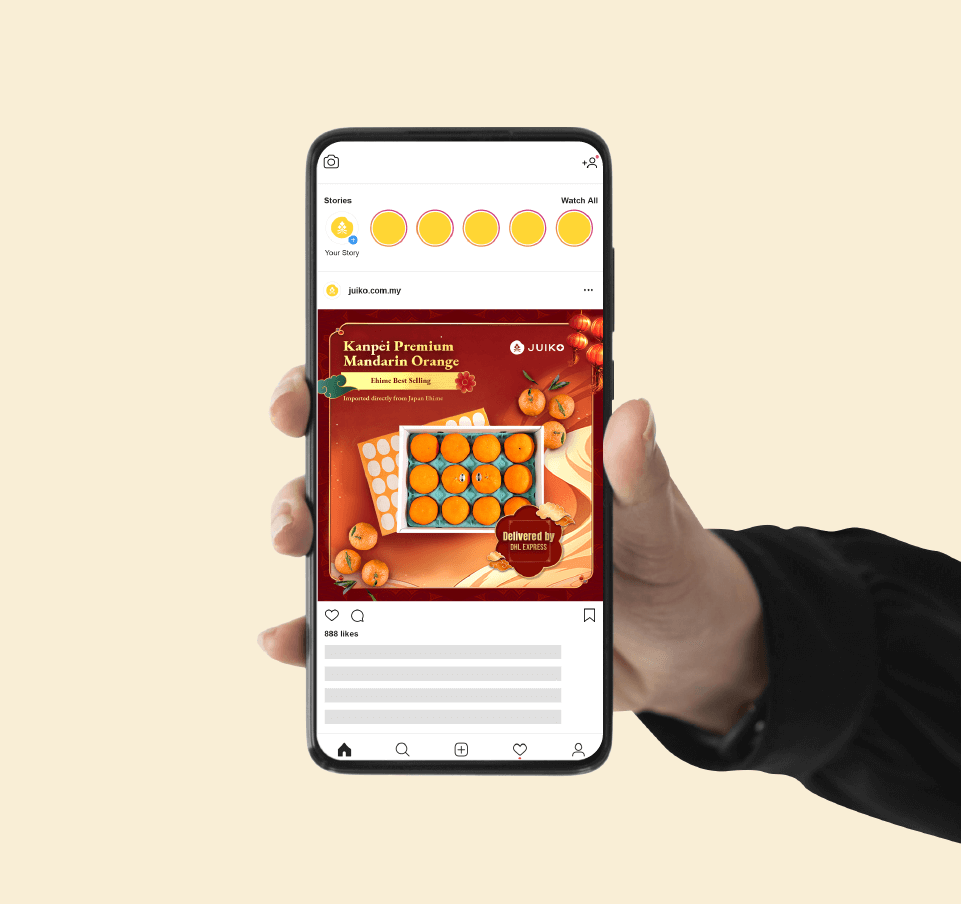 Jumix Creates Your Brand
---
Need a brand name? Need experts help to create a brand for your business?
From branding to website design, we've got you covered.
Get in touch with our team today to get started.