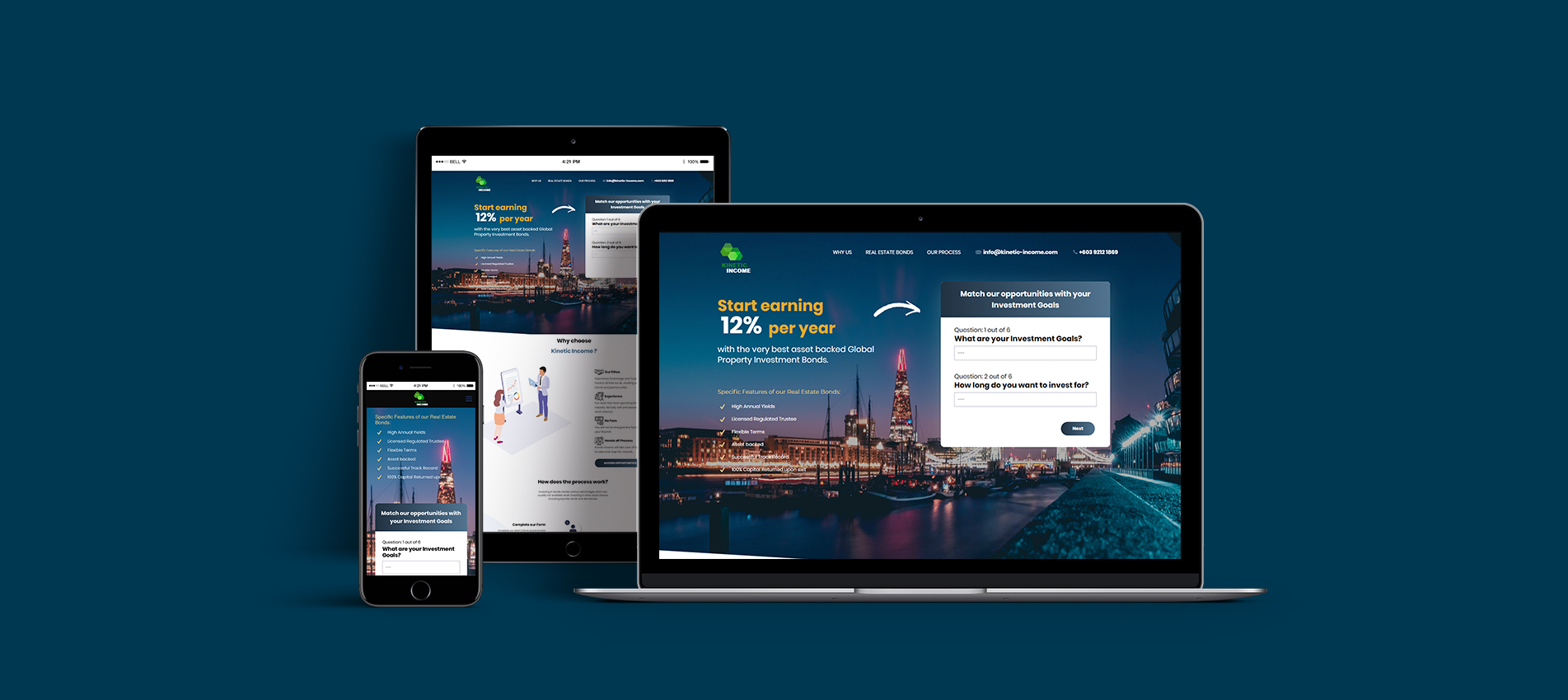 When it come to investing, you'd always want to choose a reliable company or agency to go with.
You need to make sure your money is in the right hands. As putting your money in the wrong hands, is as good as throwing it away.
Kinetic Income focuses on growing client's portfolio via Bonds, which is very different from a traditional stock or shares investment.
Why and how you ask? That you'll have to leave the questions to the expert – Kinetic Income themselves!
Jumix's role here is to build a landing page for them, to capture leads who are interested in investing in bonds, or not aware of bonds investment but are pretty much interested in getting more money via investment.
We've to keep everything simple by reducing the number of steps and pages a visitor has to go through. 
The outcome is a one-pager with all the important information been clearly laid out, with the Lead Form very well pronounced on the page.
The outcome? Well why not see for yourself?
Features included:
Coded with HTML5, CSS3 and jQuery
Graphics Design
Concept Development
Custom Lead Form
Responsive Design