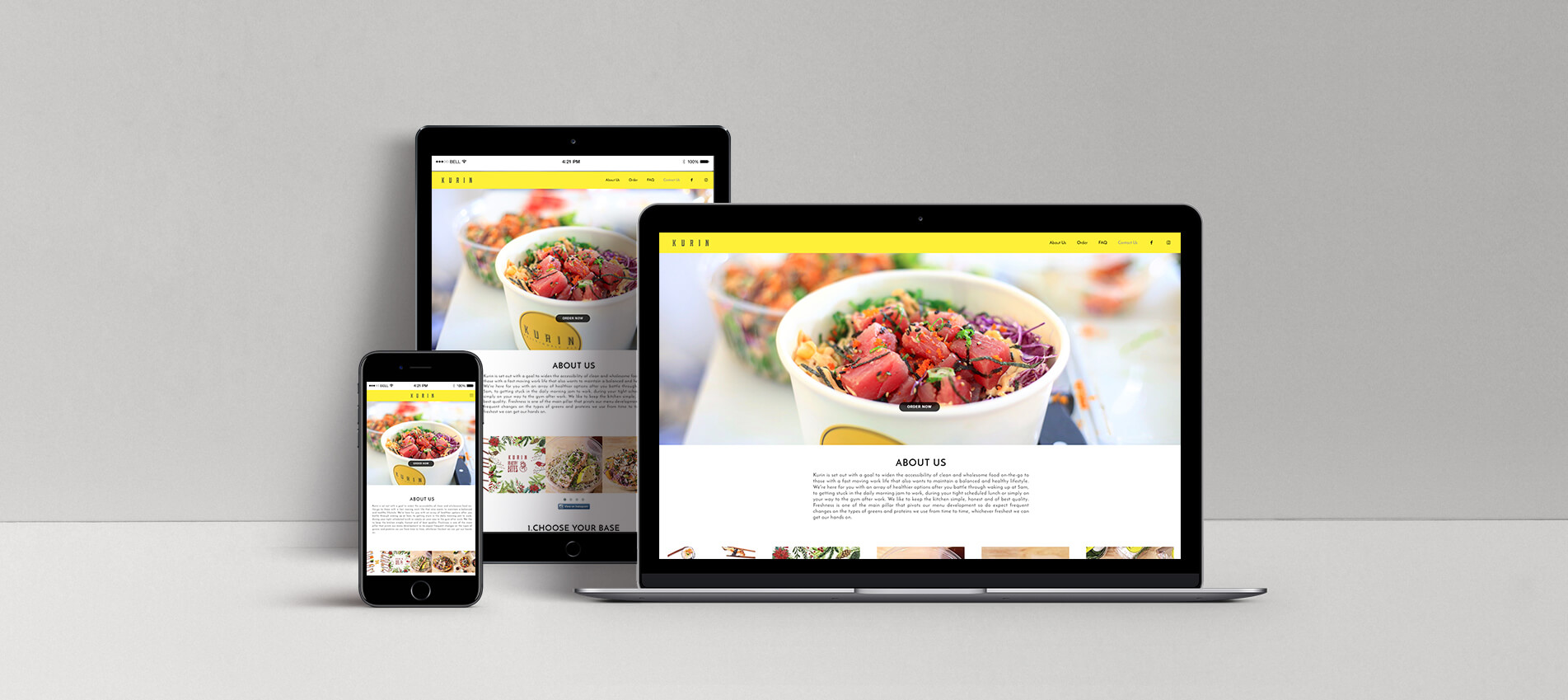 We tend to have busy schedule, but some of us would still like to enjoy healthy food despite our tightly packed schedule.
This is where Kurin comes in! Kurin delivers deliciously healthy food right to your doorstep!
Now you can maintain a balanced and healthy lifestyle on the go! You can order online from their online store.
Features included:
Coded with HTML5, CSS3 and jQuery
Sliding Banner
Responsive Design
eCommerce integration
Google Map
Contact Form