Langkawi Online
Your one stop tour guide in Langkawi. Best tour packages with great tour arrangements.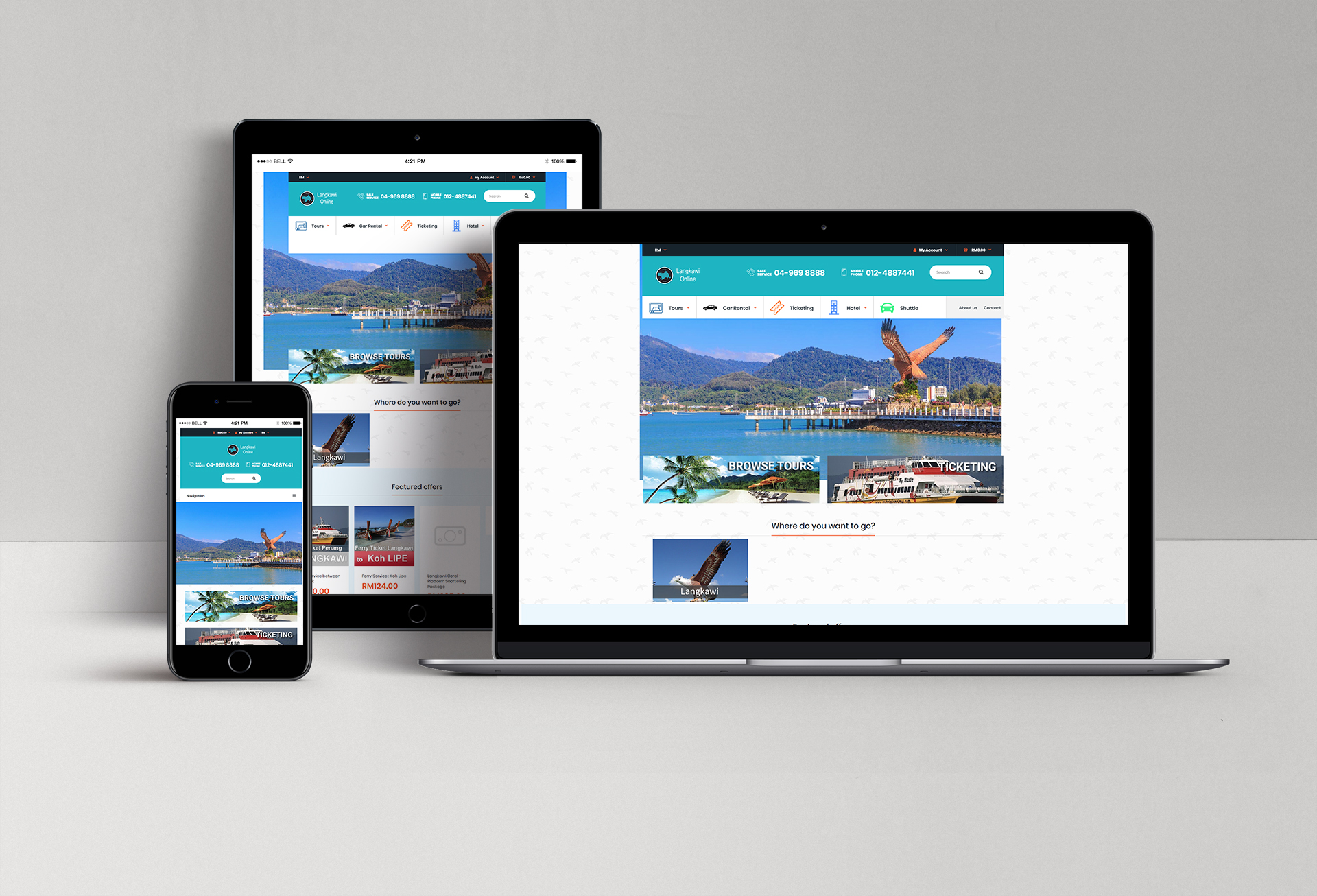 Langkawi-Online.net is an eCommerce website proudly developed by us to offer everyone in the world the best tour packages in the beautiful island of Langkawi.
From tour packages, car rental to ferry ticketing, they've got you covered! So if you are planning to visit Langkawi any time soon, book a ticket from there now!
Features included:
Coded with HTML5, CSS3 and jQuery
eCommerce development
eCommerce training
Graphic design
Responsive Design
Custom Payment Method
SSL Certificate integration