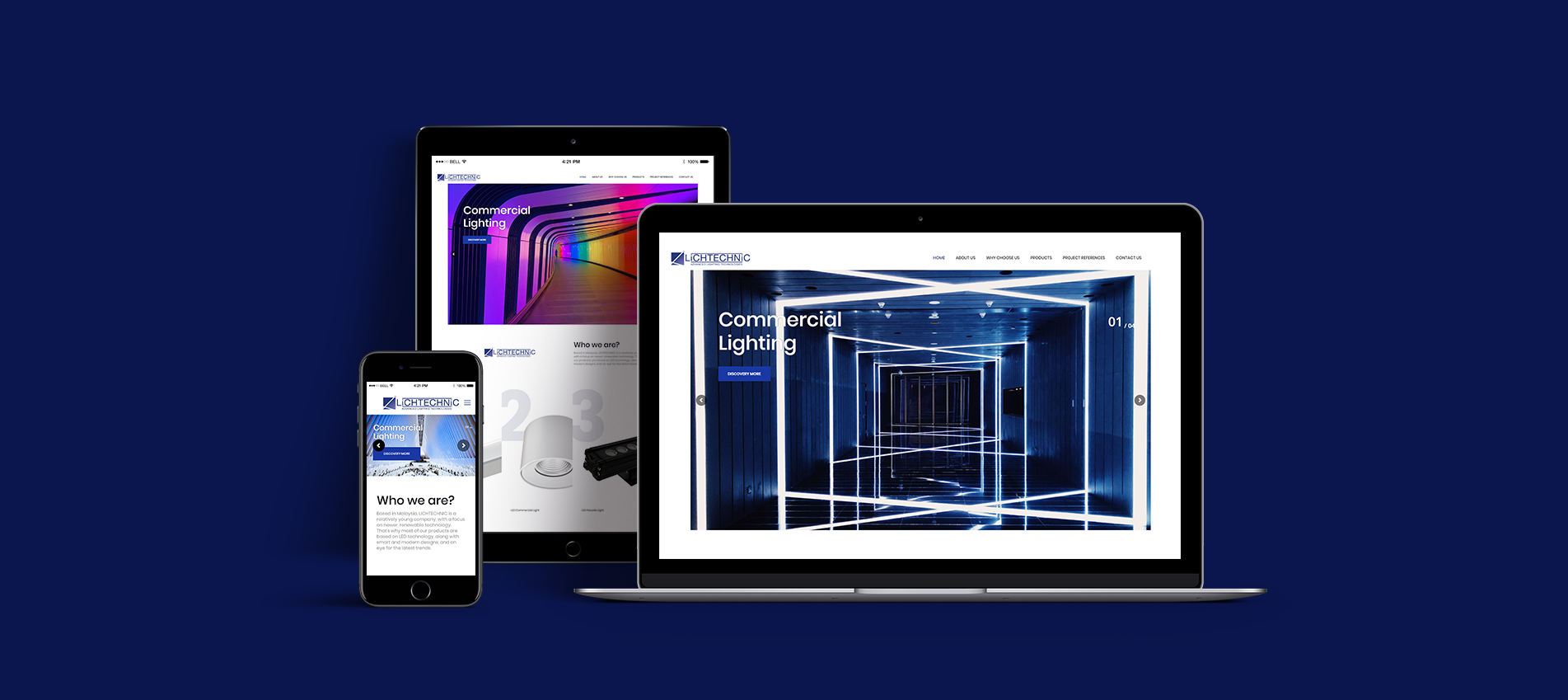 The word 'Lichtechnic' is a combination of 'light' and 'technology'.
Lichtechnic provides high-tech lighting solutions for homes and offices while using only LED technology, along with smart and modern designs.
In just a short period of time, Lichtechnic has grown to become one of the most well-known and highly regarded manufacturers in the industry.
To be able to match up with the latest trend, Jumix has helped Lichtechnic in web designing.
Now, Lichtechnic's website is not only functional, but looks appealing too!
Features included:
Coded with HTML5, CSS3 and jQuery
Layout Management
Product Gallery
Concept Development
Responsive Design