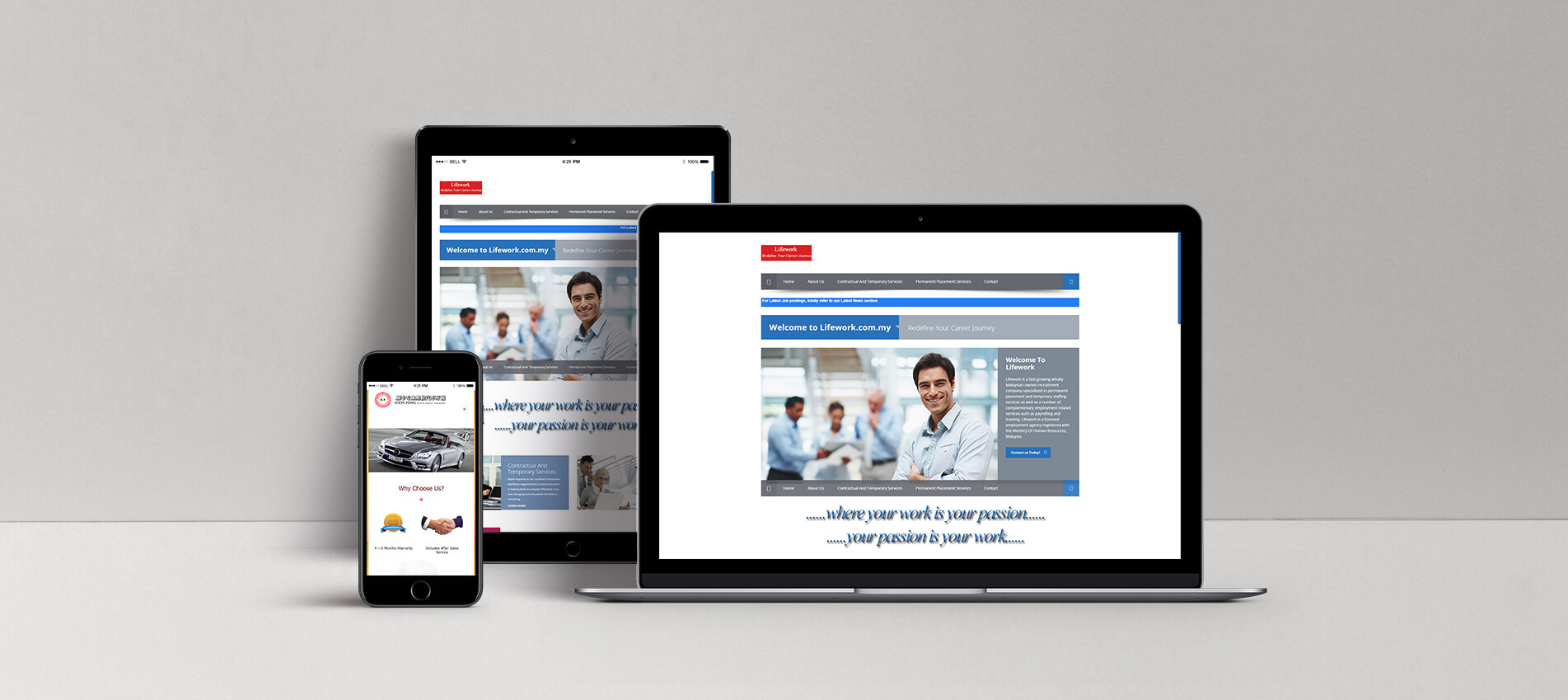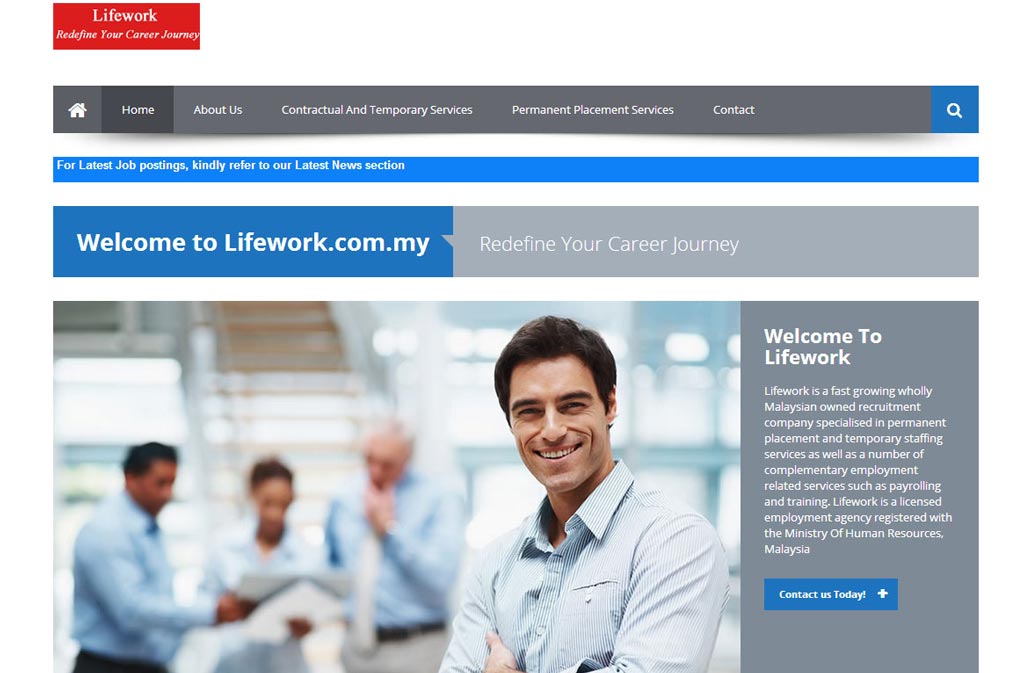 Lifework is a recruitment firm based in Penang, Malaysia. All the while they just carry their business the traditional way – offline.
Since they realize more and more job seekers are searching for jobs online, they decide to create their own website, and this is where Jumix Design came in and help!
Content Management System
We are using WordPress, a content management system to design and build the website. Our customer can then add new content into the website easily in the future.
Responsive Design
Job seekers also search jobs through phone, so we make the website responsive – mobile view friendly. The website can be viewed and navigate easily through your desktop, tablet and smartphone.
Easy Navigation
We made the design simple and clean. So it is easy for visitors to know what they do, what service they provide and how to contact them easily.
Features included:
Work completed within 10 days
100% Satisfaction
Domain + Hosting + Design Service