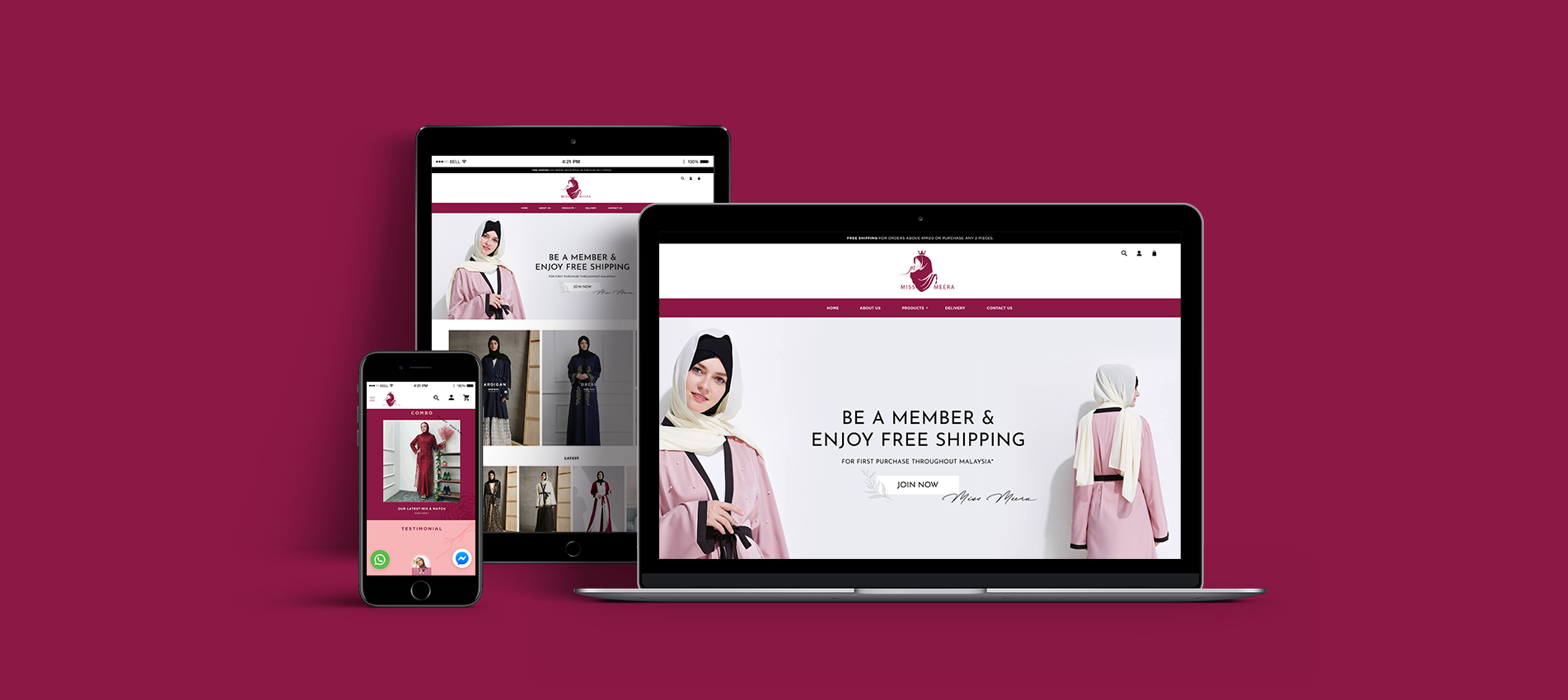 Miss Meera is undeniably a fashion enthusiast. Miss Meera started off with the thought of bringing Muslim women the latest, most stylish yet functional Muslimah wear. Miss Meera offers the flexibility to Mix and Match your style with a wide range of choices to choose from with affordable price and top-notch quality.
There wasn't many trendy fashion Muslimah stores online so Miss Meera wanted to take this opportunity to venture into the eCommerce world with Jumix's assistance.
Now, customers are able to purchase a cardigan, tudung, jubah, leggings and more directly from the website without the need to get out of the house.
Features included:
Coded with HTML5, CSS3 and jQuery
Concept Development
Logo Design
Graphic Design
eCommerce Development
Responsive Design