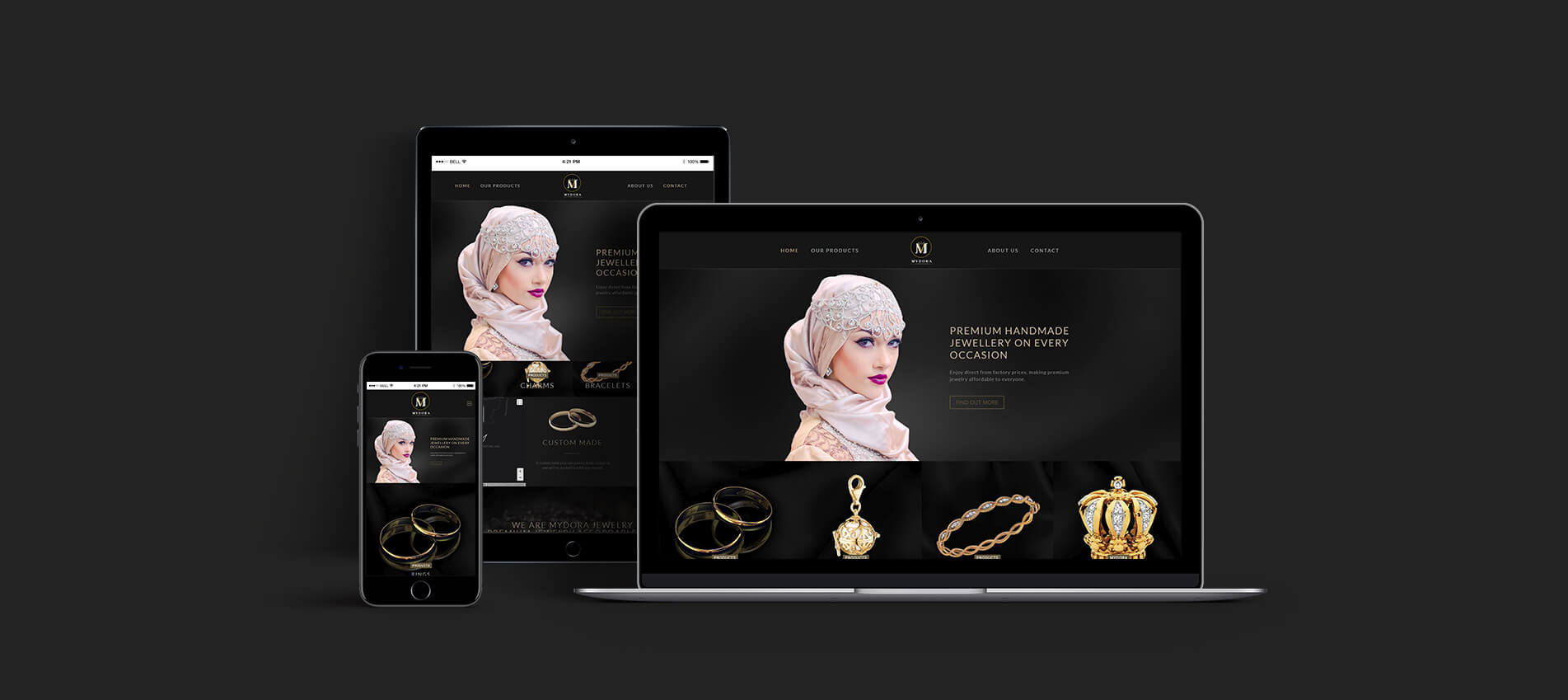 MyDora Jewelry
Here you can create the content that will be used within the module.
MyDora makes jewelry affordable to everyone, by selling their jewelry direct from factories. They also offer custom made jewelry to fit every customers' needs.
We created MyDora website with the mind of presenting the brand in a premium way. A product showcase section is also created to display all the products that MyDora has.
Features included:
Coded with HTML5, CSS3 and jQuery
Sliding Banner
Graphic Design
Responsive Design
Google Map
Contact Form