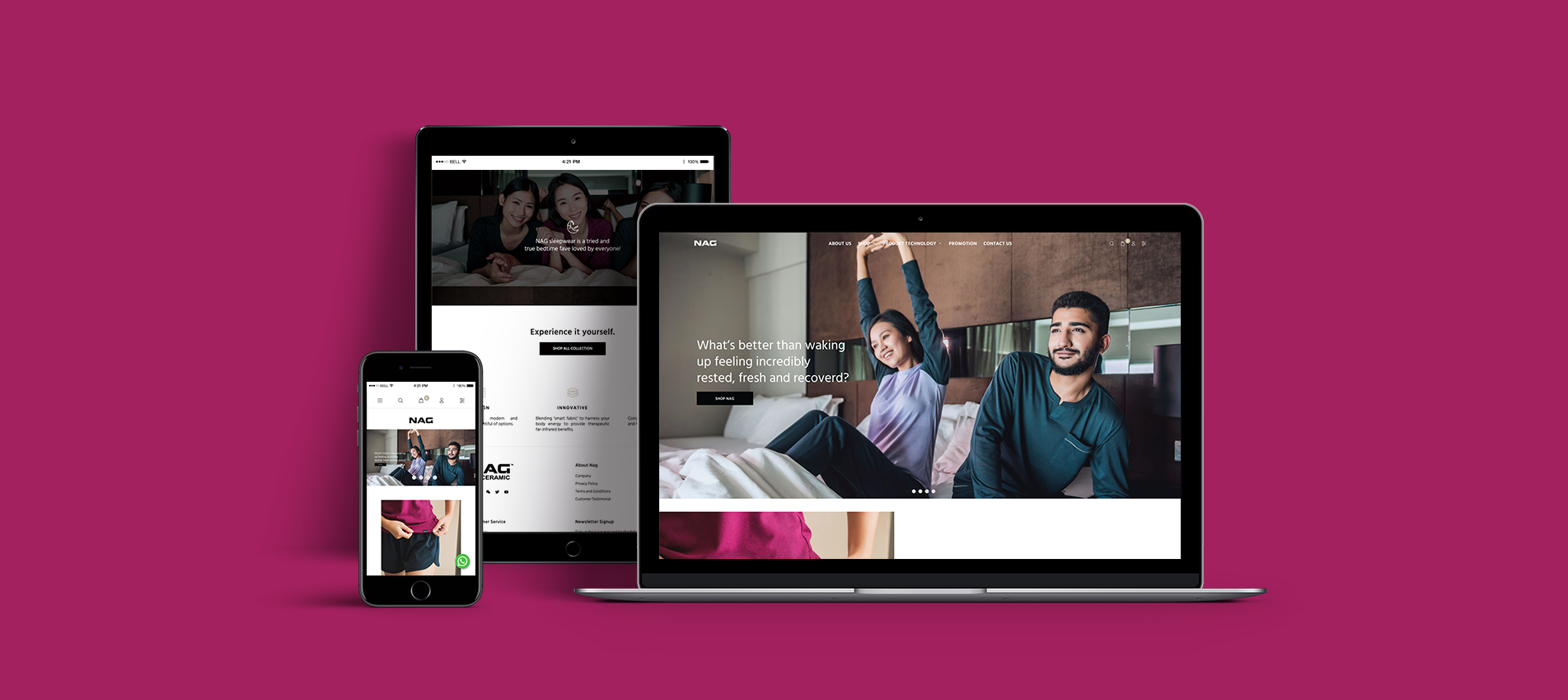 NAG offers Bioceramic Sleepwear, a seamless apparel featuring an advanced "Smart Fabric" that uses the wearer's body heat to harness the therapeutic power of Far Infrared energy to help people sleep better, recover better and feel better after a good night's sleep.
NAG Bioceramic Sleepwear has been carefully designed with the intention to benefit people in all areas.
With the help of Jumix, NAG now has a fully functional and user-friendly eCommerce website.
If you are having insomnia or sleep deprived, you have got to visit NAG Bioceramic's website and get yourself some cutting-edge sleepwear!
Features included:
Coded with HTML5, CSS3 and jQuery
Concept Development
Logo Design
Graphic Design
eCommerce Development
Responsive Design