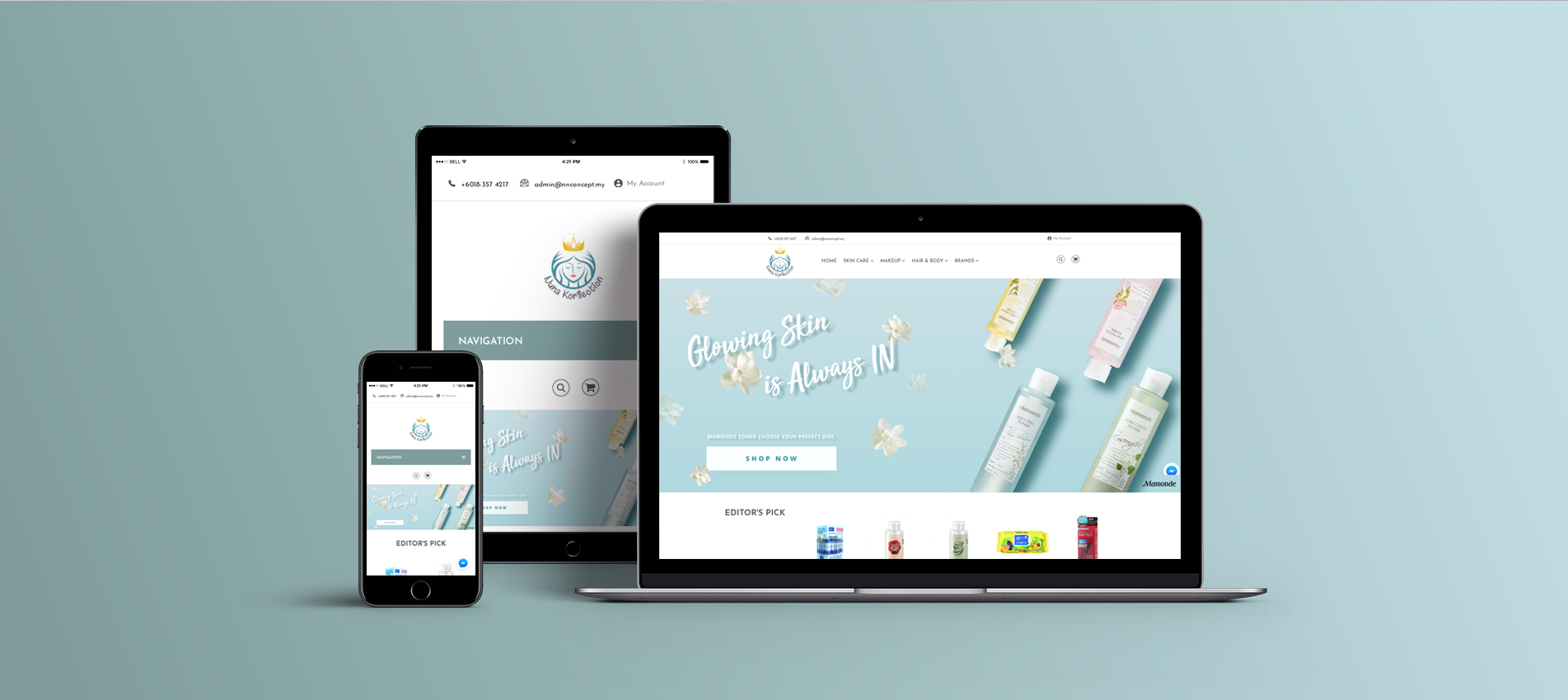 Nuna Kor'llection, as online beauty store, strive to search and select the best skin care and cosmetic product and offer them at an affordable price to everyone.
They take beauty seriously to the extent that it's the company mission to beautify their customers via the skin care and cosmetic products that they shortlisted.
With a 100% authentic guaranteed claimed on their product, you can rest assure that the products that you are receiving will be 100% original.
Now, head over to their online store to get your favourite beauty products (or get one for your wife)!
Features included:
Coded with HTML5, CSS3 and jQuery
Concept Development
Graphic Design
eCommerce development
eCommerce training
Responsive Design