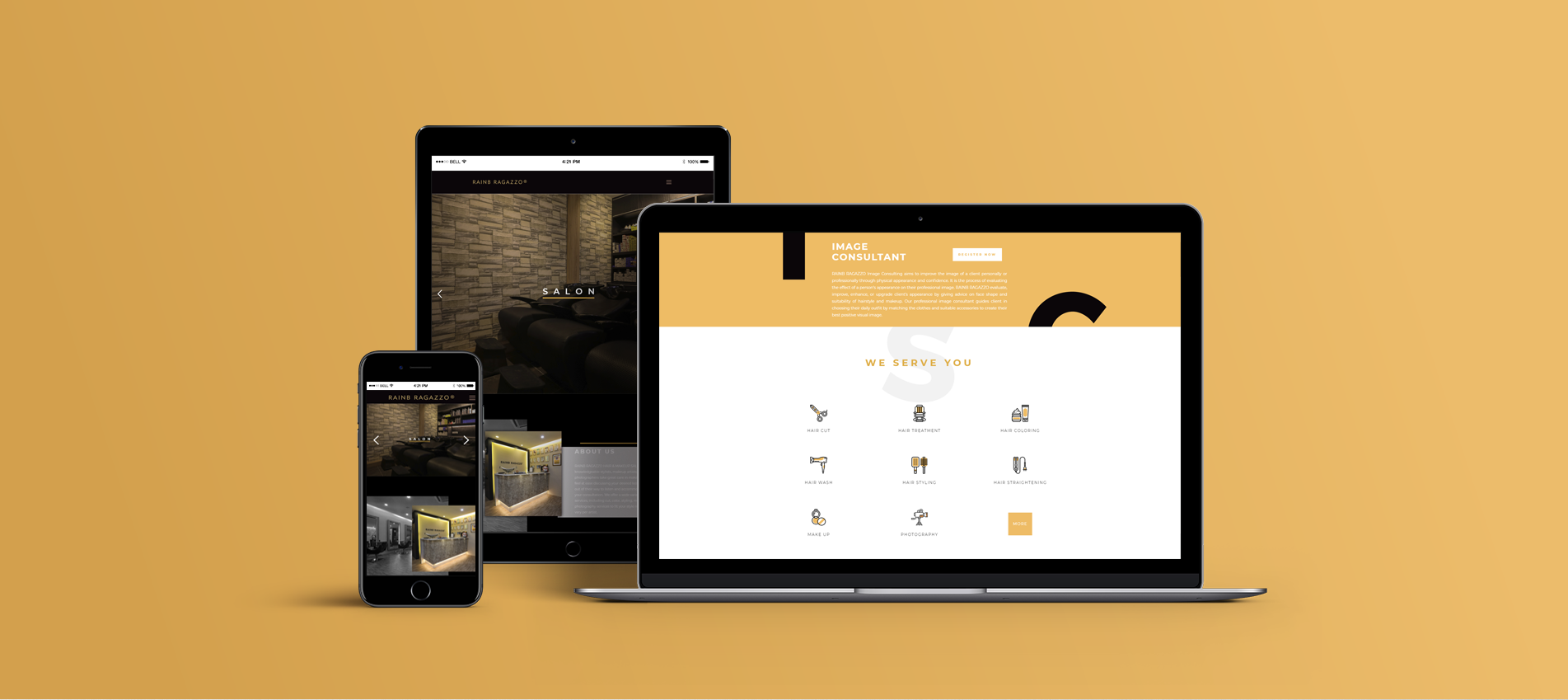 Rainb Ragazzo Hair & Makeup Salon is well known for their knowledgeable hair, makeup artists as well as photographers. They pride themselves in taking great care and making sure each and every one of their customers feel at ease discussing their desired looks. The stylists will go the extra mile to fulfill the style that their customers expect.
On top of that, Rainb Ragazzo Academy offers a variety of courses from hairdressing to makeup.
We have helped the brand to build their very first website, as well as setting up email clients.
As it's a 2-websites-in-1 format, we are using a video background splash page, so visitors can choose to know more details about their salon or their academy right from the start.
Make sure to check out their website, it's not the same as the rest. 
Features included:
Coded with HTML5, CSS3 and jQuery
Graphics Design
Concept Development
Custom Design
Responsive Design
Messenger Livechat