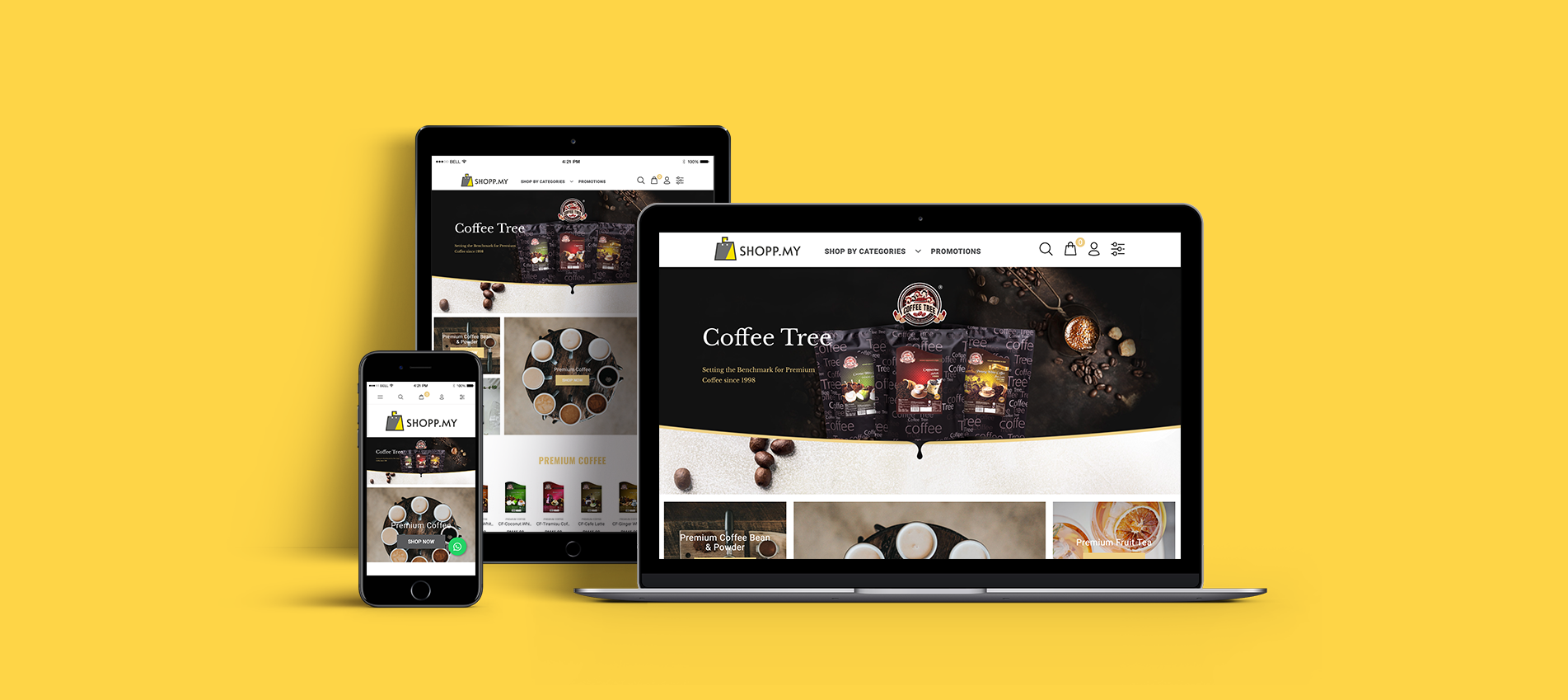 Shopp.my is the official online store for Coffee Tree and Tealeaf products.
Quality is something that Shopp.my takes seriously. They insist on sourcing only premium raw materials to maintain the high standard of product quality.
The eCommerce online store we developed and designed for Shopp.my is meant to be robust, as they have a lot of different shipping and promotion rules for customers from different countries.
Despite having a robust system back-end, the front-end interface needs to be clean, straight forward and with obvious indications as it needs to cater to non-English readers as well.
Get Coffee Tree products from Penang to deliver to your doorstep today!
Features included:
Coded with HTML5, CSS3 and jQuery
Concept Development
Graphic Design
eCommerce Development
Responsive Design