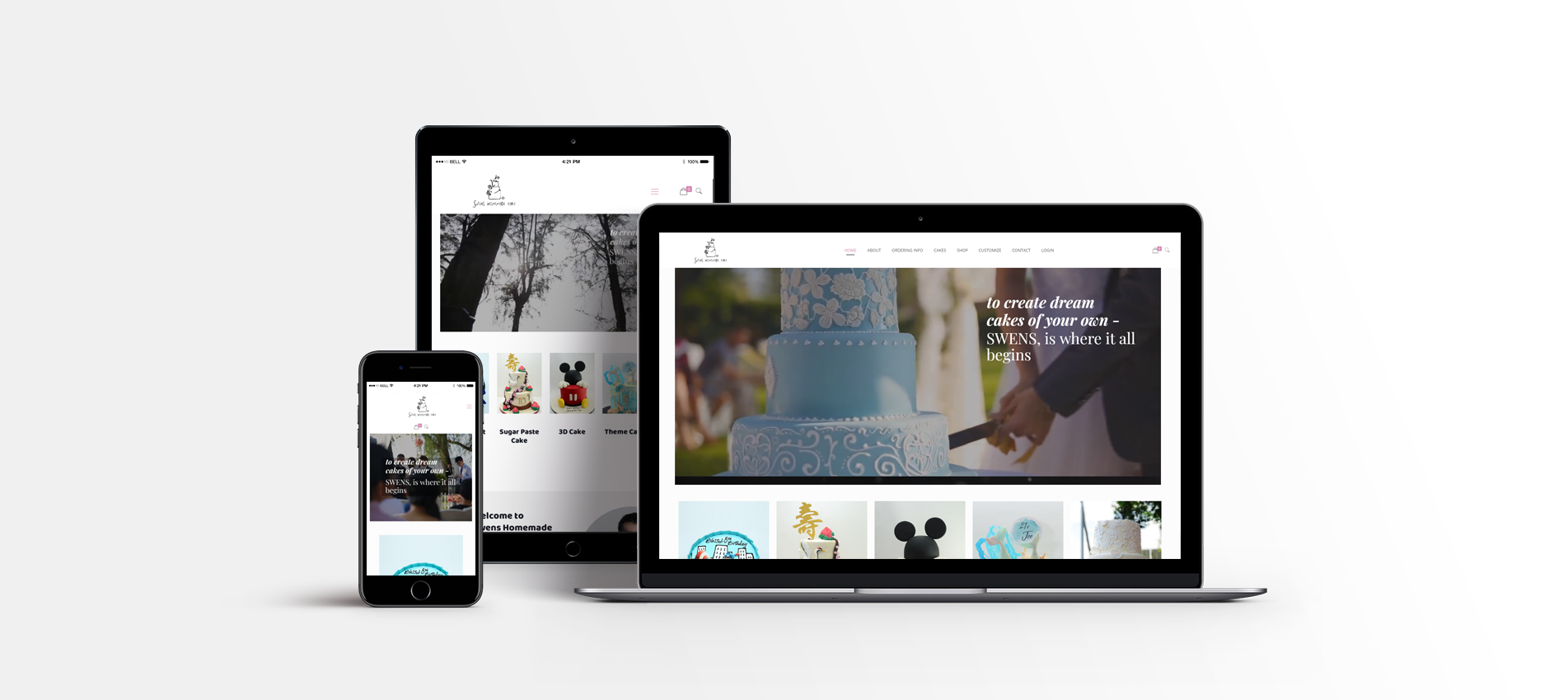 Swens (founder and owner for Swens Homemade Cake) realised his potential in baking at a very young age. After he started sharing his creations among his colleagues, he made the decision to establish the business of making dream cakes for people.
Started off with very traditional approach of cake order and buying via physical store and café, Swens decide to venture into the eCommerce world with Jumix's assistance.
Now, customers can enjoy the convenience of ordering a customized cake at their home, as online order and delivery is available via Swens new website!
Features included:
Coded with HTML5, CSS3 and jQuery
Corporate Website
eCommerce development
eCommerce training
Graphics Design
Custom Order Form
Responsive Design