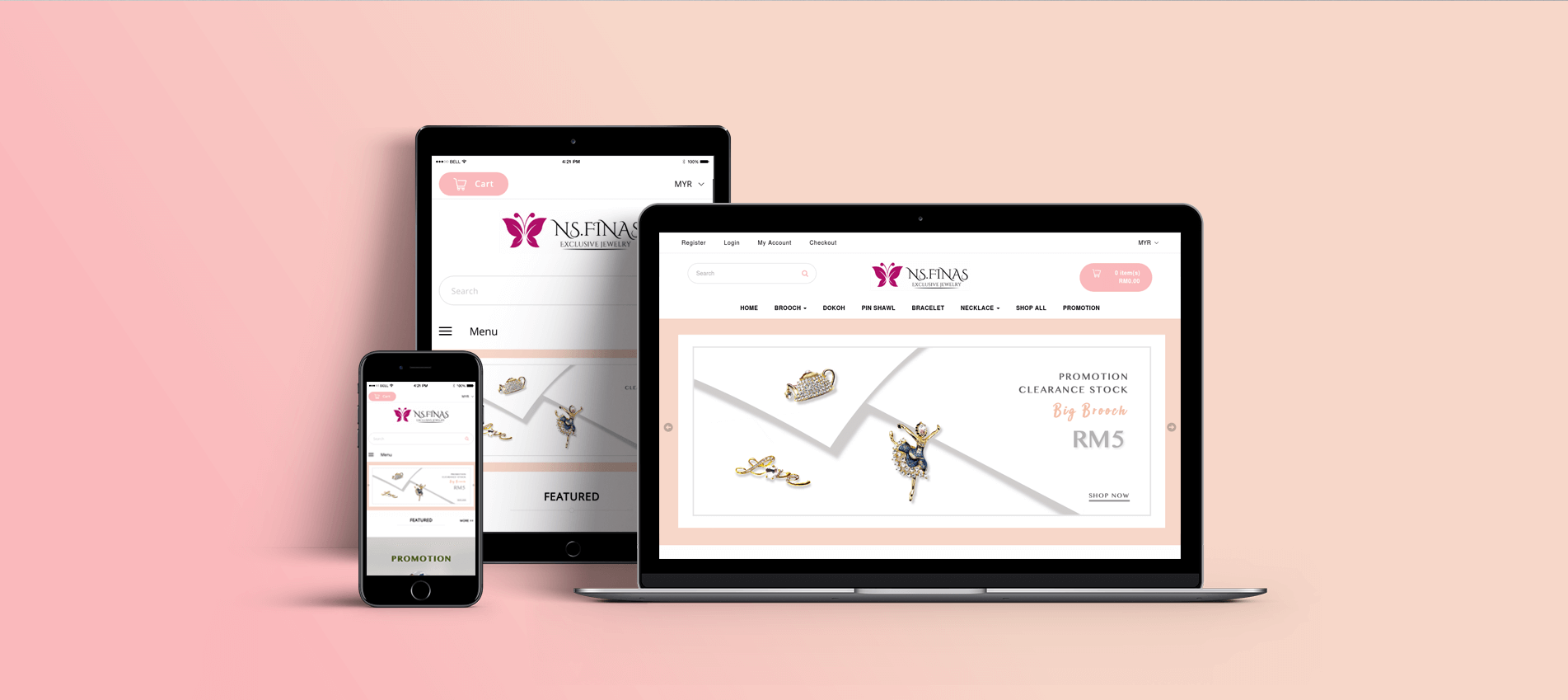 Close to 10 years of business, Syafinas dedicated to providing a variety of fashion accessories (Brooch, shawl, clip brooch, dokoh, bracelet, necklace and etc)
The old website was very messy, difficult to navigate and looks terribly boring.
Jumix has redesigned Syafinas.com to be aesthetically pleasing, easy to navigate and engaging.
This is to re-brand Syafinas to be a more approachable, modern and friendly brand.
Features included:
Coded with HTML5, CSS3 and jQuery
eCommerce Store Design
Concept Development
Graphic Design
Responsive Design