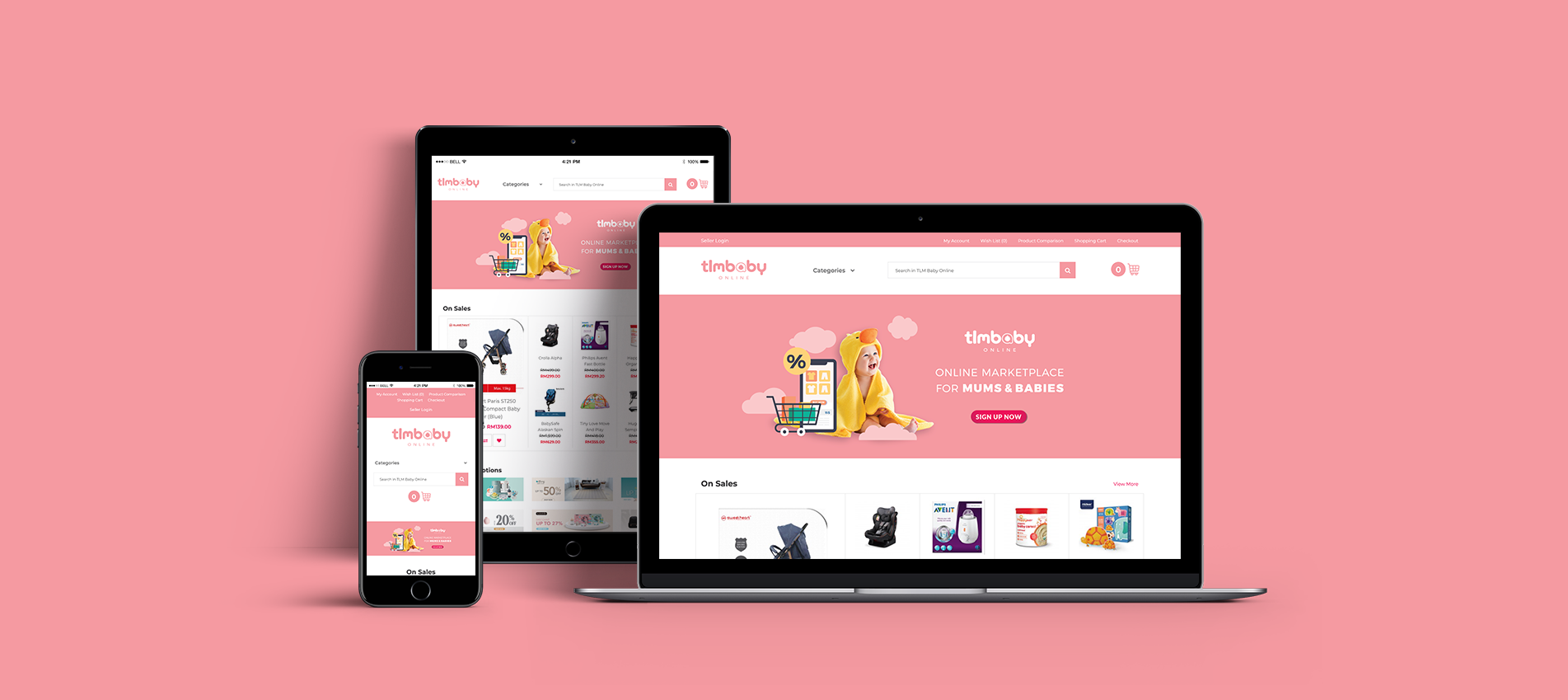 TLM Baby Online is a leading online marketplace for mums and babies in Malaysia. They offer more than 5,000 products, covering from maternity, newborns and toddlers and they are all sold by trustworthy vendors and suppliers.
It could be overwhelming for the buyers when one has so many products on their eCommerce website. Thus, our team put in more effort on how convenient the search and navigation functions are instead of just the UI itself.
Now, go ahead and check out their eCommerce website to see how a website with a lot of products should be done!

Features included:
Coded with HTML5, CSS3 and jQuery
Concept Development
Graphic Design
eCommerce Development
Responsive Design