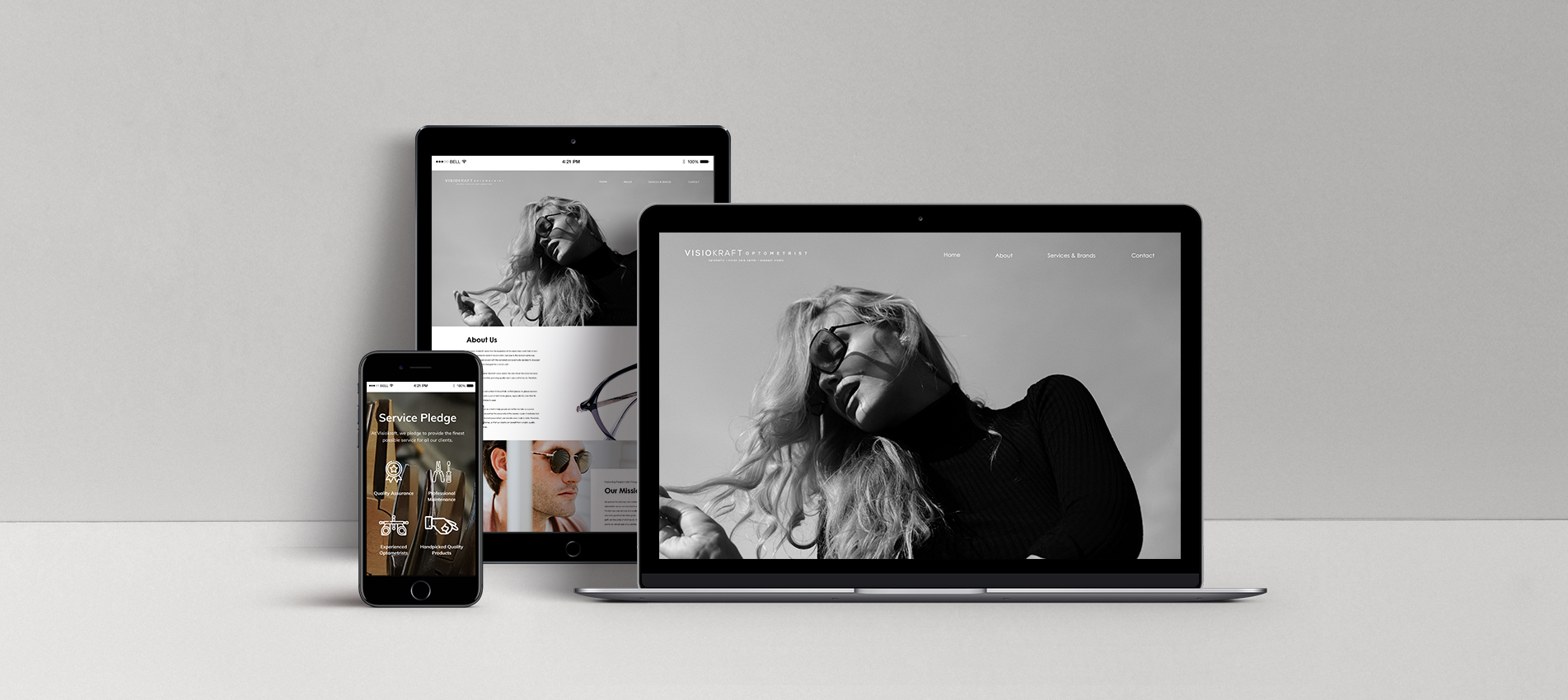 People refuse to wear glasses even if they know they need it, mainly due to how they think they will look after wearing glasses. So, Visiokraft Optometrist is here to make sure their clients receive the best eyecare services and still look their best even with glasses on.

After understanding them better, our designer decided that Visiokraft Optometrist needs a minimalist website design that can help them to deliver a message to their clients – they are trustworthy artisans who understand their clients' actual needs and are obligated to work their best to serve each client.
Now, Visiokraft Optometrist is able to help more people to understand that you can have both beauty and clear vision at the same time! If you are reading this and your vision starts to get blurry, I think you know who to look for.
Features included:
Coded with HTML5, CSS3 and jQuery
Layout Management
Concept Development
Responsive Design