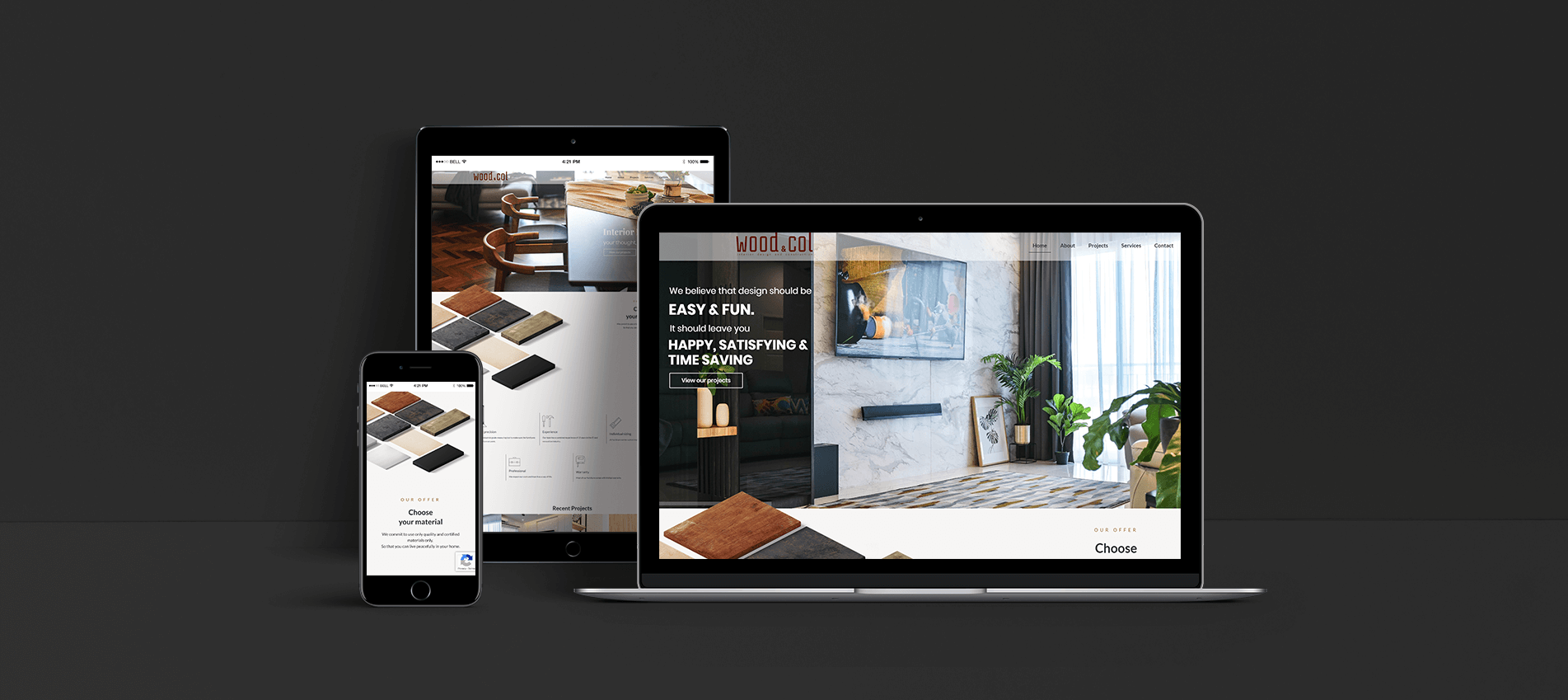 With more than 7 years of experience in designing both residential and commercial buildings, Wood & Col have completed more than 100 units projects.
Wood & Col offers a wide range of services including space planning, building extension, material & colour selection, custom furniture and other services.
What's more? With Wood & Col, there is no need to stress about how everything is going to work or where should this cabinet be placed.
Previously, Wood & Col was having trouble with their corrupted website. Then, Jumix successfully recover the website and redesigned it entirely, considering it is important for Wood & Col to showcase their uniqueness on the website.
Features included:
Coded with HTML5, CSS3 and jQuery
Layout Management
Concept Development
Responsive Design