Before 2021 comes to an end, we are delighted to announce our latest achievement of winning the Golden Bull Awards 2021 as one of the top Emerging SMEs in Malaysia. On top of that, it is only once every 60 years where the lunar year falls on the year of a Golden Bull, which makes it even more meaningful to be winning the award this year.
Awardees to the Emerging SMEs category must fulfill going through a stringent judging process including a preliminary vetting process by Golden Bull Awards committee, compulsory face-to-face interview with the business owner, having company credit background record check by CTOS, and full accounting audit by Bakertilly, followed by site audit of corporate presence and success stories.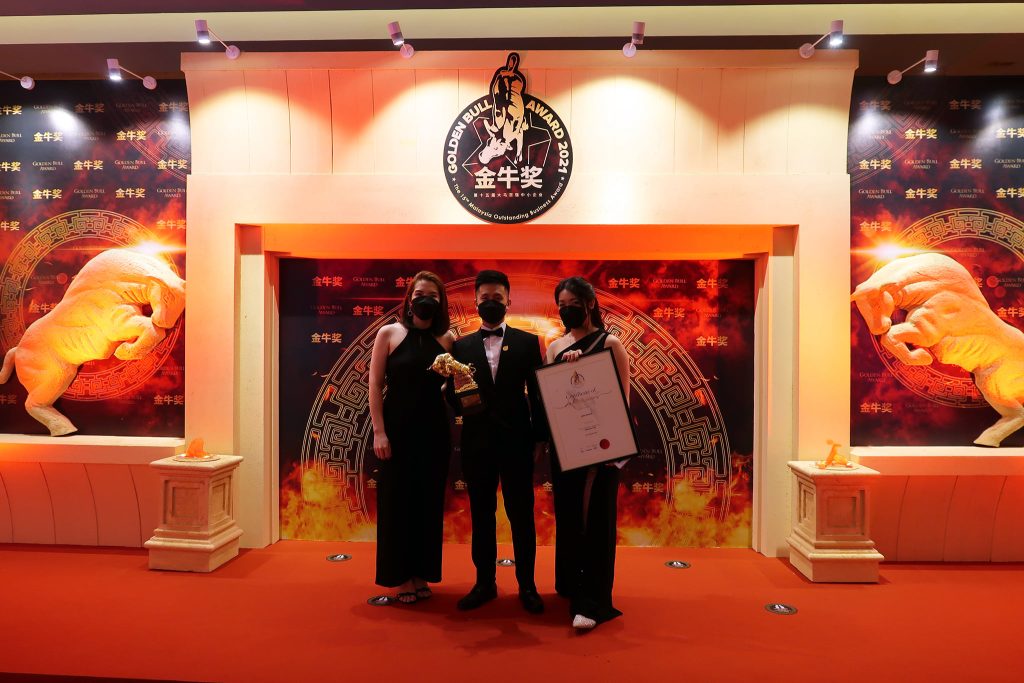 While we are still in the process of recovery from the global pandemic, this award came at the right moment to serve as a reminder and validation for all the hard work and effort the entire team persevere through tough times.
Nonetheless, we will not be able to secure this award if we weren't given the trust and opportunities to shine in our specialization. Hence, we would like to take this chance to send our heartfelt gratitude and appreciation to everyone who trusted us with their business.
Your support and patronage towards us have enabled us to grow, perform and overdeliver the results that we've garnered today.
Hearten by this achievement, we are confident in our plans to further enhance our services to fully equip ourselves for the upcoming change in consumer appetite especially moving beyond the pandemic.
Lastly, we would like to end this blog post with a quote…
"Nothing that is worth doing is ever easy."
To everyone chasing after your goals and aspirations, we're cheering for you!
The following two tabs change content below.

Sanz Teoh
Sanz Teoh is the founder and CEO of Jumix. With more than 10 years of experience in digital marketing, he has helped countless of businesses on their branding, digital marketing and web designing needs.

Latest posts by Sanz Teoh (see all)