Building a person's or a brand's online identity through the use of a website, Google, Facebook, Instagram, blog posts, and other online marketing channels is known as online branding.
Good branding increases the brand's online visibility in terms of the reach of the brand, products, or services in front of potential clients.
Providing customers with a top-notch online experience is essential if you want to connect with them as a brand.
Even though branding will take time and effort, the payoff is a strong, effective brand image that will be recognised for years to come by new and potential clients.
Customers are immediately drawn to brands with strong branding. It has the power to spark people's curiosity and form a connection. Sooner or later, it will become an engrained image that represents your consumer experience.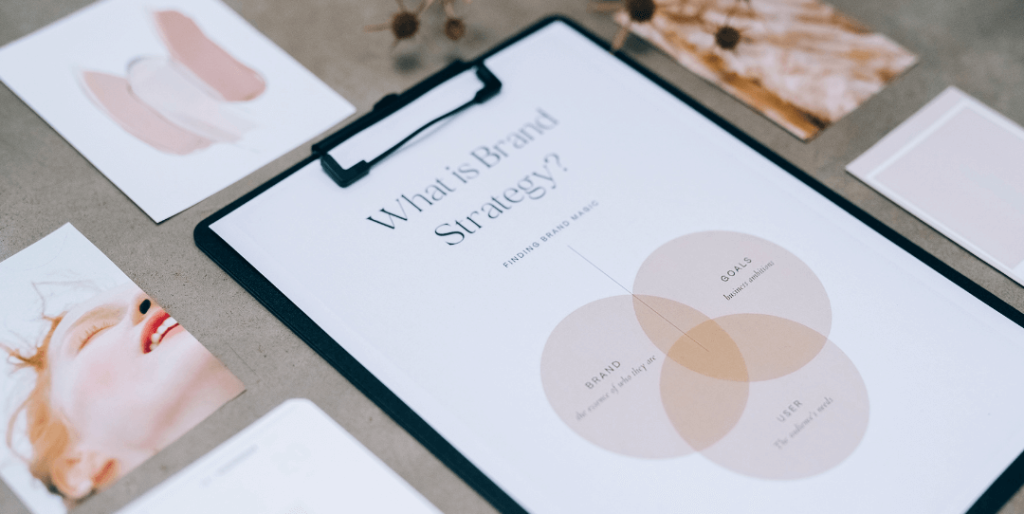 Successful branding should provide audiences with the core values of your brand and the reasons why they should pick you over a similar competition. A strong brand will be remembered by customers. Even if they aren't prepared to get your goods or services right now, they will surely keep your brand in mind for the next time.
As the various online platform is advancing, they have become the opportunity for building a brand online. Brands must identify how they can build good branding via different social media platforms these customers frequent engage with.
A few years ago, TikTok exploded and became the number one most downloaded app worldwide. Like Instagram, Facebook, and Twitter, TikTok is a social networking platform. So, what makes TikTok unique and is it worth doing branding with TikTok?
While Gen-Z uses the site to express their creative side, some brands use TikTok to increase brand awareness, engage with audiences, and express themselves through videos and challenges that influence social media trends on other platforms. Due to its phenomenal growth, there is a large audience waiting to be bombarded by brands that are forward-thinking and innovative.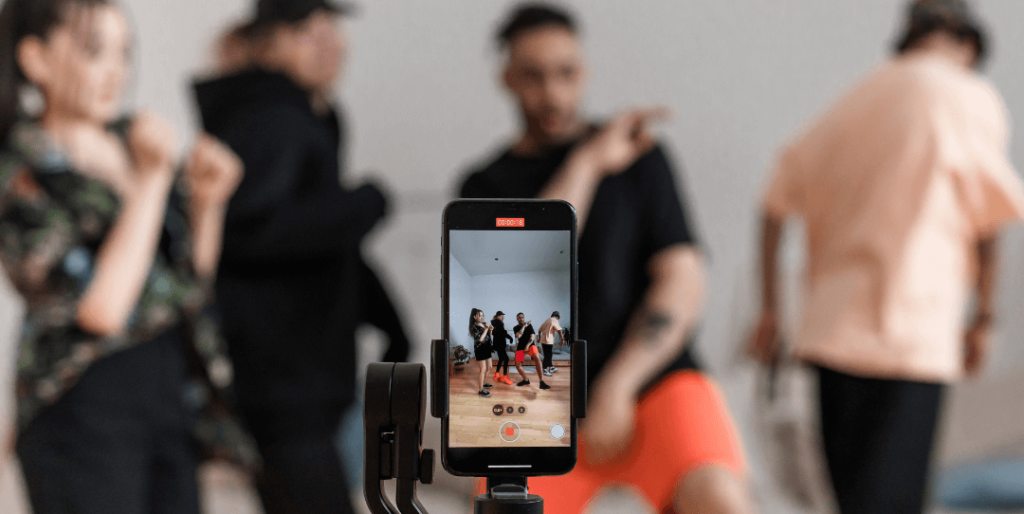 The interest-based algorithm is one of the main features that make TikTok such a great app to invest in. Even the newest brands on TikTok have an equal chance of going viral and developing a significant TikTok presence. The algorithm of TikTok is solely based on the content you post. Despite having a small number of followers on your TikTok account, if your content is relevant, you can expect it to be seen by a large audience.
TikTok effortlessly assists in building your brand because of the platform's strong potential for engagement and brand discovery. TikTok provides a fantastic opportunity to interact with your audiences and tailor your content appropriately because of the large user base of the platform. With the correct content, you can connect with your audiences and share your brand message with them. Branding with TikTok comes in different ways.
In order to do branding with TikTok, you need to be creative to truly gain your audience's attention.
On this dynamic app, a straightforward advertisement or paid influencer might not be enough.
Make your brand feel more personal.TikTok is a hub for you to unleash your creativity! Potential clients may view your brand as more relatable or reliable if you adopt a more humanized approach. Let's say you own a restaurant, and you often post about your fun working culture, your audience could assume that your staff is friendly and upbeat. They might want to visit your restaurant because they can envision an enjoyable dining experience.
Don't be afraid to try. As compared to other platforms such as Facebook or LinkedIn, TikTok allows you to be freer in creating content. This is because there aren't as many guidelines that you need to follow or what works best. Go ahead and try it out if you think something would be interesting or intriguing!
Interact with your audience. When making content for TikTok, brand recognition and engagement should always be your top priorities. Given that there are several TikTok features and trends that you can use to get your brand out there, this shouldn't be too tough. Additionally, it's important that you keep your brand voice and brand story in mind as you work on building your brand. Consistency is key when you do branding with TikTok. There are many ways to interact with them, such as creating challenges, duets, comments, shares and all that are meant to be interactive.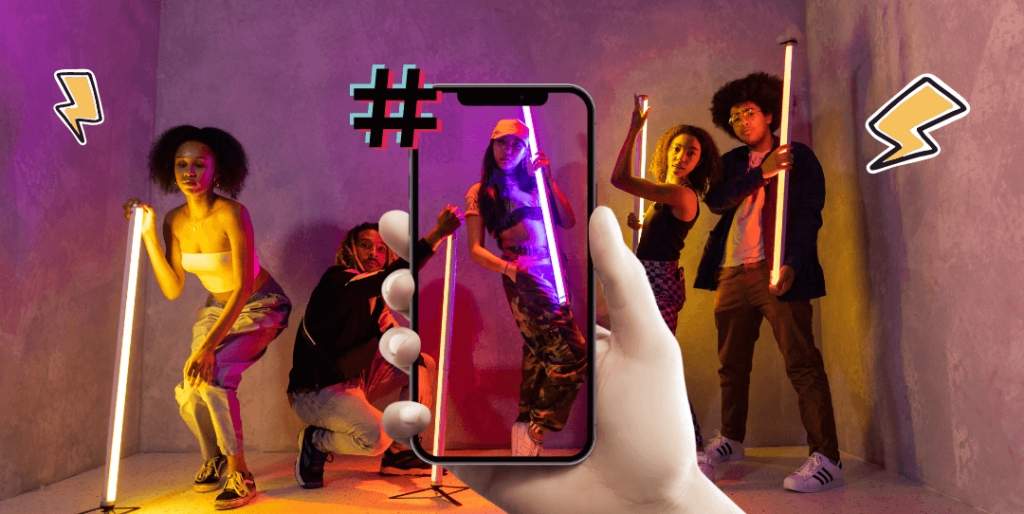 Don't be afraid to sell your products and services but be sure to do it in a creative way. Come up with some how-to content, tutorials, and demos that highlight the best features of your goods or services.
Hop on trends quickly. By using trending hashtags, your content will appear frequently, and you may interact with other TikTok users in your niche, further promoting your content to the correct target audience. Following the most recent trends, posting frequently, and using TikTok analytics insights to determine the types of content your target audience wants to see will increase your chances of appearing on the "For You" page, which is the ultimate objective for every brand because it makes them so much more discoverable.
Create your own branded filters. Do not forget to include your brand identity so that when individuals use it in their videos, their viewers will also see your branding with TikTok. This may result in thousands of users playing around with your filters and promoting your brand across the platform.
Tell a story. Personalizing the story behind your brand is what actually secures the audience, despite the fact that they are willing to purchase a product or service they love or believe in. You may relate to your audience as a brand by developing a narrative for your product. The key is to not make the audience feel like someone is trying to sell them something, which is an important point to keep in mind. To thrive on TikTok, humanise your brand and develop a compelling story that people can relate to.
Besides creating native content when you are doing branding with TikTok, you can also try out TikTok Ads depending on your objectives and budgets. The fact that viewers can skip these ads is the only drawback. This, however, just motivates your brand to create engaging ads that viewers will want to check out.
When it comes to branding with TikTok, try not to overproduce videos that are too corporate, or overtly promotional. Nobody likes hard-selling content! In order to make videos that fit in naturally with the TikTok community, you should take time to research how the content on the platform feels, identify, and adopt the trends you see.
Now, let's see how these brands nail their branding with TikTok by creating creative content that draws attention:
NBA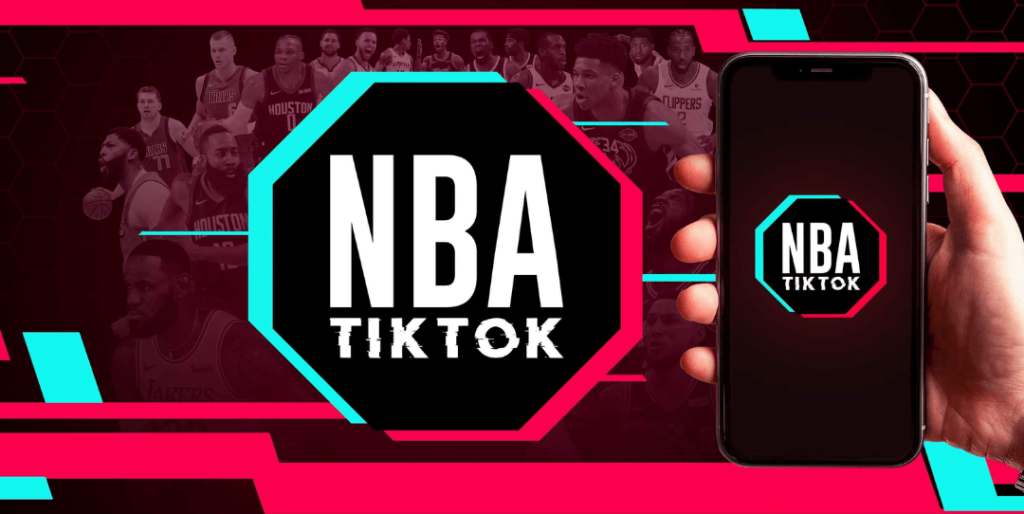 Contrary to its Instagram page, which only features basketball games and highlights, NBA shows a more playful side on TikTok. For instance, they frequently broadcast videos of players dancing on the court, working out to music, or responding to any questions from fans. NBA lighten up their branding with TikTok and make its athletes seem more fun, but also places a great emphasis on basketball games.
Chipotle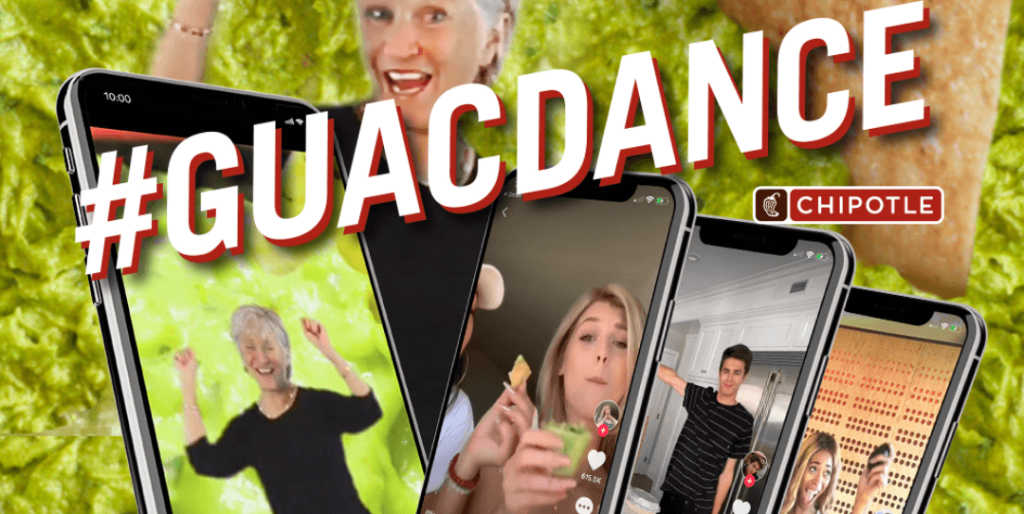 Chipotle increases its brand recognition while having fun and authentically interacting with the TikTok community ever since it joined the platform in 2018. Chipotle chooses a more laid-back tone, by uploading dancing competitions and fan-made content like videos of people showcasing their preferred Chipotle recipes. Additionally, the brand features behind-the-scenes videos shot by actual crew members in actual Chipotle kitchens. It would be a great strategy to increase brand awareness.
Fenty Beauty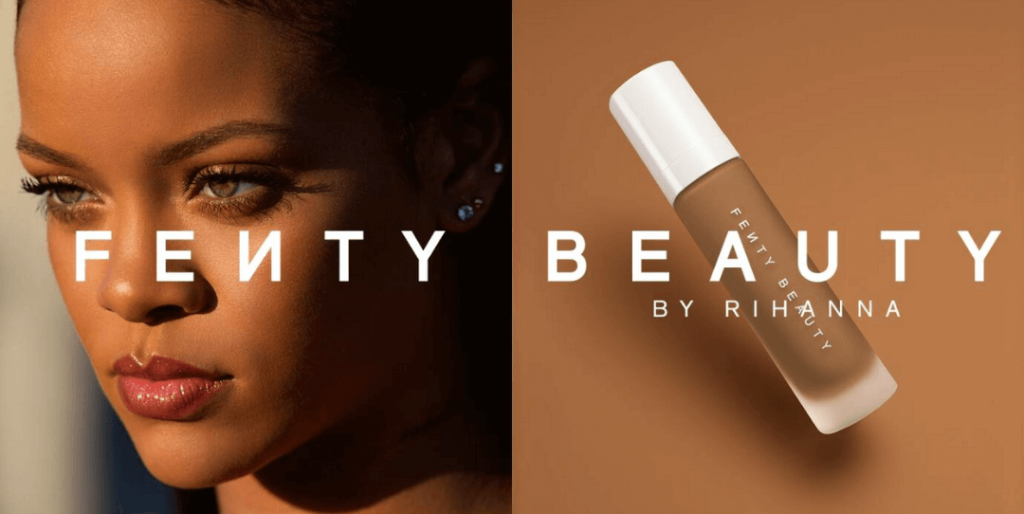 Tutorials are among the most well-liked categories of content on TikTok. Fenty Beauty showcases its product launches, wear tests, and cosmetic tutorials. Tutorial videos are workable for many brands. A clothing store, for instance, may provide styling examples for specific clothing items.
A hardware store can demonstrate with its tools how to construct or repair anything. Even a gym can provide instruction on how to use various equipment just by starting to list down all the potential applications for your goods or services. A good Tiktok tutorial might result from breaking a task down into steps that run no more than 60 seconds.
Keep in mind that while you are doing branding with TikTok, you should first research your target audiences and come up with content based on their needs and interests. Gaming, beauty, fashion, comedy, etc. Remember you are here to do branding with TikTok, it is crucial to create contents that are not only interesting enough for your audience but also valuable to them.
It's not too late to start your branding with TikTok, you'll discover that the app is quite helpful as you get to know it and realise what you can accomplish with it.
Success on TikTok depends on producing engaging content, so get ready to put your creative thinking cap on and try out various exciting
Looking for an expert team to help build and grow your brand on TikTok? Here's my go-to TikTok Marketing team.
The following two tabs change content below.

Sanz Teoh
Sanz Teoh is the founder and CEO of Jumix. With more than 10 years of experience in digital marketing, he has helped countless of businesses on their branding, digital marketing and web designing needs.

Latest posts by Sanz Teoh (see all)