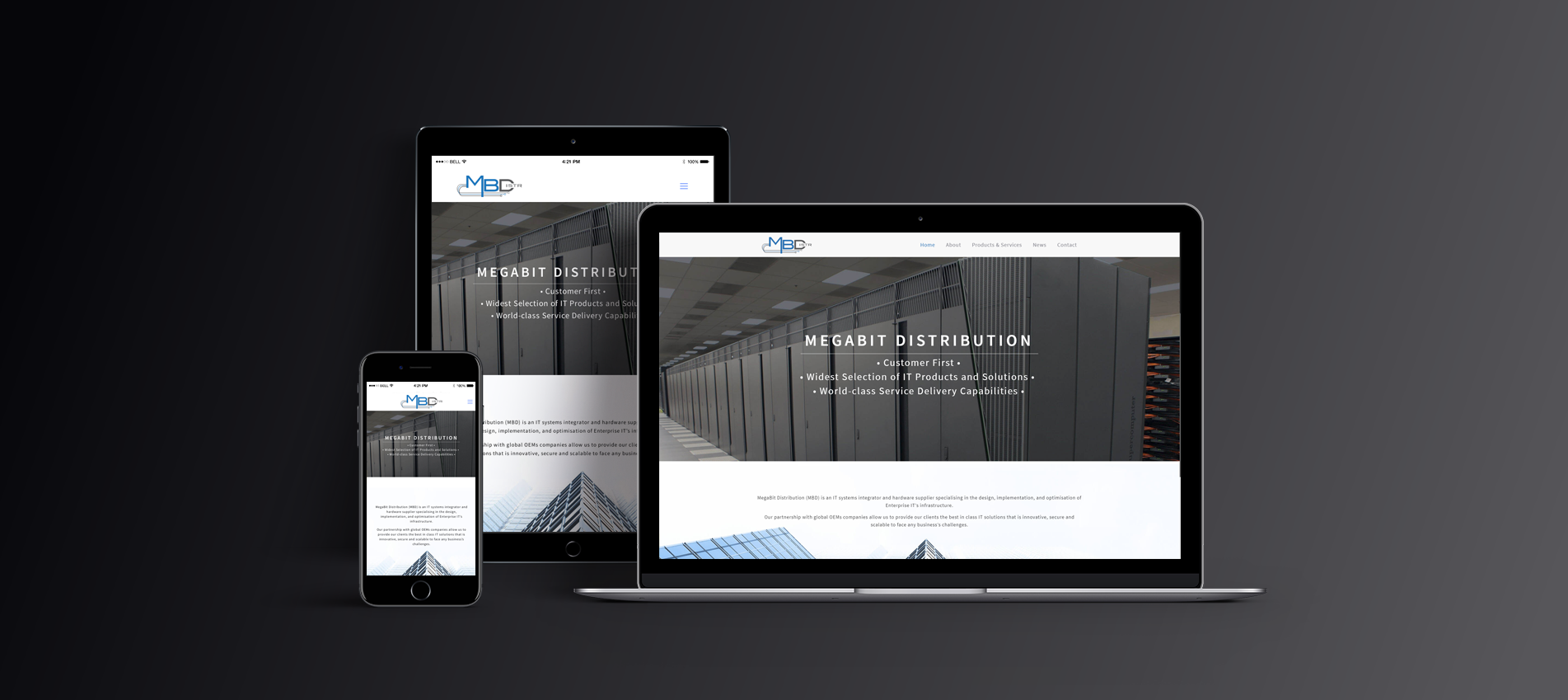 MegaBit Distribution (MBD) is an IT systems integrator and hardware supplier. The company specialized in the design, implementation and optimization of Enterprise IT's infrastructure.
MegaBit Distribution (MBD) partnered with the world's leading IT provider such as Apple Inc, Dell, IBM and more to deliver innovative IT solutions to meet with business objectives.
Jumix revamped MBD website with a more professional yet unique design for a better digital identity.
Features included:
Coded with HTML5, CSS3 and jQuery
Sliding Banner
Responsive Design