We all know that pictures editing can be a tedious task at time, especially when we have to manage the website ourselves, doing social media postings, handling sales & marketing and so on. To small business, hiring a graphic designer to do all these may not be an option due to the cost constraint, but what if you have to do it yourself without having much knowledge in Adobe Photoshop?
Most of us business owners do not want to waste time in tasks that we're not familiar with, such as web design, digital marketing, accounting and so on. Most of the time we can outsource these parts easily, but when it comes to pictures editing, outsourcing just a few banners or pictures may not seem like a feasible idea, as the cost of outsource may offset your purpose.
The objective of this post is to let you know some of the helpful web apps that you can utilize to ease up your pictures editing, or banners producing process. The best part is, they are mostly free!
FotoJet
At the top of our list is FotoJet, an online picture editor. No download needed, just fire up their website – fotojet.com at your favorite browser and boom, you can edit your pictures right away.
At the dashboard you'll be greeted with 3 options. To Create a Design, Make a Collage or Edit a Photo. All 3 options are quite common and popular among small business owners who run online business, or are active in social networks.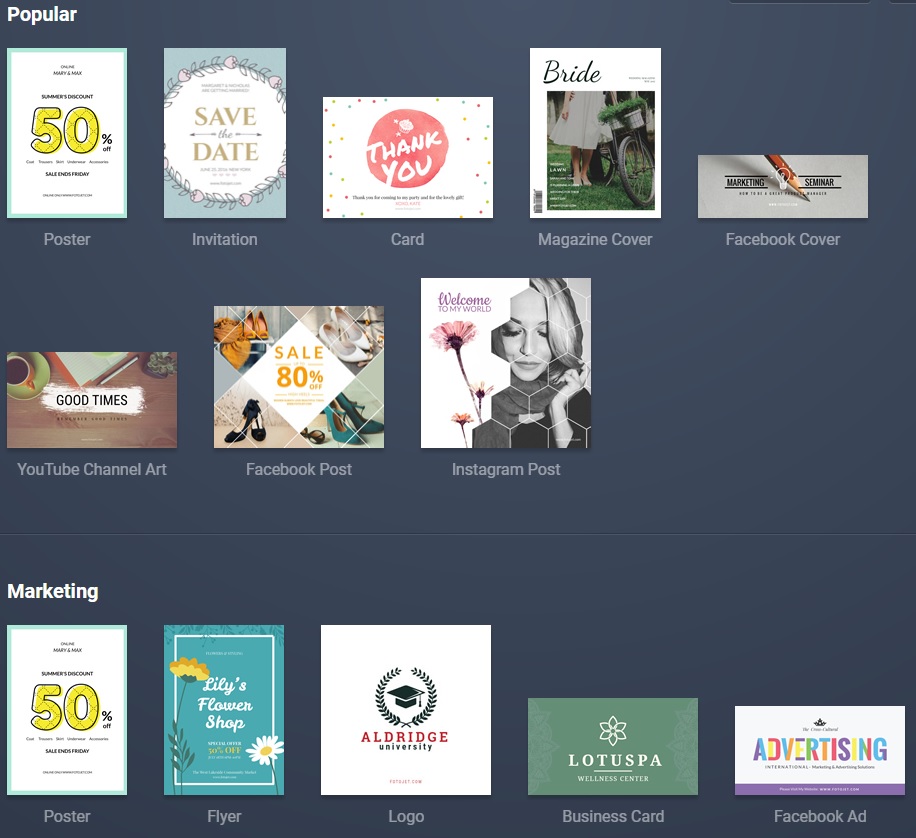 In Create a Design, you have a lot of templates choices. These templates are already in their optimized sizes for your Facebook Ad, Facebook Posts, Instagram Posts, Posters, Flyers etc…you name it!
Employing one of the template and start choosing the designs choices you are given. In this way, you can easily create a Facebook Post in less than 5 minutes, handy isn't it?
If you have your own picture and would just like to do some editing, just navigate to "Edit" which you can see in the top left corner.
At this point of writing, the Edit Photo feature is still based in Flash, so you might not be able to use it in Chrome or your browser if you didn't update your Flash Player. However, fret not as you can download Fotojet Windows version or Mac version to your computer and start using it right away.
TinyPNG

If you have a small hosting storage, most of the time you'll be running out of disk space due to the pictures you've uploaded. Or in another hand, your website loads way too slow because your picture size is so huge that you never realize it's a problem, it actually is!
If you don't have a Photoshop license, there's actually a handy tool on the web that you can use to compress your images with ease. Just head over to TinyPNG, upload your pictures (either JPG or PNG format), wait for it to process…and voila! You're done.
Optimize all your images so that Google Page Speed Insights will give your website a better score.
PicMonkey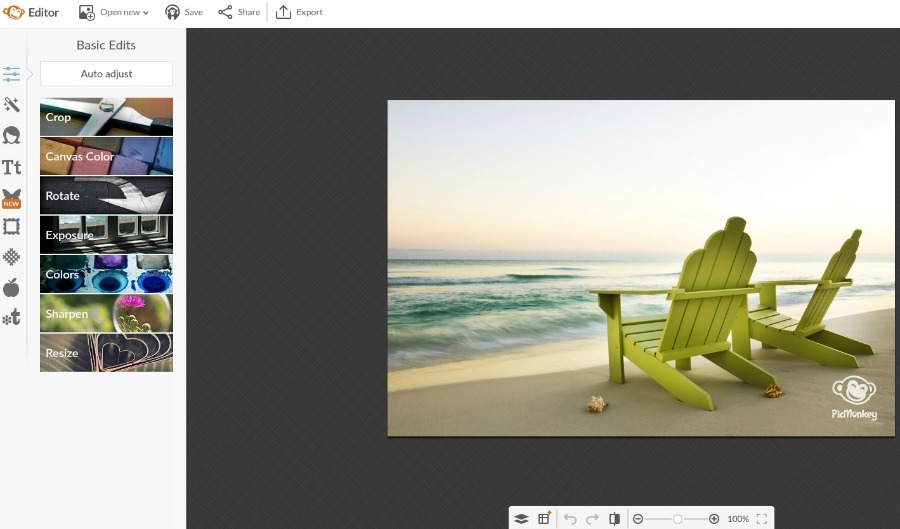 By far the fastest and easiest to use web app to do some quick editing such as Cropping and Resizing a picture. Picmonkey also has touch up feature for you to change the brightness and exposure of a picture, as well as tuning the color.
Similar to FotoJet, Picmonkey also has different fonts for you to choose. On top of that, they also have templates for you to quickly create web banners and posters. The downside is that most of them are only available for paid users.
Did this post help you? Share it to your friends, suppliers, customers or business partners who might find this handy!
The following two tabs change content below.

Sanz Teoh
Sanz Teoh is the founder and CEO of Jumix. With more than 10 years of experience in digital marketing, he has helped countless of businesses on their branding, digital marketing and web designing needs.

Latest posts by Sanz Teoh (see all)