1. Extremely Cost Saving
You should have already known how much it will cost you to do offline marketing such as billboard, newspaper advertising, radio advertising and TV advertising. How effective are these advertisements and how many people can you actually reach with all these traditional advertising methods?
You can't track the effectiveness accurately, worse case if you don't spend A LOT, you are getting near to zero exposure, such as spending RM1,000 in newspaper which will only get you a tiny black and white spot.
So, is Internet Marketing and online advertising more cost efficient? The answer is – YES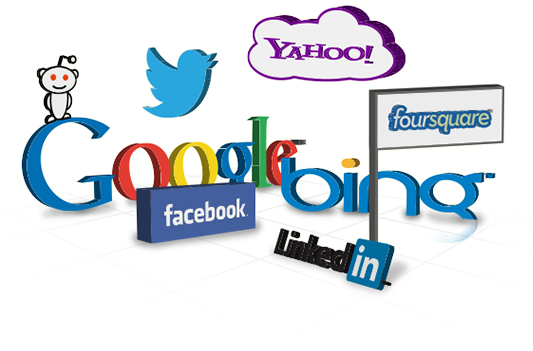 Let's take Facebook, the #1 most popular social network in the world now as an example.
We are able to achieve $0.05 Cost per Click by advertising on Facebook, which means that we only spent RM0.15 to get an interested lead to our website, not to mentioned the impressions we've got while running the advertisement campaign!
Spending around RM10 can already help you to reach up to 10,000 people, depending on how you setup your advertisement campaign. Compare that to offline advertisement, how far can RM10 bring you? Printing 100 pcs of flyers and distribute around which mostly end up in the garbage bin? That's ridiculous!
Besides, there's a lot of different platforms on how to can pay when you do Internet Marketing. You can choose to pay only when there's people click on your ad, or pay a small amount for a thousand of impressions (views), sometimes you can even pay after you've got a sales!
2. Reach More People
They say when you do online business, your business reach is global and operates 24/7. This is true as whoever is on the Internet can browse to your website any time, anywhere.
However, no one is going to find out about you if they don't know about your existence, that's why you need to do Internet Marketing to let these Internet users find you!
If you advertise on an expensive billboard, it is fixed at a particular location, and only people who pass by will have a chance to see it.
If you advertise online, you can configure where your ads will appear, and who are the people you want to specifically target, resulting in a more effective and efficient advertisement as you are targeting the right people, at the right place, at the right time!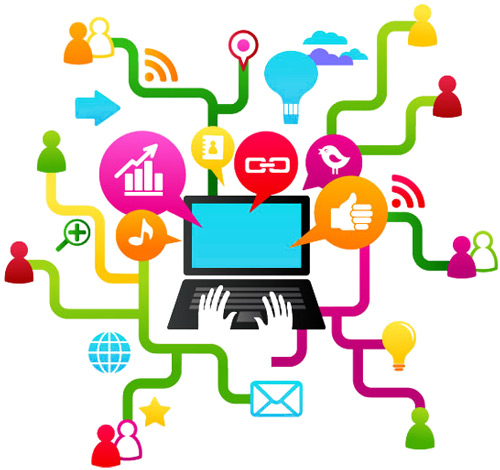 On top of that, if you are running a huge promotion and you want to let every of your customers to know it, traditionally you will need to either send letter or SMS to each of them to keep them informed. This is a very tedious and expensive way to do it.
With the help of Internet, you can now reach all your customers easily via Email. Design your email like how you normally design your brochure, then blast to all your customers and potential leads with email marketing. All of these can be done in just a few hours, compare to days and weeks you will need previously with offline marketing!
After you've send out the email newsletter, you can also track who open your email, who click a link and so on, impressive isn't it?
3. Ability to Track Results & Improve
So, can your offline marketing agency tell you that, how many people have seen your billboard, banner or newspaper ad? If they can tell you an amount, they just simply made that up or roughly give you an estimate figure. Then, who viewed your ads? Who took action? Who made a purchase decision due to the advertisement?
You can, of course track these incoming leads by asking each of your customer how they find out about you, where they find etc., but that's just going to frustrate your customers because you are asking too many questions!

Everything you do online is via computer, so your online advertisement and marketing activities are going to be systematic and recorded in a well manner. You can always track where your website visitors come from, and what keywords they search in search engine to lead to your site, how long they spend on your site and so on with Google Analytics.
Most advertising channels have their own ads tracking and report tool like Facebook, which will tell you how good your ads perform, how much you spent and how many leads and customers you gathered throughout the whole campaign.
With these useful data, you are able to analyze the demand and trend, which you can then use it to further improve your marketing effort to increase profits!
If you are serious about your business, you should really start your Internet Marketing today to reach the rapid growing amount of Internet users. If you're not, you are losing out!
You may consult Jumix Design to for Internet Marketing plan, we will advise on which marketing channels and activities will be best suited for your business!
The following two tabs change content below.

Sanz Teoh
Sanz Teoh is the founder and chief writer of Jumix. With more than 9 years of experience in digital marketing, he has helped countless of businesses on their digital marketing campaigns and web designing needs.

Latest posts by Sanz Teoh (see all)