Managing a website of your own? We understand managing a website can be a tedious task when you are trying to grow it and still maintaining it at the same time.
There are a lot of stuffs to consider when you are the one who is responsible to manage the website. SEO, page loading speed, site security, traffic, marketing, design and so much more.
Below are some of the useful tools for webmasters & business owners that you can use to make your life easier.
1. Google Webmaster Tools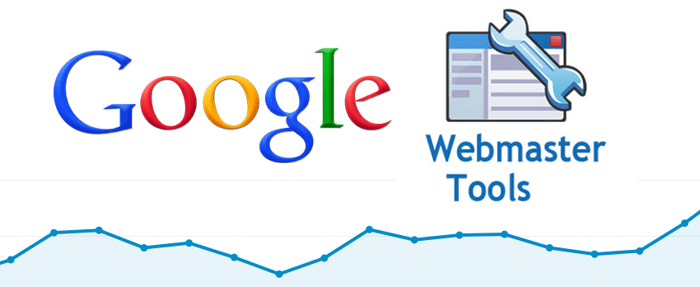 As obvious as its name, Google Webmaster Tools is one the most popular and useful tool for every webmaster, period. You can add several sites you want to manage in Google Webmaster Tools by just adding a small html file to your website to prove your ownership.
The most common objective of all business and website is to rank on the top of the search engine, especially Google. With this tool, you can tell Google directly when you have updated your website, or ask them to crawl your website for new content.
You can submit your Sitemap so Google robots can crawl and index your webpages faster. Besides, you can also check the backlinks that your site is currently having to determine whether all your blog commenting and backlinking efforts are taking effect or not. Best of all, Google Webmaster Tools can also report errors and malware that are on your website, so you can quickly fix them to prevent penalization and blacklist.
Lastly, you can also use the HTML Improvements section to remove duplicate Meta descriptions and tags, an essential step if you are serious about your site SEO.
2. Google Analytics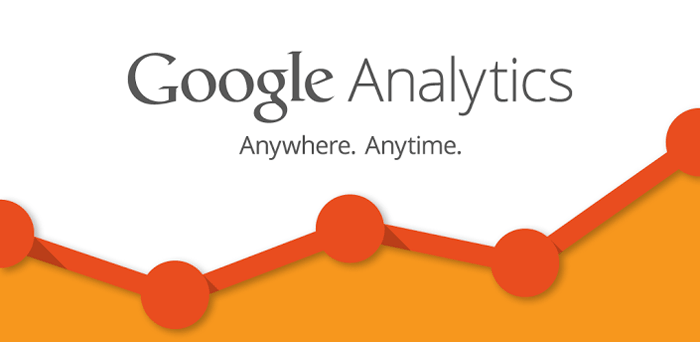 Is your site getting traffic from your target market? Where do all your website traffic comes from? Is your advertising campaigns generating enough traffic for your ROI?
All of these questions can be answered in Google Analytics. Google Analytics is one of the most useful tools for webmaster, it provides insights on all your visitors flow and information.
You can get a lot of information from your website visitors, such as location, age, gender, mobile or desktop user, browser and even Operating System.
If you are advertising on a particular website, you can see whether this website is generating good amount of traffic to your website or not. If you do not receive enough traffic like what you have expected, you can drop that investment next month or whatsoever.
Using the information provided in Google Analytics, you can determine what you can improve on your website. If you have a high bounce rate (more than 50%), try inserting a more attractive content in the header area. If you are not receiving enough traffics organically, you may want to evaluate your SEO efforts.
Make sure you filter out your office IP and some junk sites so that your reading is more accurate.
3. Moz Analytics
This is a great tool for webmasters who are doing SEO for their website. With Moz Analytics, especially with the free Moz browser plugin toolbar, you can easily know the metrics, page and domain authority, dofollow and nofollow links on a website.
If you are doing link building on a site, you can check whether the links that you left are dofollow or nofollow by using the highlighting feature. Of course, dofollow links give you a better ranking "juice".
The toolbar also shows you the domain and page authority, a higher authority hints that the site is more worth it for you to put your backlinking efforts on it, and don't forget to check the Page Rank yourself as well.
Once you feel comfortable with the free plugin toolbar, you can also consider to purchase the paid subscription, which provides you with even more insights to track and improve your SEO, link building, social, content marketing efforts and your competitors' details.
 4. Tiny PNG

Visitors complain that your website is very slow? You know that a lot of images on your home page can slow down the loading pretty much as the page file size increases. You don't want to put away those beautiful pictures of yours but still want to have a decent loading speed?
Visit Tiny PNG. Most of your high quality PNG images you created or save in Photoshop are having a large file size that cause the slow down. You can use this website tool to shrink and compress the size of all PNG files without compromising the picture quality!
If most of your images are in JPG format, you can use "Save for Web" feature in Photoshop, and drag the quality to 60. 60 has the minimum file size for high quality while still able to maintain the clarity of the image.
5. GTmetrics

This website will shows almost everything you need to know regarding your website loading speed. GTmetrics will provide you with recommendations on what you should remove, avoid and leverage in order to boost your website loading speed. If you get a grade A on both Page Speed Grade and YSlow grade, congratulations!
A fast website retain 90% more visitors than a slow website, so make sure your website loads incredibly fast!
Improving website and maintaining it can be a tedious process. When you need someone professional to take care of your website for you, you can always opt for Jumix Design's service.
The following two tabs change content below.

Teoh
Sanz Teoh is the founder and chief writer of Jumix Design. With more than 8 years of experience in digital marketing, he has helped a lot of businesses on their digital marketing campaigns and web designing needs.