If you are running a small or medium size business, you understand that working with tight marketing budget can be tough at times. Especially when we are approaching year end, where everyone is throwing out year end sale and consumers spending are on the high side, you definitely don't want to miss out this kind of profit reaping season opportunity.
Well the good news is, you don't really need a large marketing budget to market your business in order to boost your sales. Here's 5 ways on how to market your business for under RM1,000 this 2016, hop on!
1. Banners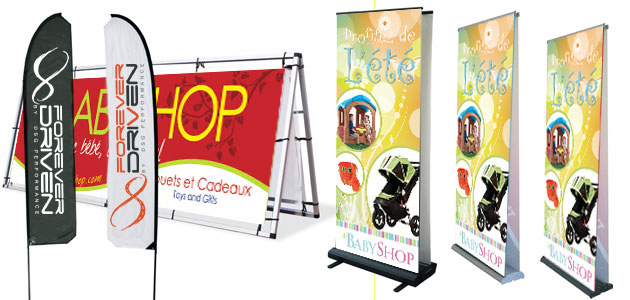 We're talking about physical banners here, like bunting, roll up banner, X stand banner, or display banner that you can hang over on your storefront. These types of banners are relatively cheap to print nowadays. If you get the permission, hang it at somewhere that has high amount of human traffic. You'll get a lot of exposure from there.
Alternatively, displaying promotional banners right in front of your storefront helps too. Printing these banners and equipment probably won't cost you more than a few hundreds.
2. Flyers
Printing flyers and brochures are cheap option too. If you have enough and willing staffs to help you distribute it, you can save up a lot of distribution cost.
You don't need to distribute to a lot of places, just scope down and focus on areas that you serve and you find potential. As distribution cost can be high if you choose to engage with service providers for this process, just stick to where you can get a lot of sales.
3. Facebook Ads
Surprise that Facebook ads make it to the list? Don't be. There is so much you can achieve with Facebook ads alone, even with minimum budget like RM1,000 in a month.
By using Facebook ads, you can reach your targeted audience, whether by location, demographic, interest or even devices. The people you want to target can be really niche down and specific, so that you don't waste any money advertise to the wrong people.
To start, create a Facebook Page for your business. Make sure to decorate your page properly to give it a professional, clean and neat business feel in order to establish users' trust. If you have past records of your previous customers, study them and see who buy from you the most. People from which age group, which location and gender.
Next? Engage with a professional Facebook ads agency, like us! We'll study your business, conduct research and target the best buying clients in Facebook. Only with the right setup and targeting, you can get results with even a low monthly budget like RM1,000!
4. Start a Blog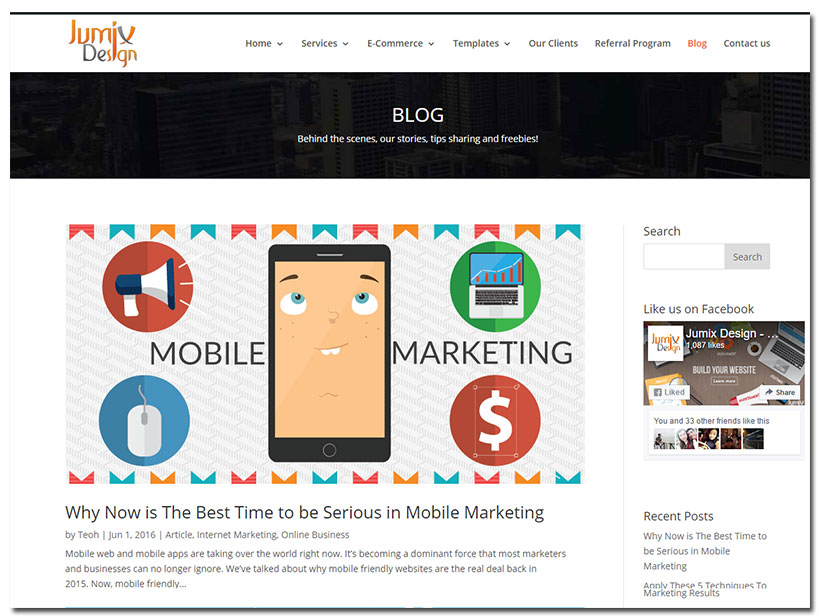 Start a blog in your current website, or create a totally new one. Creating a blog can be free or ridiculously cheap if you know how to do it. Publish useful, creative and helpful content in your blog then let people know about it. Make sure to link back to your product or website at a visible location in your blog.
This is also known as content marketing, which is very effective way to gain traffic and eventually sales in 2016.
5. Contest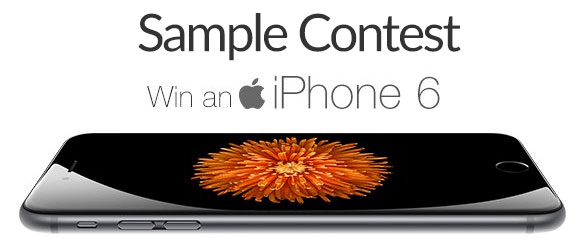 Everyone loves free gift. Hold a contest and include prizes below RM1,000. It can be a smartphone, tablet, vouchers, trips, tickets or anything as long as it doesn't feel cheesy and is something that people wanted. If you are selling popular products, then you can even take one of your products as a prize, cutting down the cost even further!
People are naturally attracted to free stuffs, so when you have good prizes, you don't really need to worry much about getting the message out. The contest speaks for itself!
So there you have it, 5 ways to market your business for under RM1,000, have you try any of them before or do you have any other ideas to share? Let us know in the comments down below!
The following two tabs change content below.

Sanz Teoh
Sanz Teoh is the founder and CEO of Jumix. With more than 10 years of experience in digital marketing, he has helped countless of businesses on their branding, digital marketing and web designing needs.

Latest posts by Sanz Teoh (see all)