In today's business, having a large email database is a key strength as this database can be utilized to convert into buying customers.
Too many times people ask me where can they get an email list or database for their business so they can send promotional message to these people.
There is no legal way to 'purchase' an email list other than using a voluntary opt-in process.
If you are sending unsolicited emails, they are considered as spam and you might face some legal issues in the future.
There's still over 70% of customers prefer to use email as it allows them to read your message any time when it is convenient. Unlike a Facebook posts that strive hard to appears on your fan's timeline, you don't have to worry about catching them at a bad time with email.
The graph above shows how people would like to be communicated. As you can see, from the respondent size of 2,057, 70% of them still prefer to be communicated via email, that's why it is essential for you to grow your own email list. Now let's get on the methods on growing your very own email list!
Exhibit Events
Conference, roadshows, tradeshows and any types of exhibition with massive crowds are one of the best way to grow your email list. If you rent a booth, you can take this opportunity to offer free gifts with the visitors and get their contacts in return.
Let them fill up a form to claim a free gift, conduct a voluntarily survey or simply place a box to collect business cards and mentioning that you will be sending exclusive offers to them.
Opt-in Form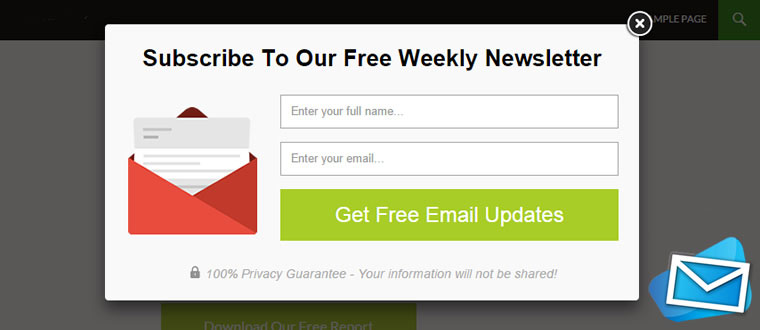 If you have a website, make very sure that you include an opt-in form to collect emails from your website visitors. This is the most common and effective way of growing your own email list. Although pop up form can encourage higher response rate, take note that you must not overdo it as pop ups also tend to annoy visitors. You can consider to place the opt-in form on a prominent position like the bottom right corner, or just place it after every article.
Ask your Facebook fans to take action
Got your email subscription form ready? Now ask thousands of your  fans in Facebook to take some action! Get them to sign-up with their email on your subscription form so that they can receive your promotional offers first hand without having to visit your Facebook Page regularly.
Create good and helpful content
Don't just keep writing about  how good your product is, share useful information that people want or interested to know.
If your blog or website keep sharing useful information that can actually help people, your readers will be obliged to provide their email address to you as they can receive these useful information from time to time.
Don't delete old newsletters
You should always keep a copy of your old newsletters in your server, as you may not know someone might stumble upon these old content and find it useful, and then opt-in to your mailing list and earn you some new contacts!
Share and Forward

Whenever you send a email newsletter, encourage your recipients to share and forward it to their friends! In this way your message can reach out further to their network and connections, instead of limiting down the number of subscribers that you have.
Include social sharing buttons at the top or bottom of your newsletter to facilitate the sharing process.
Invite-Only coupons or Free E-book
Ever encountered those 'invite-only' promotions or exclusive coupons? It's one of the marketing strategy used by marketers to attract people to provide their email address, in return of getting some private in-house sales or exclusive deals.
You can do the same thing where you offer a different promotion to those who are in your mailing than those you announce publicly. In this way people will be attracted and will be more happy to give their email address to you.
Free e-book is also a effective way of grabbing emails where you will only be sending the free e-book to their mailbox, hence they can only provide a true email address if they want to receive the free e-book.
Contests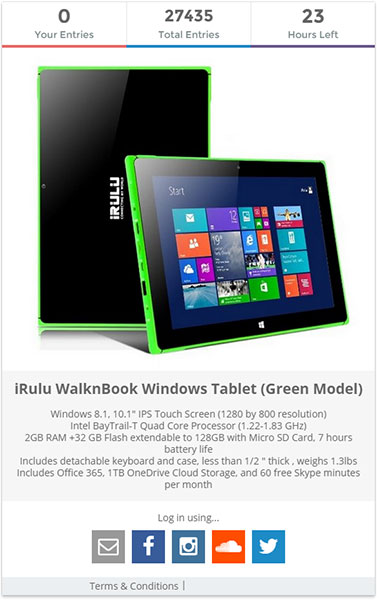 Online contests with attractive prizes always attract a large crowd (coupled with good online campaigns of course). If you study some other blogs which hold contest in partnership with other business, you will see a trend there. Most of them are using a tool that will ask you to sign-in with your email address, post the contest news on Facebook, Twitter and other social media platforms in order to get extra entries. Better still, some will give extra entries when you invited your friends in.
This kind of contest can expose your business to a large crowd, and it can also gather a lot of new email subscribers for you.
With so many distractions on social media nowadays, email remains the best communication tool that can really help you to deliver your message to your intended recipients.
If you utilize this by using a email marketing software, you can definitely bring your business to a whole new level.
Do you have other methods to share? Share them in the comments below!
The following two tabs change content below.

Sanz Teoh
Sanz Teoh is the founder and CEO of Jumix. With more than 10 years of experience in digital marketing, he has helped countless of businesses on their branding, digital marketing and web designing needs.

Latest posts by Sanz Teoh (see all)