A game-changer
What's the first thought that comes to your mind when you see the word "TikTok"?
A platform purely for entertainment?
A platform for teenagers?
A platform only for dancers?
Well, these are the most common misconceptions. In fact, I'm here to change your perspective by the end of this blog post. You'll see why TikTok is now the most used platform and is waiting to be discovered by entrepreneurs, marketers, and growing brands!
In a nutshell, TikTok is a global short-form mobile video platform launched by tech company ByteDance in 2017. It's a platform where users create, share, and watch short video clips.
TikTok expands its max video length to 10 minutes. Do take note that if you record natively on the app, it can be only up to 3 minutes. If you upload a video that was created elsewhere, it can be longer than that!
TikTok has taken video sharing to the next level by simplifying it. All users have to do is record and publish anything, anywhere anytime!
With 259.7M monthly active users (MAUs), TikTok is becoming the most loved and downloaded platform in Southeast Asia.
As users swipe, they are drowned in a sea of amusing, addictive, entertaining, and videos. It is very easy for people to keep watching random videos for hours due to the addictive nature of the type of content.
This has also been proven in statistics that users spend an average of 73.25 minutes on a daily basis and there are 643.1M videos created monthly (Source: TikTok internal data, May 2021, SEA).
Crazy, isn't it?
Claim glory from the competition
TikTok has been creatively designed to be addictive; among many other things and this sets TikTok apart from other platforms. Ranging from creators to brands, TikTok works wonders for them.
For creators
TikTok has established itself as a creative platform that encourages you to just express yourself and unleash your creativity by making short videos. It even provides you with a video editor within the app where you'll get access to a wide range of tools such as adding music, filters, and text.
Or you can always go for the fast and easy alternative, which is to select the template given and proceed to add in your videos! Fret not, no matter what you're interested in creating, there will always be a diverse community for every interest and identity.
For users
Moving on, let's talk about the unique algorithm in TikTok that generates recommendations solely based on users' interests. (A very BIG factor why people love the platform.)
Unlike other platforms that are saturated with content you don't even like, TikTok allows you to access a tremendous amount of content from all over the world without the need to use a search engine!
What's the secret sauce? The platform is highly AI-driven where the platform will learn what the user consumes. TikTok tailors your feed to your preferences as soon as you swipe the screen and based on your likes and dislikes. As if the more you watch and more interest shown, the better the recommendations become.
This also explains why the average daily open time is 10 times HIGHER for TikTok compared to other leading social media platforms. (Source: TikTok internal data, May 2021, SEA).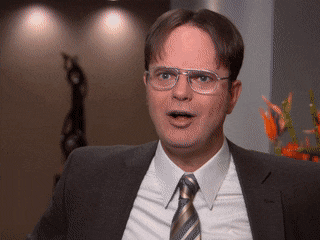 For brands
Now, let's talk about how brands can utilize TikTok in their marketing strategy. Engagement, engagement, engagement! See how I've repeated that 3 times?
Due to its functionality, creators and brands tend to show a more approachable and less formal point of view of their brands. This has set just the right tone for users to engage with the brand.
Therefore, it benefits brands to build a strong relationship or even a community with their audiences. For example, brands can engage with their audience by creating challenges, which we will talk about in a bit, under "The TikTok Community"!
Your positive interaction may be the inspiration for their next creative accomplishment
TikTok is so successful due to its ability to drive culture and its niche communities, in which creators use certain hashtags and sorts of content to attract and interact with audiences.
Once you've had a shared bond when you have a niche community of people. There's a strong sense of belonging and connection. #itsallaboutfeelingbelonged
Let's see how the others did it!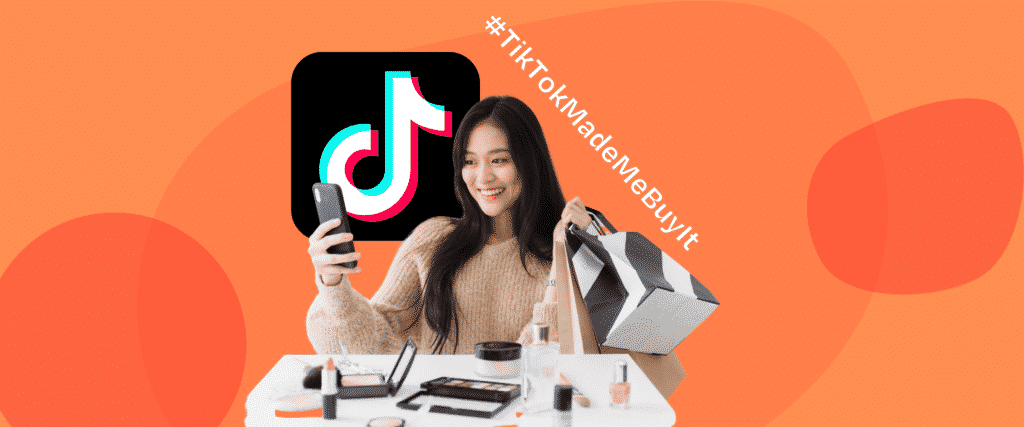 By using hashtags on TikTok, you're building a community. #tiktokmademebuyit has garnered a wow-ing 3.1 billion views!
With creators adding the hashtag to introduce new products and brands they discover to their followers it has also led to quite a significant amount of purchases.
Did I mention some SMEs 10x their business just by creating content on TikTok? Yup, not even joking.
Besides, you will also find hashtags like #ForYou, #ForYouPage, and #FYP on the majority of popular TikTok videos. These hashtags indicate to the TikTok algorithm that this content is meant to be shared with others.
TikTok makes it simple for anyone to comment on videos or recreate original content in their own way, this has given creators the space to think out of the box that made viral challenges possible on the platform.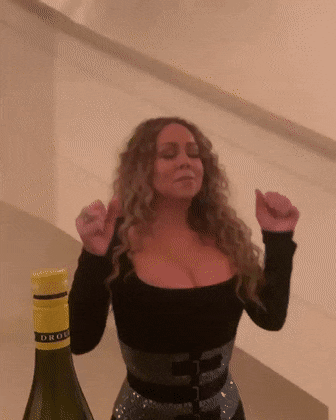 Take #Bottlecap challenge as an example, when a properly placed roundhouse kick untwists the cap of a bottle. Celebrities like Justin Bieber and Mariah Carey also took part in this challenge.
TikTok challenges not only pique interest and creativity but also encourage users to participate in a fun game. It is enjoyed by TikTokers all over the world, which makes it formidable and with a strong success rate to make an impact.
Besides, we have seen a huge rise in TikTok usage during the pandemic when people were stuck at home. With everyone stuck in their homes, it has allowed more creators to begin to post different videos.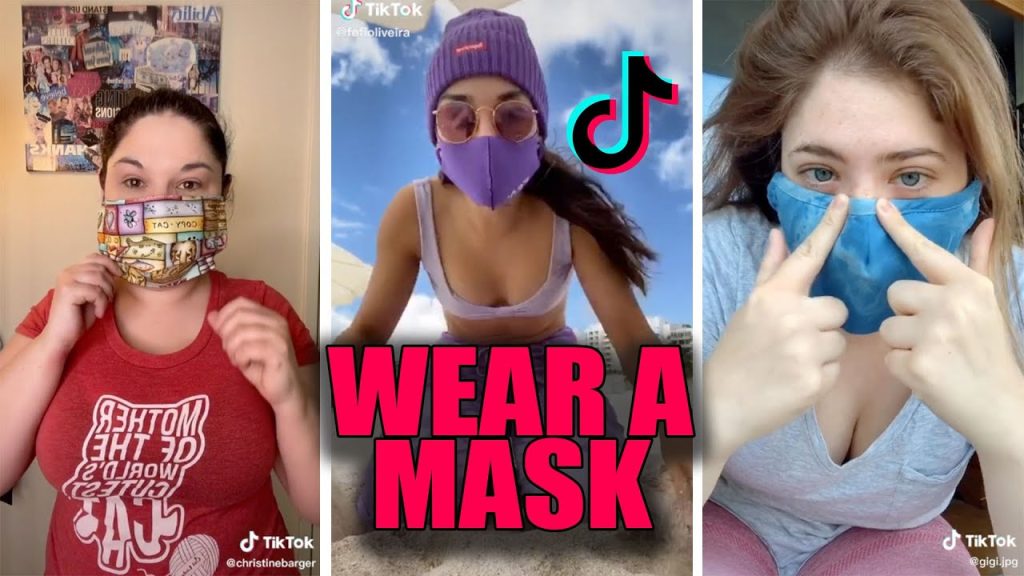 In order to control the spread of the virus, public health campaigns came into the TikTok challenges all over the world, such as wearing masks and washing hands. As we can see, people were still able to find joy and create a new culture through these dark times.
It's your turn to make a change
The TikTok generation has officially arrived, and anyone with a creative bone can showcase their talent and interact with the world! Factors such as age, gender, nationality, or occupation are not important in TikTok.
If you are a brand or a marketer, do not overlook this platform filled with rising opportunities! When you see TikTok as a platform with more than just entertainment, you'll understand why and how it is shaping trends and making an impact in certain niches around you.
Last but not least, do you get annoyed with your audience's 3 seconds view? Unfortunately, it's just going to get worse from all the convenience we get from the tip of our fingers. Also due to this TikTok is able to work wonders for this era.
A piece of good news for you before we conclude.
Are you eager to look into TikTok strategies for your brand BUT just don't know where to start?
Keen, BUT don't have the photography/videography skills to start creating content for your brand?
Interested to get on the platform and make an impact BUT have 0 skills in content creation?
A great opportunity BUT still unsure whether the platform can help leverage your brand?
Start exploring TikTok right away with Jumix! We've recently become agency partners with ByteDance where we get exclusive rates and first-hand prioritized support to make sure your campaign becomes a success.
Get in touch with us here to discover more, no strings attached!
Email – sales@jumix.com.my
Call / WhatsApp – 017-406 1882 (Wei-Ling)
Get a Quote – https://jumixdesign.com/contact-us
The following two tabs change content below.

Sanz Teoh
Sanz Teoh is the founder and CEO of Jumix. With more than 10 years of experience in digital marketing, he has helped countless of businesses on their branding, digital marketing and web designing needs.

Latest posts by Sanz Teoh (see all)