Losing at least 5% of your followers count on Instagram? Oh, you're definitely not the only one.
Welcome to the 21st century, social media disaster! Many may have experienced a drastic drop on followers last week
And social media influencers and celebrities voiced out their frustrations on the internet…
Here's a quick recap on what happened on the 100K followers and beyond the Instagram club,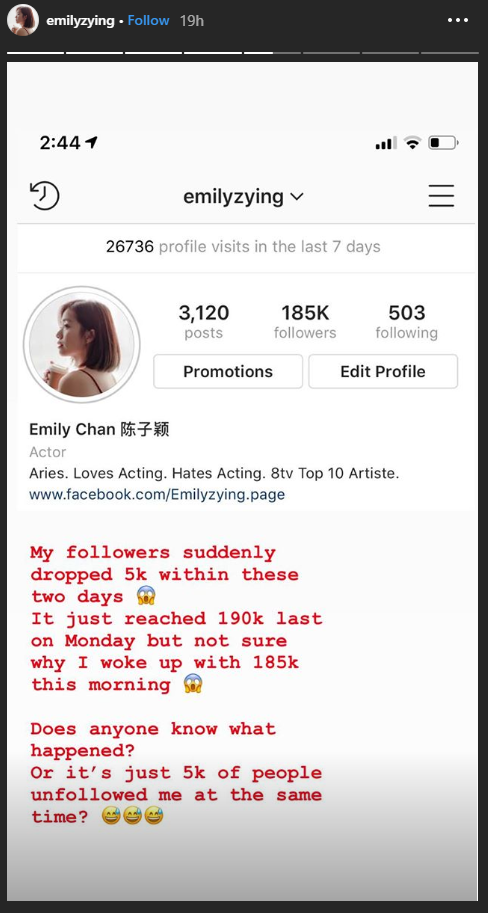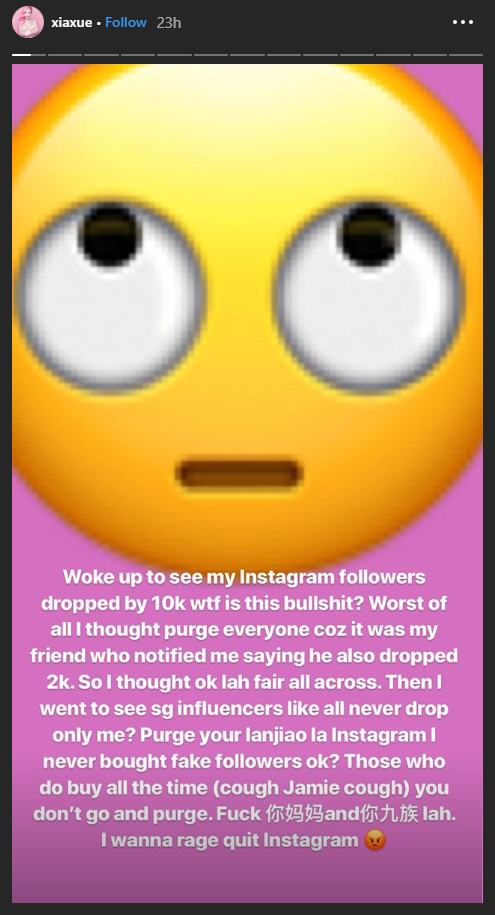 Did Instagram work hard to solve this issue? Here's what they have got to say!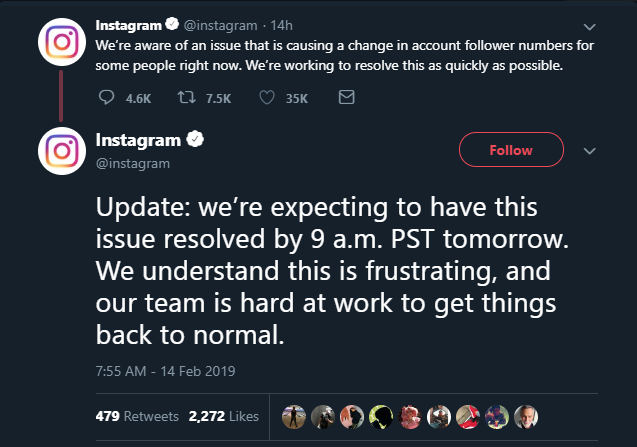 We have a few sources claiming that Instagram is running a major Bot Purge across the platform, removing inactive and bot created accounts that are responsible for generating fake engagements.
Our say: Bots = fake account = fake engagement = lower engagement rate in average
Every creator or business page is trying very hard to get the necessary attention from their followers and eventually hoping to turn ordinary followers to die-hard followers. Creators spend a lot more effort as compared to 2 years ago to create content, from compact cameras to mobile phone cameras, now content creators are splurging so much to invest on Studio lights, High-Quality 4K cameras, State of the art audio systems to even risking their lives to get the best perfect Instagram worthy shots for the few thousands of likes and comments.
Is it worth it? Well, we could say, it is well worth it if you're rooting to make a difference in the online community or if.. cliché enough to say… for a positive cause.
You may not realize this yourself but, we get bombarded with a lot of data and information every day. Basically every single time we look at our phones.
For instance,
Media articles
What's nutritious for you kind of article from 3 different sources
Engagement photos of your mutual friend
Travel videos from your ex
A photo of your close friend's new puppy
Everyday vlogs from your favorite social media influencer
A few more photos of someone's lunch
A tutorial to make the best pancakes
Motivational quotes from 5 different entrepreneurs
Top 3 things he/she likes
And that's the tip of the iceberg, remember how your Facebook or Instagram feeds are on an infinite scrolling setting?
We are living in a century where our lives are filled with so much data and information every minute.
But can you remember them all…? How much does it matter to you? Did it really make a difference?
In a nutshell, give this metaphor some thought…
"We are drenched in water but thirstier than ever."
A fire hose sprays approximately 125 times more gallons of water per minute than a kitchen faucet, but do you think you can collect more water as compared to just collecting it from the kitchen faucet?
Reality is, it doesn't matter how much water is flowing by our face – we can only gulp that much amount of water each time we consume. – The Smarter Screen by Jonah Lehrer and Shlomo Benartzi
Same goes for 125 gallons of data we see each day.
Will this glitch or purge bot influence your favorite Instagram celebrities, content creators and influencers? No, it is good for those who are in for the real deal, real engagements, and quality followers. Because all Instagram is doing, is filtering ghost profiles, bots and fake accounts for you, which aren't going to be helpful on your engagement rate.
If it is a glitch, you may want to Marie Kondo your followers and your following manually.
To conclude, remember that losing followers is not always a bad thing.
For readers who earn a living from the numbers and figures on your Instagram profile, never let a platform control your value.
For readers who earn a living for engaging KOLs and creators for a brand or business, remember that you may need the figures, but you'll need quality figures to write an 'enough said' campaign report at the end of the day.
Last but not least,
For readers who are casual social media users, be cautious of what you choose to read on social media, remember that algorithms and artificial intelligence exist to study your online behavior.
Fancy reading articles as such? Subscribe to our newsletter to receive the latest blog updates from the latest social media trends to how to close 7 figure sales from your online business!
The following two tabs change content below.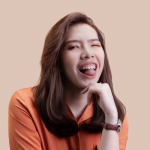 Deanna Tham
A Digital Marketer fueled by passion, creativity and curiosity. A super keen learner who is always prepped on helping brands take their businesses to the next level. She's all about authenticity so she can be a rebel at times and wouldn't settle for a bad ad or a bad playlist.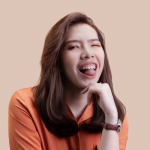 Latest posts by Deanna Tham (see all)